Feature
Everything you need to know about Goodwood Revival
The annual Goodwood Revival festival is back at the Circuit in September, but what is it, what should you wear, and how can you get tickets?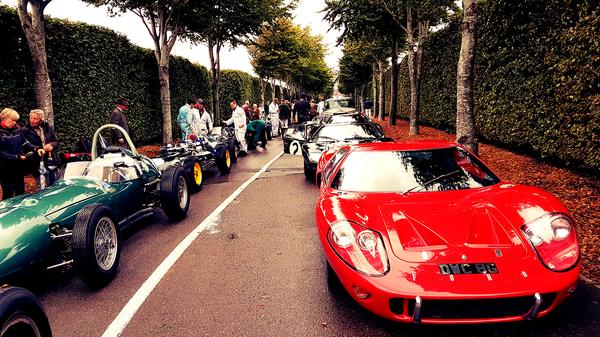 Once a year, a weekend rolls around like no other: Goodwood Revival. Held at the Goodwood Estate – which hosts the annual Festival of Speed and Members' Meeting – Revival is a celebration of classic racing in all its many guises.
Aside from the huge celebration of classic cars, the festival operates a dress code: 40s to 60s. Seeing thousands of people in period outfits is really quite the spectacle. Even for those who wouldn't call themselves car enthusiasts, there is plenty of fun to be had.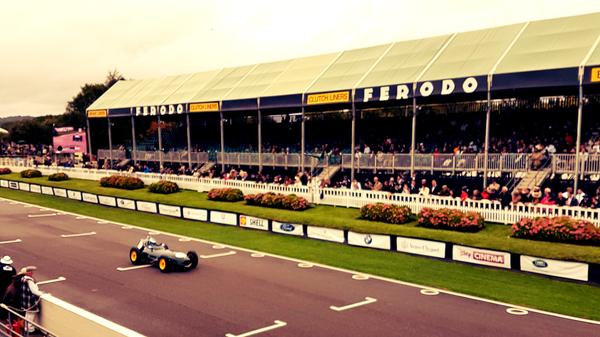 What is Goodwood Revival?
Revival is a celebration of all things classic racing, routed between 1948 and 1966 – the year the Circuit hosted the UK's first post-war motor race, until the year cars became too fast for the track.
Every year in September, hundreds of cars from 1948-1966 take to the Goodwood Circuit, participate in races, get ogled by spectators, and a few are even for sale. Over the weekend there are 15 races, with historically significant cars and motorcycles, all pre-dating 1966. The Kinrara Trophy race, which takes place on Friday night, is arguably the most expensive historic grid in the world. However, the festival is so much more than car racing, with fashion shows, period hair and beauty parlours, old-fashioned food and drink stands, funfairs, exhibitions, displays and more. There are also plenty of vintage planes around, with pre-1966 planes taking to the skies for some impressive air displays. The 'Over the Road' area of Revival (literally over the bridge from the circuit) features a traditional funfair with an old-fashioned big wheel, helter-skelter and carousel; and Butlin's will have free 1950s-style roller-skating for visitors. If you need a bit of a sit down, the Revival Cinema will be making an appearance again, showing loads of family films over the weekend. Or you could head to the
Bonhams classic car auction
and see the eye-watering sums historic cars change hands for, or park your own classic car up at the Smith & Williamson Classic Car Show. The Revival High Street has loads of vintage fashion stores, shopping, and the most fabulous fashion show. And for 2018, the Earls Court Motor Show will have a display of cars and bikes directly connected to Hollywood legend Steve McQueen.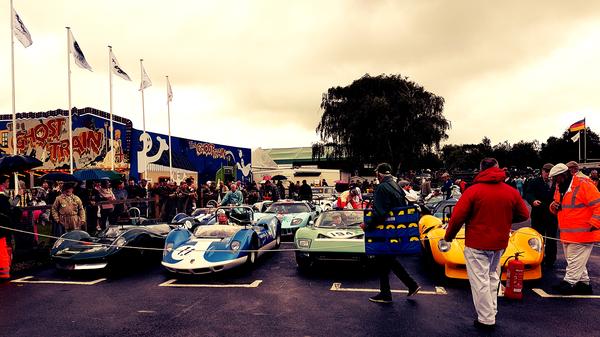 How can I go to Goodwood Revival?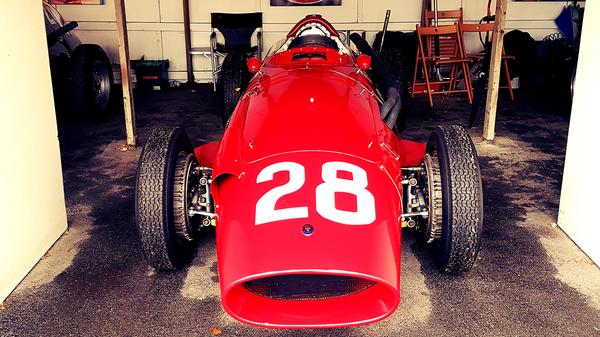 Where is Goodwood Revival and how do I get there?
The Goodwood racing circuit is around a mile south of Goodwood House (
home to Festival of Speed
) and two miles south of Goodwood Racecourse (
home to horseracing
). And the whole estate is in Westhampnett, near Chichester in West Sussex.
One thing that makes Revival a bit trickier to get to is the roads around it. Naturally, most people drive, often in their own classic cars. The Goodwood Estate is in a lovely part of Sussex, with quiet, narrow, country lanes… so expect serious congestion. If you're planning to arrive any time around 9am-11am, you'll probably be stuck for at least an hour trying to get in, but at least you'll have plenty of motoring eye candy to keep you occupied. Follow your satnav until you get close-ish to the event, then follow all the signs/the traffic. If you do want to leave your car at home, there are coaches organised through the Goodwood Revival Fanzone, or there's good old fashioned public transport. The closest train station is Chichester, which has buses (no.902) running every 30 minutes from 7am until 10pm. Or you could walk from the station… for about an hour… in your period outfits...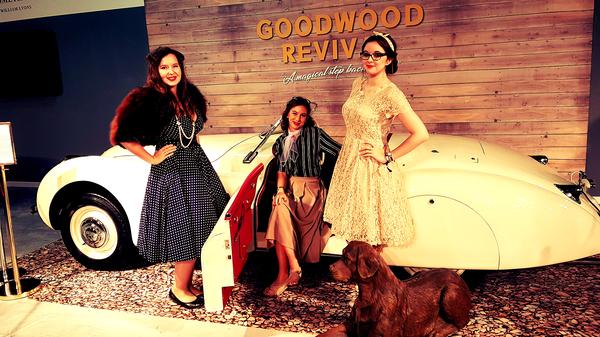 What should you wear to Goodwood Revival?
Dressing up isn't compulsory, but if you turn up in a t-shirt and jeans, you're going to stand out much more than the woman rocking victory rolls and full land girl outfit. And finding the perfect outfit is half the fun. The rules are anything from 40s to 60s, and people really do go for everything across those decades.
Think squared shoulders, fitted pencil skirts and wiggle dresses, skirts just below the knee, swing dresses, big petticoats, dungarees, victory rolls, seamed tights, mini-skirts, white boots, shift dresses – for the ladies. Guys opt for tweed suits, slim suits, army tunics, WWII uniforms from both sides of the pond, vintage overalls, zoot suits, cardigans, knit shirts, flared trousers, or leather jackets, to name but a few.
Goodwood has some photos and outfit tips, along with details if you want to book hair or make-up appointments while you're at the festival. Victory rolls are not all that easy to do.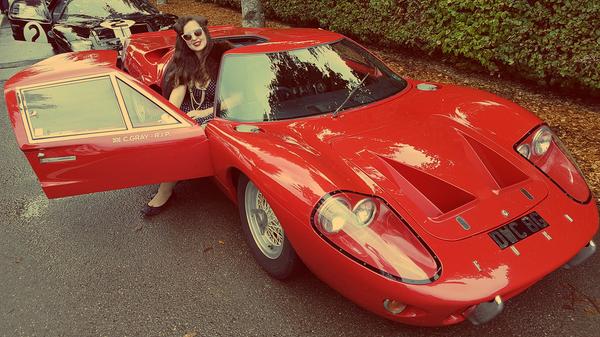 Bonus experiences at Goodwood Revival
If you're lucky, you might get to go out on a passenger lap in one of the cars. Friday is the day of the practice sessions. I had the chance to go out in a Ford GT40 (about £5m worth of high-performance endurance racing car). The GT40 won the 24 Hours of Le Mans race four consecutive years from 1966-1969, and was born out of a huge spat between Enzo Ferrari and Henry Ford II, and a failed takeover bid of Ferrari by Ford (to put it relatively simply…!).
Although I didn't quite go as fast as I would have liked due to the insanely wet and greasy track, and being stuck behind a Jaguar S-Type mk2 which had apparently spun out at 35mph on its previous run, there was still plenty of opportunity to slide around. Even if you don't get the chance to go out on the track, you can watch the many sessions throughout the day, as well as air shows (British weather permitting) – all with classic planes of course.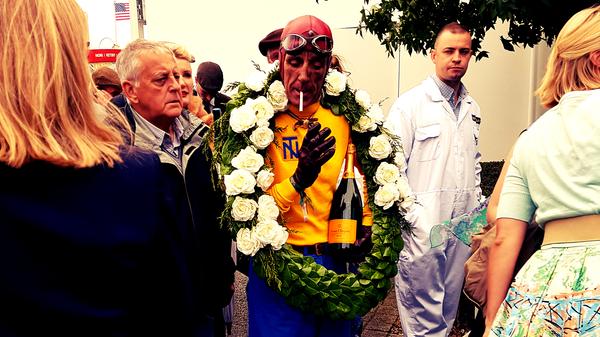 One of the great things about Goodwood Revival is that you don't have to be a petrolhead to have a great day. There aren't many people that could look at a classic car and not appreciate it as a work of art. The whole show transports you back to a bygone era… the atmosphere, the fashion, the music, the noise, and of course, the cars. We'll see you there this year yes?