Expert Review
Rolls-Royce Wraith coupe (2015 - ) review
The Wraith is the most sporty Rolls-Royce ever made, a large and powerful luxury coupe that remains a luxurious, wafting experience, but with a bit of extra oomph.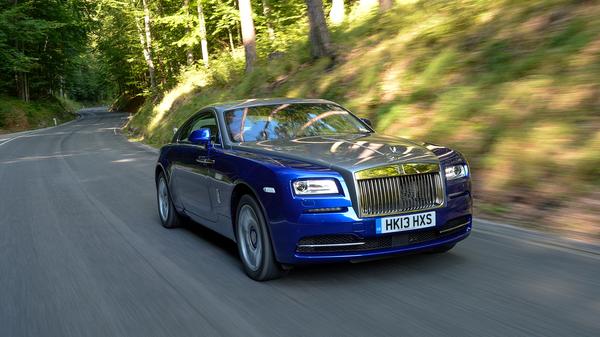 Words by: Phill Tromans
Published on 12 January 2018 | 0 min read
The Auto Trader expert verdict:
If you enjoy wafting along luxuriously, then few cars match a Rolls-Royce, and the Wraith offers a slightly sportier way into the brand than the four-door Ghost - upon which it's based - or the huge, lumbering Phantom saloon. If you want sleekness and luxury, and money's no object, then the Wraith is for you.
Reasons to buy:
Master craftsmanship
Fantastic engineering
The ultimate prestige badge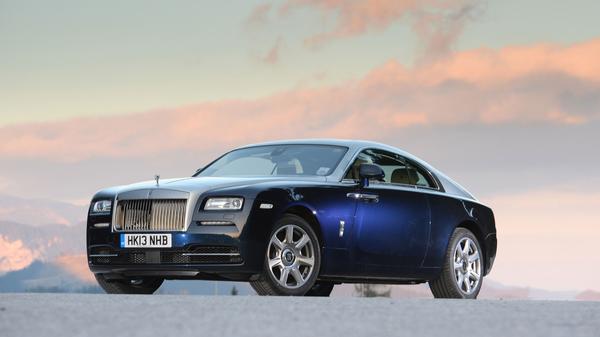 How good does it look?
The Wraith might be one of Rolls-Royce's smallest creations, but it's still a very large car, with considerable presence on the road. But its design is relatively restrained, avoiding flashy, jutting lines in favour of some well-considered and subtle shapes that try and minimise its bulk. Colour and detail choices will do a lot to determine how boisterous your Wraith appears, with Rolls offering an almost limitless selection of paint combinations. Those who want their Wraith even more Rolls-Roycey can choose the Wraith Black Badge model, which comes with the trademark Spirit of Ecstasy bonnet ornament finished in – you guessed it – black, as well as the various bits and bobs that are chrome on regular cars. The Black Badge also gets some 21-inch, lightweight carbon fibre and alloy wheels, which replace the standard 20-inch wheels found on "normal" Wraiths.
Expert rating: 5/5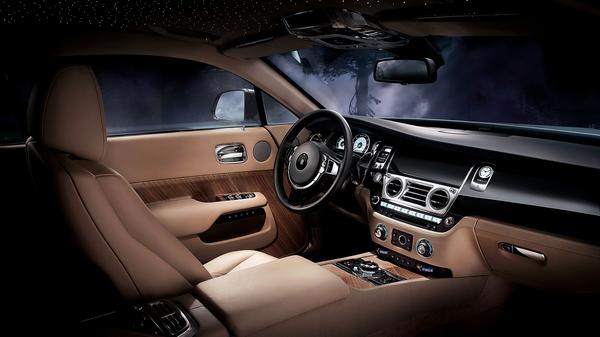 What's the interior like?
When you spend more than a quarter of a million pounds on a car, you expect the interior to be of a certain standard. The Wraith doesn't disappoint, with doors that shut at the touch of a button courtesy of a motor, fine quality wood veneers, armchair-like seats clad in soft leather and superb quality of fit and finish. Once again, customers have a huge choice of interior materials and customisation. Despite the Wraith's sporty edge, the upright, high driving position is derived from other Rolls-Royces, which mean it's closer to being at the helm of a ship than the cockpit of a racing car. The steering wheel is huge by modern standards, but it's not uncomfortable and you soon get used to it. The infotainment is very familiar if you've ever used BMW's system – it's the same, but with slightly different graphics – which means it's one of the most straightforward to use. The only surprise is the air-conditioning, which is very basic compared to modern climate control systems found in other, much cheaper cars.
Expert rating: 5/5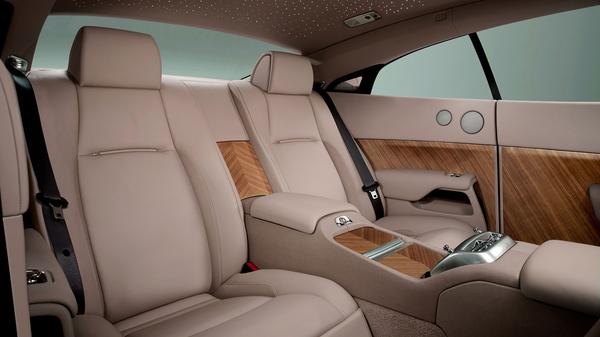 How practical is it?
As a coupe, the Wraith makes entry to the back seats a little trickier than the Ghost saloon, but even tall adults shouldn't have too much trouble hopping in through the vast rear-hinged coach doors. Once settled, they'll find plenty of leg- and headroom (for two as there's no middle seat), and the front is capacious, too. The Wraith is a big car and while the deep, narrow boot doesn't seem huge in comparison to the vehicle's overall bulk, it's still spacious at 470 litres and larger than that of the Bentley Continental GT, which is the most obvious immediate rival. The rear seats don't fold down, though, so if that boot space isn't big enough, then tough luck.
Expert rating: 4/5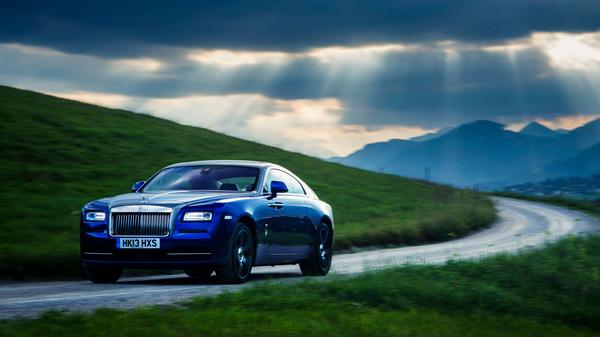 What's it like to drive?
The Wraith's sheer size can't be hidden when it's on the move, and it can be disconcerting to pilot it through tight country lanes or narrow high streets. Having said that, once you're comfortable with its dimensions then it's very impressive to drive. Despite its size, it stays stable and level through the corners and rides with the wafting comfort that you expect from a Rolls-Royce, accompanied by barely a whisper of road noise. The steering feels very light, though, which slightly takes away from Rolls' portrayal of the Wraith as a sporty car. It's fast and capable, sure, but there's not a huge amount of engagement to be had if you push up the pace.
Expert rating: 4/5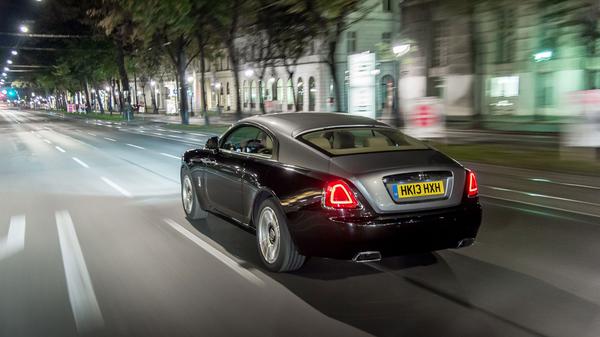 How powerful is it?
The Wraith is the most powerful car that Rolls-Royce makes, and accordingly it has something of a monster under the bonnet. An enormous twin-turbocharged, 6.6-litre V12 provides 632 horsepower and 820Nm of power and torque to the rear wheels, while the Black Badge model has 870Nm. That means that the normal car sprints to 62mph in 4.6 seconds, while the Black Badge manages the same run in 4.5 seconds. Not bad for a car that weighs close to two-and-a-half tonnes. The delivery of that power, however, is far from savage. In the manner of a butler delivering a perfectly mixed cocktail, you simply press the accelerator, and velocity duly arrives with a minimum of fuss or noise.
Expert rating: 5/5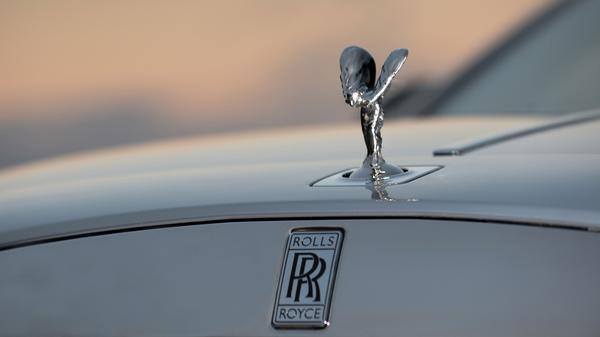 How much will it cost me?
You've probably guessed that a Rolls-Royce won't be cheap, and the Wraith isn't an exception. Prices start at around a quarter of a million pounds and most customers will splash out tens of thousands more on customisation and optional equipment. This makes it a substantially more expensive car than other luxury coupes like the Aston Martin Vanquish or Bentley's Continental GT W12. The Rolls' powerful V12 engine will drink fuel like few other cars on the road. The official fuel economy for the standard Wraith is 20.2mpg, although in fairness, that's about the same as for the Aston and Bentley. Depreciation estimates suggest the Wraith will lose a substantial chunk of its value after three years, and the large purchase price means that'll be a lot more than its rivals. The good news is that it's likely to be cheaper to service, repair and maintain than the Aston Martin, but overall the Wraith will be tough on the wallet.
Expert rating: 3/5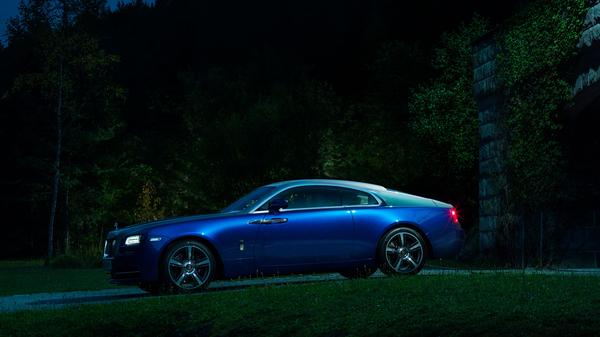 How reliable is it?
Reliability data on Rolls-Royces is pretty hard to come by. They're sold in very low numbers, so they don't often feature in your average reliability survey. The car shares quite a few of its mechanical components with the BMW 7 Series, which doesn't achieve a great score in the Warranty Direct Reliability Index, but you can take heart from the fact that Rolls owners aren't usually the types to scrimp on routine servicing, meaning they should prove to be a bit hardier than the Beemers included in the study. You can guarantee repairs will be pretty pricey when they're needed, but hopefully you'll be spared the bills for the first few years, as all cars come with a four-year/unlimited mileage warranty as standard.
Expert rating: 3/5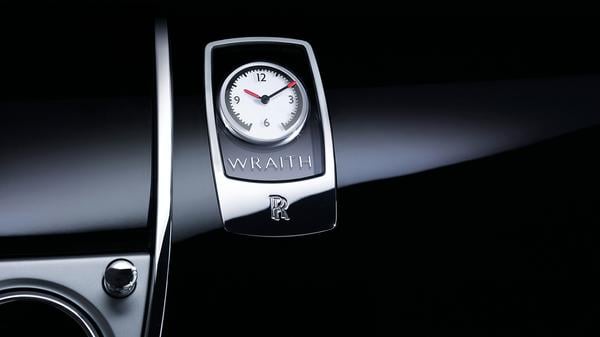 How safe is it?
Safety organisation Euro NCAP isn't going to be crash-testing the Wraith because it sells in such small numbers. However, Rolls' parent company BMW has an excellent safety reputation that we can only assume the Wraith has inherited. It comes with eight airbags and Isofix child seat mounting points in the back, but active safety features like lane departure assist and automatic emergency braking are extra, which is a shame in a car costing this much.
Expert rating: 3/5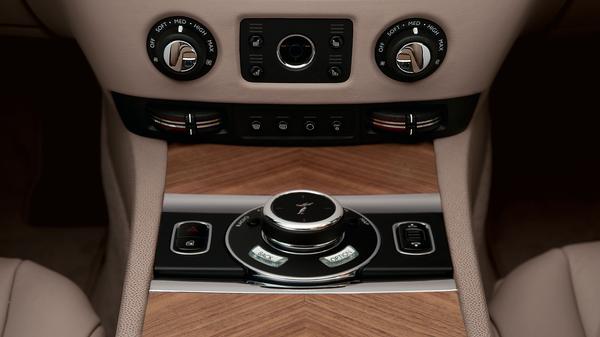 How much equipment do I get?
When it comes to features in your Wraith, the possibilities are limited only by the depth of your pockets. Almost anything you can conceive can be mounted in your car – if you pay for it – and Rolls-Royce has an extensive personalisation programme that can conjure up anything from matching luggage to a fibre optic-filled headliner styled after astronomical constellations. As standard, though, the Wraith comes with, among other things, all-round parking sensors and cameras – very useful when manoeuvring something this big – keyless start and a great sound system with 18 speakers.
Expert rating: 4/5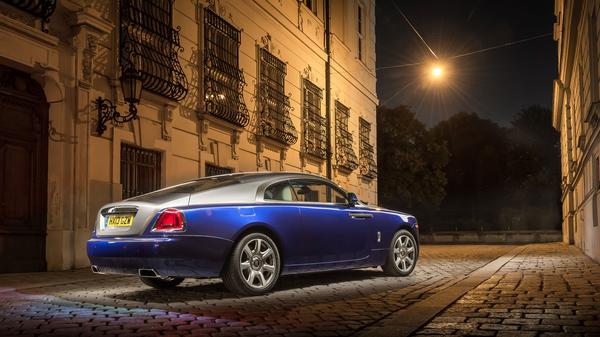 Why buy?
You'll buy the Wraith because you want a Rolls-Royce, and you want something with a bit more attitude than a Phantom or a Ghost. If you want a straight-up sporty luxury car, then the Wraith probably isn't for you; it's not as much fun to drive as, for example, a Bentley Continental GT. But it is a wonderfully engineered, beautifully crafted vehicle that also stands as a serious status symbol. If that's what you're after, then you'll be very pleased with your purchase.
Expert rating: 4/5