Expert Review
Rolls-Royce Ghost Saloon (2020 - ) review
The new Rolls-Royce Ghost has its feet rooted in the fine traditions of the brand but is also, to a degree, a forward looking car and modern expression of ultimate luxury

Words by: Erin Baker
Published on 18 September 2020 | 0 min read
The Auto Trader expert verdict:
Available new from £281,780
For years there was just the Phantom, then, in 2010, along came Rolls-Royce's 'baby', the four-door Ghost. Such was its popularity, the Wraith, Dawn and Cullinan followed suit, but the Ghost remains one of the best-selling cars in the range, with its customers enjoying both driving and being driven in unparalleled luxury. This all-new version moves the game on yet further.
Reasons to buy:
Extreme luxury
Ultimate status symbol
Supercar acceleration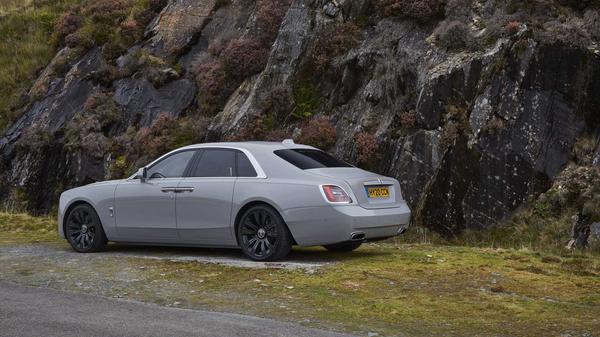 Running costs for a Rolls-Royce Ghost
This is the end of the line for luxury and you cannot get a more superlative experience than a Rolls-Royce. The costs are commensurate with such a rarefied standard of living. The car has a V12 engine and weighs 2.5 tonnes, fuel costs are going to be high. As is insurance, tax, servicing, options and a garage big enough to park it. But none of that will bother Ghost customers. Plus, of course, depending on the market the car is sold in, you have the extra cost of the chauffeur.
Expert rating: 1/5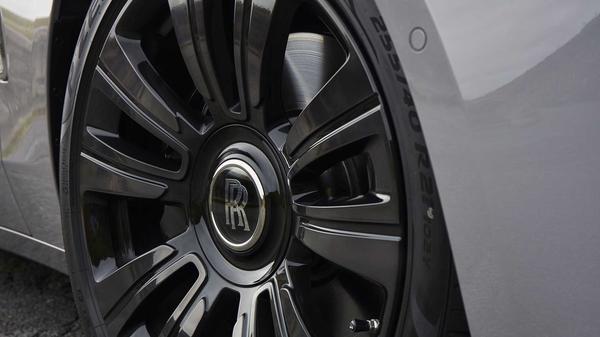 Reliability of a Rolls-Royce Ghost
There's a four-year unlimited-mileage warranty and, although Rolls has long departed from the shared BMW 7 Series foundations of the previous Ghost, the essential bits and bobs are also still of BMW origin so you'll be fine. And, if you're not, a nice person from Rolls-Royce will be terribly apologetic about it and whisk you off to Goodwood to get it sorted at their beautiful HQ while you sip expensive coffee.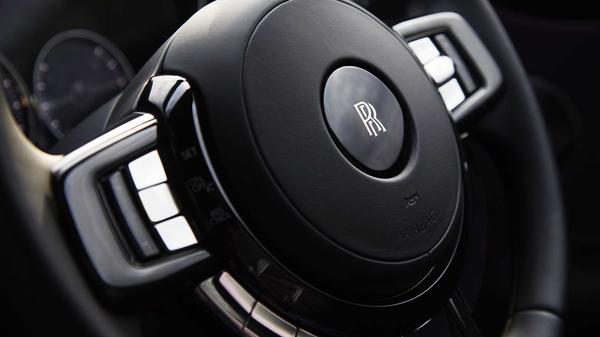 Safety for a Rolls-Royce Ghost
For a start, the bonnet's extraordinary length provides an extra time zone between you and any impact. Rolls-Royce is owned by BMW, so you get plenty of the latest technology. There are various BMW-derived safety systems on board, such as lane-departure and collision warning systems, plus night vision and a head-up display but, disappointingly, most of them are cost options. Traction control via four-wheel drive is impressive, and your feet will never be injured because they're buried under three feet of lambswool carpet.
Expert rating: 4/5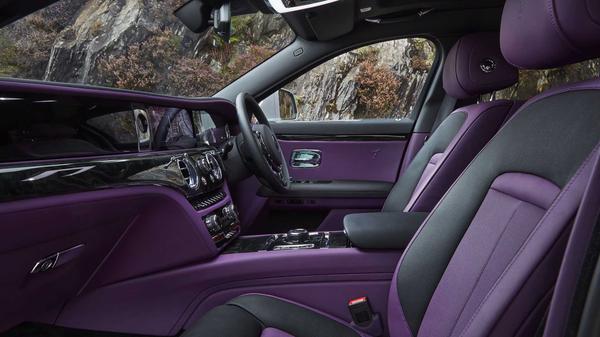 How comfortable is the Rolls-Royce Ghost
Despite its blistering power, the Ghost never tries for dynamic prowess, preferring instead to ride the wave of its famous waftability. Wise move. The suspension of the new Ghost is like no other, even the previous Ghost. There are now, in effect, dampers on dampers, smoothing over the most minute ruffle in the atmosphere. The result is incredible - jolts you expect to feel never materialise, soaked up by the magic sponge that is the suspension beneath you. Inside, there is acres of woolly and leathery space where the emphasis is on not troubling the occupants. For instance, if the door feels too heavy to reach out and pull shut, just push the button by your shoulder. If you don't want to ask your chauffeur to change radio station, do it yourself from the rotary knob concealed beneath another open-pore wood surface in the rear. And so on.
Expert rating: 5/5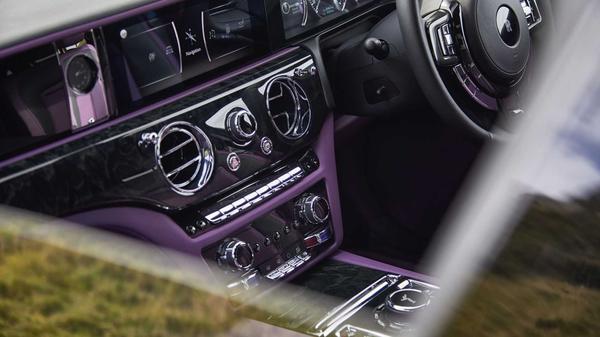 Features of the Rolls-Royce Ghost
Where to start? Picnic tables, individual screens with TV, sat-nav and more for each rear occupant, deep, soft carpets, ventilated, heated and massaging seats, fridge with whisky decanter and tumblers … so far, so luxury bog-standard. But there are some new quirks for the second-generation Ghost. First up is the jaw-dropping starlit dashboard. The optional extra involves a dark wood veneer perforated with 850 holes through which light shines at angles to make the simulated constellations glint in a proper starry manner, acting as a backdrop for the word 'Ghost' in elegantly simple script. Cleverly, the door sills and headliner both act as speakers for the bespoke audio system, to make the sound richer and more holistic. It works. In general terms, meanwhile, the new Ghost is all about pared-back, minimalist luxury. 'Post Opulence' is the phrase du jour. This is a car launched in the middle of Covid-19 and Rolls-Royce has correctly read the mood for a more tactful take on luxury.
Expert rating: 5/5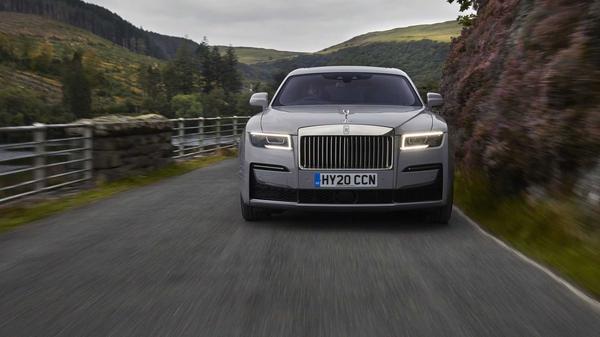 Power for a Rolls-Royce Ghost
Forget frugality, Rolls still favours overt power. Under that huge bonnet lies a sultry 6.75-litre V12 with 571 horsepower and 850Nm of torque. It whisks this giant to 60mph in 4.6 seconds which is surely wrong, but feels so right. The driver lightly twirls the large, thin steering wheel and the car pivots around its bulk - as well as four-wheel drive, the Ghost has four-wheel steering. At low speeds, the rear wheels turn against the front ones to create a tighter angle, while at high speeds they turn in the same direction for improved high-speed stability. One can apparently achieve 18mpg. Maybe in America, where the roads are straight and the speeds a steady 50mph, but in the UK you'll be lucky. And really, why bother? Enjoy this glorious V12 for what it is, and while it lasts.
Expert rating: 5/5