Expert Review
Land Rover Range Rover Sport SUV (2017 - ) review
The Range Rover Sport purports to take the opulence of the Range Rover and mix it with a dash of sportiness. Find out whether it succeeds with our expert review
The Auto Trader expert verdict:
Available new from £64,685
Fancy your Range Rover with a little more Sport? Well then, you've come to the right place. The Range Rover Sport sets out to deliver environs almost as opulent as its full-fat stablemate's, but with a touch of extra athleticism thrown in. It goes head-to-head with the BMW X5, Porsche Cayenne and Audi Q7.
Reasons to buy:
Brilliant on the road
Brilliant off-road
Cheaper than the full-size Range Rover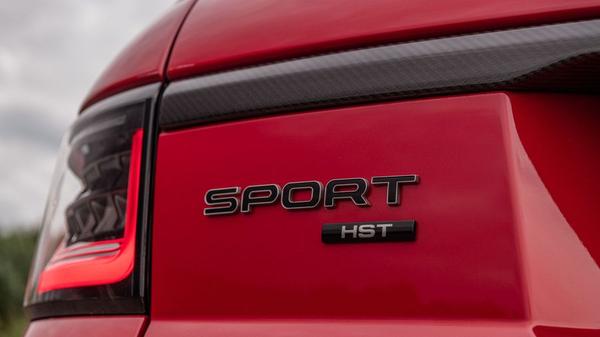 Running costs for a Land Rover Range Rover Sport
It'll come as no surprise whatsoever that you won't be able to run a
Range Rover Sport
on a shoestring, but when compared against rivals it's actually not bad value. There are several versions to choose from, at prices that range from around £65,000 to over £100,000, but broadly it competes against cars like the Porsche Cayenne and
BMW X5
. While the Land Rover can be slightly pricey in comparison, we'd expect the Range Rover Sport to cost similar amounts to run as those rivals, as while the
Porsche
will likely hold its value better, it'll be much more to service, maintain and repair, while the X5 is unlikely to fetch as much as the Range Rover Sport when you come to sell it on.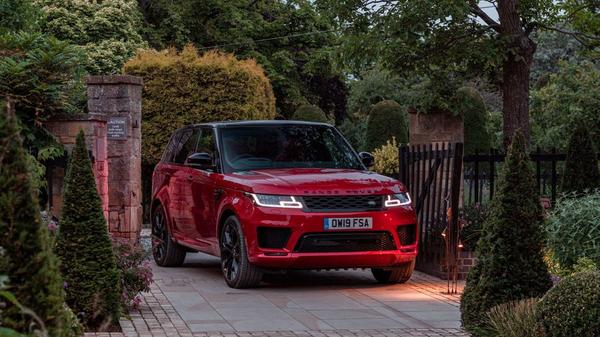 Reliability of a Land Rover Range Rover Sport
In the recent past, Land Rover's reputation for reliability has not been good at all. With such complex systems on board, faults have occurred with worrying regularity – you need only look at Warranty Direct's Reliability Index for proof. These days, the brand's overall reliability performance is said to have improved thanks to its newer models, and that shows in JD Power's 2019 Vehicle Dependability Study; while Land Rover still finished way down the table, it did at least better both Audi and BMW, which make two of the Range Rover Sport's biggest rivals.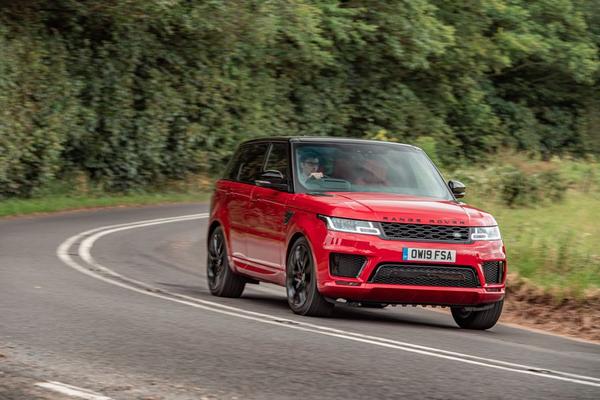 Safety for a Land Rover Range Rover Sport
The Range Rover Sport comes stuffed with as much safety kit as you expect, with a vast collection of airbags and just about every electronic traction and stability aid you can think of. Even cleverer systems, such as traffic sign recognition, are also available.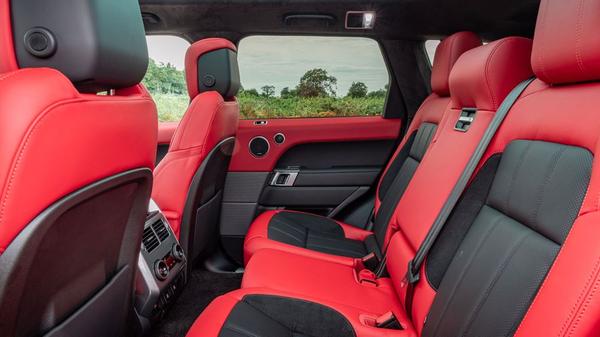 How comfortable is the Land Rover Range Rover Sport
Inside, the Range Rover Sport looks really stylish, it feels effortlessly posh, and there are also heaps of optional interior trims to choose from, from carbon trim to Alcantara. Soft-touch leather covers the most prominent cabin surfaces, and they're broken up with chromey metallic bits or interestingly textured panels, so there's plenty for your eyes, and your fingertips, to feast on. The latest version of the infotainment system is a big improvement over what came before, too. You'll need to take some time to understand how it works, but once you've got to grips with it it's visually appealing and reasonably responsive. The Sport isn't as roomy as a regular Range Rover due to its slinkier shape, but there's enough room in the back for three adult passengers to sit comfortably. For a bit (well, quite a lot) more cash, you can also specify two more seats that fold up electrically from the boot floor. However, they're very tight on space, so anyone bigger than a small child will struggle to get comfy, and getting in and out will require you to be skilled in amateur gymnastics as well. Obviously, travelling seven-up will make your boot a lot smaller, but in five-seat mode, it's absolutely massive. The burning question, of course, is whether the Range Rover Sport lives up to the last bit of its name. And it does – sort of. Granted, it's not as agile or as precise as a
Porsche Cayenne
. But it is a very rewarding car to drive, with massive grip, impressive body control and sharp, responsive steering, and it changes direction very well indeed for such an enormous car. Where the Sport has the Porsche licked is on ride comfort. With adaptive air suspension provided as standard, it glides smoothly and serenely over all sorts of bumps at all sorts of speeds. All-round refinement is just as impressive, so it's absolutely brilliant at playing the luxury barge role. And being a Range Rover, it'll get you further into the wilderness than most other 4x4s. Thanks to the ingenious Terrain Response off-roading system, it can take snow, mud, rocks and sand in its stride. The SVR version is very nearly as handy off-road; it's only the lower front bumper that puts the slightest dent in its mud-plugging credentials, and its low-speed ride isn't as smooth as that of the more humble versions, either. But the payoff is suspension that's modified to give sharper handling, which it does, even if it still isn't quite as precise as the best performance SUVs.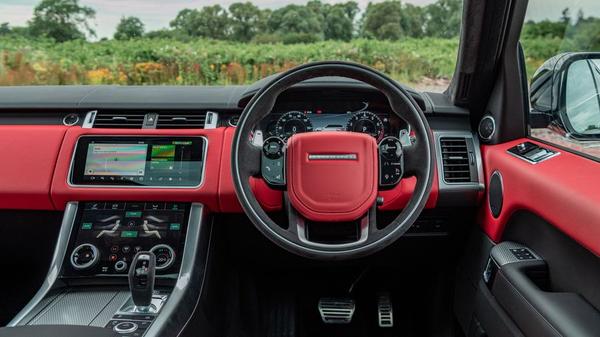 Features of the Land Rover Range Rover Sport
Whichever trim you plump for, you'll get massive amounts of standard kit, as well you should at this price. Even the entry-level HSE comes with luxuries like climate control, cruise control, high-tech matrix LED headlights, powered leather seats, electric windows, a touchscreen infotainment system incorporating Bluetooth, DAB, sat-nav, a reversing camera and a sound system from Meridian. HSE Dynamic trim adds a few upgrades to the performance and traction systems of your car, while HST models sport a black roof, some carbon-fibre exterior bits and a panoramic sunroof, as well as extra tech like adaptive cruise control. Autobiography Dynamic trim adds a sliding element to the panoramic roof, and has even posher leather on its even posher seats, while the performance SVR model has some extra-fancy headlights, retuned suspension and a louder exhaust. And obviously, there's a vast array of optional extras available, which let you tailor your car exactly to your own taste. The looks, meanwhile, get a little more aggressive as you progress up the range, with the SVR performance model having a variety of sporty-looking upgrades for the most outlandish, in-your-face appearance.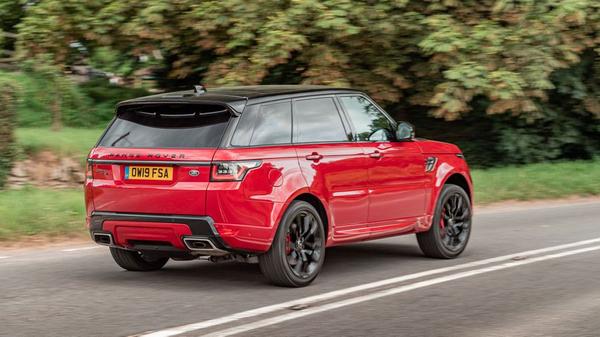 Power for a Land Rover Range Rover Sport
There's a broad choice of engines available for the Range Rover Sport, all of them with enough power to haul this beast of a car around pretty quickly. The entry-level engine is the 3.0-litre diesel V6, called the SDV6, which has 306 horsepower, though if that doesn't feel like quite enough for you, there's always the 4.4-litre SDV8 diesel, with 339 horsepower. Or, if your pockets are deep enough, you can have your Range Rover Sport with a supercharged 5.0-litre petrol V8, with your choice of either 525 horsepower in Autobiography Dynamic form, of 575 horsepower in the SVR model. Both are fast enough to trouble many supercars in any situation, the 575 horsepower ludicrously so, and both make appropriately nutty noises, with spits and crackles from the exhaust in addition to a glorious, wailing burble. At a more 'sensible' level, there's the P300 2.0-litre petrol engine, and the P400e plug-in hybrid, which we've yet to try. Alternatively, the P400 (without the 'e') is a 400-horsepower straight 3.0-litre, and if you're technically minded then you may be intrigued to hear that it uses both a supercharger and a mild-hybrid system. The net result is an impressively smooth engine that will accelerate quickly and with an effortless feel thanks to plenty of low-down grunt.