Advice
What is breakdown cover and is it worth it?
Breakdown cover can provide you with assistance if your car unexpectedly breaks down in the middle of your journey. Let's look at the various types of breakdown cover and find the one that's right for you.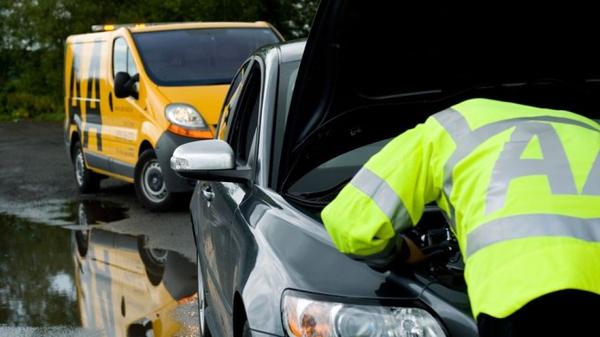 Words by: Nimisha Jain
Last updated on 6 April 2021 | 0 min read
A breakdown cover is an additional car service that you can purchase to ensure you get help in repairing and/or towing your car to a garage if your vehicle breaks down in the middle of a journey. Roadside assistance is one of the many types of breakdown cover that you can buy.
Breakdown cover can be very useful if your car breaks down unexpectedly. This could cover anything from a flat battery to a punctured tyre. If you have breakdown cover, your policy provider will send a trained mechanic to you when your car breaks down. This mechanic will fix your car and get you back on the road, or tow your vehicle to the nearest garage if it needs extra time and help in fixing it. Breakdown cover policy ensures that you're not stranded in the middle of your journey and provides help to quickly fix your car. Policy providers usually cover most vehicles, including cars, vans, bikes, motorhomes, caravans, buses and trucks. The provider might have criteria for these vehicles, such as a maximum age or weight of the vehicle. Always check the small print of a contract to ensure you're covered.
How does breakdown cover work?
Details can vary depending on the level of coverage you have, and who with, but generally, you simply pull over and call your policy provider when you're having trouble with your car.
Once you contact the policy provider, they'll ask for your location and help assess what's wrong with the car so that they can send a mechanic your way. You may also be able to use an app to contact your policy provider and send them your location. Make sure you have your policy provider's number in your phone and written down on a piece of paper in your car, along with any account number, unique code or any other policy information that you get with your cover.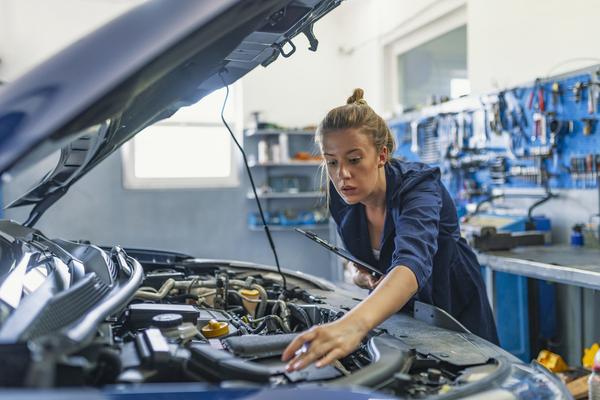 Different types of breakdown cover
There are five common levels of breakdown cover that you can choose from. The best type of cover for you will depend on how much and where you travel, and the amount of coverage you need.

1. Roadside assistance
Roadside assistance is the most basic level of cover and is included in most of the policies you can buy.
Roadside assistance helps you by the roadside if your vehicle breaks down during a journey. The trained specialist comes to your location and fixes it on the spot. If your vehicle needs additional help, they'll tow the vehicle to the nearest garage, or to the garage chosen by you or your provider – depending on what was agreed in your policy. One thing to keep in mind when choosing this level of breakdown cover is that assistance is only provided when your vehicle breaks down at a certain distance from your home, usually at least a quarter of a mile away.
2. At-home recovery
An at-home recovery, also known as 'home start', assists when your vehicle breaks down at your registered home address, or within a short distance from your home. This is usually not part of roadside assistance level coverage, so getting home start can be a good choice if you usually travel close to home. The exact distance within which you can seek assistance under home start would depend on your policy provider.
You get the same level of help as roadside assistance, so if the mechanic is unable to fix your car, they'll tow it to the nearest garage. This level of breakdown cover can be helpful if you frequently travel short distances or if you need to leave your car parked for a while, resulting in a drained battery or soft tyres.
3. Onward journey
An onward journey or 'alternative transport' breakdown cover ensures that even if your vehicle can't be fixed roadside, your journey won't come to a halt.
With onward journey, you could get a courtesy car, overnight accommodation arrangement, reimbursement of travel expenses, special medical assistance or any other public transport – depending on what's mentioned in your contract – to help you reach your destination safe and sound. It's a great choice if you travel long distances frequently, especially for business purposes, as it helps ensure that you reach your meetings on time or that you don't miss your flight or train. When opting for onward journey breakdown cover, you should check if there are any exclusions on what's covered. For example, expenses like toll charges and ferry costs might not be a part of the policy, the charges covered for accommodation might be only for a limited number of nights or a specific number of people, or the charges for a hired car or taxi might cover only a specific number of miles or days.
4. National or vehicle recovery
National recovery, also known as 'vehicle recovery', gives you the comfort of having your car towed to any location in the UK of your choice, no matter how far. So, for instance, the location could be a specialist garage of your choice, or your home address.
This is a good option if you frequently travel long distances, as it provides peace of mind in knowing you and your vehicle can get roadside assistance wherever you are, even if you're miles away from home or whichever is your choice of return location.
5. European recovery
If you plan on driving your car on your next trip to Europe, then European recovery cover can be a great option for you.
With this level of cover, if your car breaks down, you can get your car fixed at the side of the road or have your car towed to the nearest garage. While it's similar to roadside assistance, the main benefit of European recovery is having a professional's help in sorting out your car while abroad. You may also be able to get your car sent back to the UK if the policy covers it. While these five are the most common types of breakdown policies, different providers may offer different styles of breakdown cover too, and the option to opt for a multi-car cover, business cover and family cover. Related:
Why's it a good idea to have European breakdown cover
Different styles of breakdown policies
Besides the different levels of breakdown cover, you can also choose the style of policy that's best for you - traditional or insurance style.

Traditional style
If you opt for a traditional style breakdown cover, you'll get all the benefits that your selected policy offers after you've paid the monthly or annual fee to your policy provider.

Insurance style
In an insurance-style cover, you need to pay up-front for repairs, towing charges, car hire or any other services you use when your car breaks down. Later you can claim back the amount paid by showing the receipts to your policy provider.

What is the difference between personal cover and vehicle cover?
A breakdown cover can be bought as a personal cover or vehicle cover.
Personal cover
Personal cover is for a specific person. If you buy yourself personal cover, it doesn't matter which vehicle breakdowns, provided you're in the car.

Advantages of personal cover include:
• You'll get assistance no matter which and whose vehicle you drive • If your policy provider specifies so, you'll get coverage even if you were a passenger in the vehicle • If you drive different vehicles, it can be a great option • A personal cover can be extended to cover other people in your family as well if your policy provider allows
Disadvantages of personal cover include:
• Unless you're in the car, any shared owner of the car or a family member won't be covered in your personal cover • It's typically more expensive than getting vehicle cover for a car If more than one person drives your car, you might want to consider getting family cover in addition to personal cover, if your policy provider allows. The number of people covered under family cover will depend on the policy prover. All family members need to be living at the same address to be considered for family cover and all members get the same level of coverage. Usually, you can add anyone to the family cover – spouse, children, friends and flatmate – as long as you all live in the same household.
Vehicle cover
A vehicle cover can be used to make claims when a specific car breaks down. This policy can be used only against specified vehicles, and not for any others.

Advantages of vehicle cover:
• Your policy provider may allow you to cover a few vehicles under this policy, provided they are registered at your address • It's usually cheaper than a personal cover • It can be a great option if various people drive your car • If you drive a single vehicle, this can be a go-to option
Disadvantages of vehicle cover:
• You won't be covered if you're driving someone else's vehicle • You can cover only one car under vehicle cover • It's not ideal if you drive multiple cars, and can be costlier to cover each individual vehicle than getting a personal cover If you want to cover more than one car, multi-car cover can be a good option if your policy provider offers it. The number of cars allowed under multi-car cover will depend on the policy provider, and all vehicles get the same level of coverage. Usually, multi-car cover requires all vehicles to have the same registered address.
What does breakdown cover include and exclude?
What is and isn't covered will depend on the level of breakdown cover you buy, and your policy provider's terms and conditions.
To know exactly what's excluded from your policy, you should read the policy documents carefully, and check what you can make a claim against and what's excluded.
Some common exclusions in a breakdown cover include:
• A problem with your car that doesn't cause your car to break down, like running out of fuel or faulty entertainment centre, horn or any other damaged car accessories • Breakdown because of a road accident (though they might be able to tow your car) • Breakdown because of poor car maintenance, like having worn-out tyres; or vehicle mismanagement, for example, refuelling using the wrong fuel type • Breakdown because your car's not roadworthy • Breakdown on private land (except if it's your home and it's covered in your policy) • Breakdown with animals or pets in the car • Cost of replacement parts • The policy might have an activation period of a few hours, a day or a few weeks or a partial cover of up to 30 days
Breakdown cover extra add-ons
There are various add-ons that you can opt-in to get extra coverage on top of your selected policy. The choices available for add-ons will differ between policy providers.
It's worth considering whether an extra add-on can help make the policy better suited for your needs when selecting breakdown cover for yourself.
Some common breakdown cover add-ons include:
• Tyre replacement • Battery replacement • Key replacement • Mis-fuelling • Family cover • Multi-car cover • Special vehicles cover
How much does breakdown cover cost?
The total cost for breakdown cover will depend on several factors:
1. The level of cover you buy – usually, the more areas your policy includes, the higher the cost will be 2. Whether you opt for any extra add-ons – some additional benefits can be quite useful, but they'll cost you more on top of the breakdown cover costs 3. The type of vehicle you want to get a policy for – usually larger vehicles will cost more to get breakdown cover 4. How old your vehicle is – your policy provider can charge you more if your vehicle is old, unreliable and more prone to breaking down 5. The make and model of your vehicle – different cars require different services to repair them, and so, the costs vary too 6. The number of vehicles you buy the policy for – buying breakdown cover for multiple vehicles can get you a bundle discount but it's still likely going to cost you more than getting a single vehicle covered 7. If you get personal or vehicle cover – getting a personal cover is usually more expensive than getting a single vehicle policy Going for the cheapest available level of cover might seem good enough, but consider whether that policy is the best option for you or not – see if it fits your day-to-day needs. For example: if you breakdown far away from home and you don't have a national recovery cover, you won't be able to use the services you've paid for and get the assistance you need if it's not part of your policy. Some policy providers might allow you to pay monthly, although paying annually will usually save you a few pounds.
Is breakdown cover worth it?
Having breakdown cover isn't a legal necessity like buying car insurance is. However, having breakdown cover means having a professional mechanic assisting you if your car breaks down and you get stranded. Breakdown cover also provides financial support as it covers the expenses of getting your car towed and fixed.
If you travel long distances often, breakdown cover could be especially beneficial for you as a national recovery policy will cover you wherever you are in the UK. If you travel frequently for important meetings, an onward journey cover can help ensure you never miss a meeting. The deciding factors for getting breakdown cover are your personal choice. The best breakdown cover for you could depend on the state of your car, your day-to-day journeys, the number of cars you own, the number of people driving your car or your budget.
You might want to consider getting breakdown cover if:
• Your car is used frequently • Your car is out of warranty • You drive an old car, for example - a classic car or a second-hand car • You usually travel at a time when getting help can be difficult, for example driving at night • You often drive on rural roads Even if your daily journey doesn't include any of the above-mentioned points, breakdown cover can provide other benefits too.
Advantages include:
1. Save costs if your car breaks down unexpectedly 2. Have round-the-clock safety for yourself, your family and your car – breakdown cover will tow you back at any point of the day if you break down in the middle of nowhere 3. With safety, comes peace of mind – knowing you and your family can get assistance whenever needed 4. Have your car quickly repaired and ready to hit the road so that you're not left without a way of commuting
What should I do if I break down without breakdown cover?
You could opt for an 'instant cover' if you don't have breakdown cover when your car breaks down. If you buy an 'instant cover', your new policy provider will send assistance where you've broken down and fix your car or tow it to a garage.
Usually, an extra 'emergency call-out' charge is levied for the instant membership, which makes it more expensive than buying breakdown cover beforehand. Also, not all companies offer an instant cover, so you'll have to do your research. If you've broken down without breakdown cover, you could also call a local garage for help, although a garage's service can be more expensive than an instant cover. Also, if your car breaks down at an odd hour, garages might be shut.
How many times can I use my breakdown cover?
The number of times you can call-out your policy provider for assistance will depend on the type of breakdown cover you buy and on your policy provider's terms and conditions.
Your policy documents should include all essential information including the limit on the number of call-outs, how to reach your policy provider, and what is and isn't covered in your policy.
Can a vehicle be too old for breakdown cover?
Some policy providers cover vehicles of all ages while some providers impose a limit on how old your vehicle can be. You should check your policy documents or ask your policy providers about their terms and conditions.