Advice
Remembering how to drive
Feel like you've forgotten how to drive? Here are our top tips for getting back on the road after lockdown, or longer!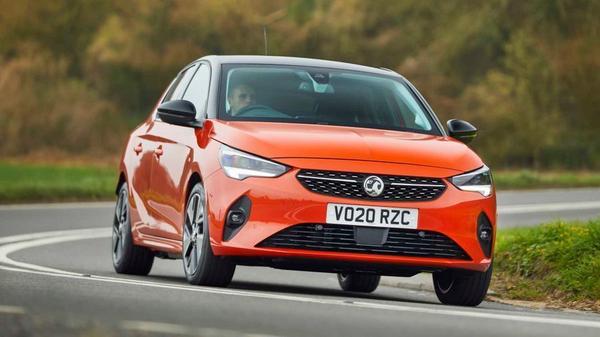 Returning to driving after a break – top tips for getting back on the road
Many of us have stayed home over the last year, following government guidelines to only travel if absolutely necessary. Many cars have remained in garages or outside houses, driven sparingly for essential trips to the supermarket or to the local park for a walk.
Some of us haven't driven for years, but are looking at getting back behind the wheel as we consider
alternatives to public transport
post-lockdown. Returning to driving after a break can be nerve-wracking, even for the most cool-headed drivers. Rest assured, there is plenty you can do to regain your confidence behind the wheel. We've pulled together some top tips to refresh your driving skills and knowledge, ready to hit the roads safely once again.
Before you start driving again
Before you get into your car, you may need to carry out some basic checks to ensure it is safe to drive.
• Make sure your road tax, insurance and MOT are up to date. It is illegal to drive an uninsured or untaxed car. • Clean your windscreen, windows and mirrors. If your car has been stood for a while, it may have collected dirt. • Check the battery is charged and you have enough fuel for your journey. • Check your lights and brakes are in full working order. • Perform your
vehicle safety checks
(such as testing lights, brakes, and steering control)
Can you forget how to drive a car?
Driving a car is like riding a bike – once you've learned how to do it, it stays in your brain as muscle memory and is almost impossible to forget. This doesn't stop many of us feeling as if we have forgotten the basics or lacking confidence to get behind a wheel after an extended period though.
Refresher driving lessons
If you're feeling nervous, driving refresher courses are available to jog that muscle memory and reinstall confidence. Unlike learning to drive the first time, there is no test to take at the end, so no added pressure. The courses are designed simply to help you feel comfortable driving.
Courses typically cost up to £200 and are suitable for anyone, from brand-new driver to someone who wants to update their skills. The course teaches bits that aren't covered in traditional driving lessons, such as motorway and night-time driving skills.
Pass Plus
The Government's
Pass Plus Scheme
is a practical driver training course which helps improve driver confidence and alleviate anxieties.
The scheme can be completed in just six hours on the road. Once you have completed your lessons, you may qualify for a
car insurance discount
with proof of your Pass Plus certificate – win win! Some local councils offer discounts off the cost of Pass Plus lessons. See if your local borough is eligible by
clicking here.
Read up on the Highway Code
Regarded as the safety manual for drivers, the Highway Code provides a great deal of advice on how drivers can keep safe on their travels. It explains the laws of the road and is useful for refreshing knowledge on the road signs you'll see on every journey.
The
Highway Code
is updated regularly, so if it's been a couple of years since you last drove, you should get back up to speed.
After you've brushed up your driving skills
Once you have completed your course, you should take things slowly at first to build up your confidence. Drive somewhere familiar and avoid rush hour and busy roads until you feel ready.
You might feel more comfortable practising in a quiet residential area or empty car park. You can also ask a friend or family member to accompany you until you are more relaxed. Keep in mind that these things take time, and you will get there in the end. If you have any tips for re-establishing confidence behind the wheel, please do share them with us on
Facebook
,
Twitter
and
Instagram
.