Volkswagen Passat Estate
New from £28,025 / £519 p/m
Overview
Petrol, diesel or petrol plug-in hybrid
Is the Volkswagen Passat Estate a good car?
Read our expert review

Words by: Phill Tromans

Additional words by: Auto Trader
"The Passat is one of the very best mid-size estates on sale, with engine and trim options to suit every need, up to and including a plug-in hybrid. It's great for long motorway journeys and this updated version is packed with the latest technology to keep you informed and entertained. It will also suit families, thanks to its spacious interior and big boot."
Read the review by category
Running costs for a Volkswagen Passat
List prices are only part of the story but, for context, the Passat Estate sits – like for like – between mainstream rivals like the Ford Mondeo and more premium flavoured alternatives like the Audi A4 Avant. In terms of running costs Volkswagen has worked hard to improve efficiency across all the engines on this updated Passat, be they petrol, diesel or hybrid. Reductions in CO2 and improved fuel consumption benefit drivers across the board, though company drivers will be especially attracted to the smaller petrol and diesel engines and their focus on tax-friendly figures. By virtue of its sub-50g/km emissions you qualify for zero tax with the hybrid GTE version and there are significant benefit in kind advantages for company drivers too, making this an especially appealing option. Those using the car for shorter journeys and with the facility to keep the battery topped up at charging points could get away with using hardly any petrol at all. On all models real-world running costs, however, need to be offset against the higher purchase price of the car against rivals. Compared with equivalent models with similar engines the Passat's cost-per-mile is higher than both the Mondeo and the Peugeot 508, for example, so you'll need to crunch the numbers according to how you buy and run your car to see they stack in your favour or not.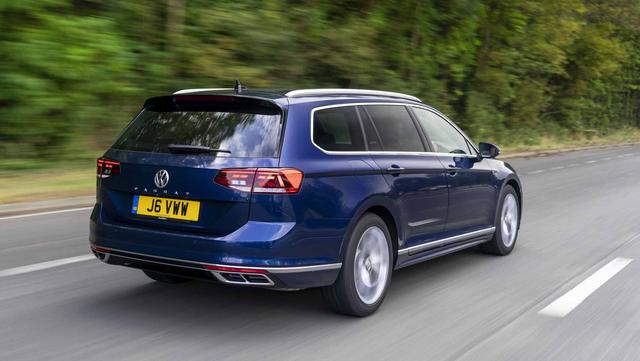 Reliability of a Volkswagen Passat
Volkswagen has had a solid, if unspectacular record for reliability in recent years. JD Power's Vehicle Dependability Study placed it in the mid-field of manufacturer rankings for 2017, 2018 and 2019, but it did have a score ahead of the industry average, which is good news. By-and-large, our Owner Reviews show very few reported problems, so we'd be reasonably confident that the Passat Estate shouldn't give you too much trouble. But should anything go wrong, Volkswagen offers a three-year, 60,000-mile warranty.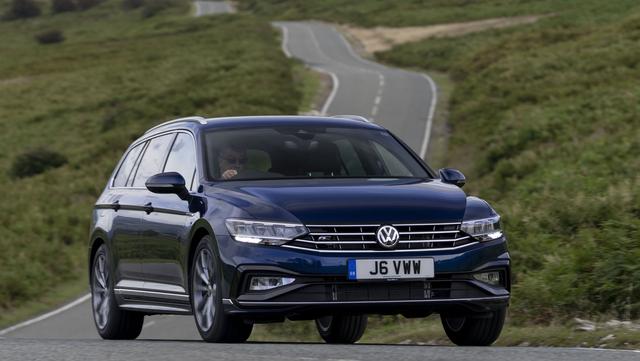 Safety for a Volkswagen Passat
The Passat was crash-tested by safety organisation Euro NCAP back in 2014 and scored the maximum five stars. Although standards have moved on since then, VW has introduced more safety technology into the car to try and ensure it keeps up with newer competition. All cars include automatic emergency braking and lane keep assist, which helps prevent you inadvertently straying out of your lane. There are front, side and curtain airbags and two Isofix child seat mounting points in the outer rear seats.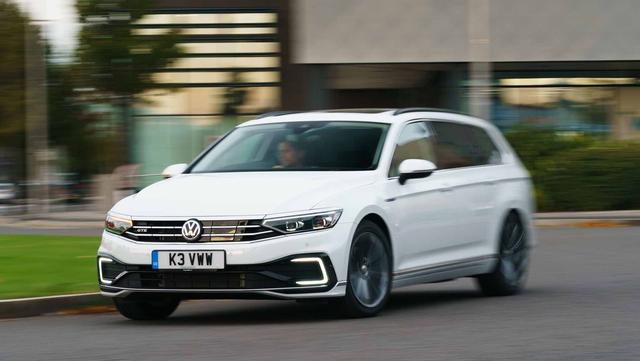 How comfortable is the Volkswagen Passat
The Passat has been designed with long distances in mind, so the focus is on comfort and, overall, VW has done a very decent job. If we're being nit-picky then the ride is slightly less smooth than we'd hope, with lumps and bumps in the road not quite as ironed out as in some rivals, but it's really not a major gripe. Overall, it's quiet and relaxed while also being very capable through corners, with minimal body roll and steering that weights up nicely in the bends to give a feeling of composure and solidity. Impressively, this is also true in the Alltrack model, despite its raised suspension and higher centre of gravity. While we've yet to try it away from the tarmac, it would seem to offer a great option for those that want off-road ability without compromising on-road performance. Cars with the optional adaptive suspension let you switch between Normal, Sport and Comfort settings. All are perfectly acceptable when it comes to ride quality, and while the Sport mode will mean you feel more of the imperfections in the road beneath you, it's never uncomfortable and it further enhances the Passat's body control through the bends. Volkswagen has a long history of making great-quality interiors, and the Passat is no different. The cabin has a premium feel, especially when compared to rivals like the Ford Mondeo or Vauxhall Insignia. It's not quite as swanky as the BMW 3 Series Touring, Audi A4 Avant or Mercedes-Benz C-Class, but then the Passat is considerably cheaper. There's lots of space inside the new Passat, and it's been well thought out to make it easy to live with for both work and family life. It feels open and airy, with good visibility from the driver's seat, and lots of space for three tall adults in the back, with impressive head- and legroom. Boot space is also very good, although the boot is slightly smaller in the GTE versions due to the battery.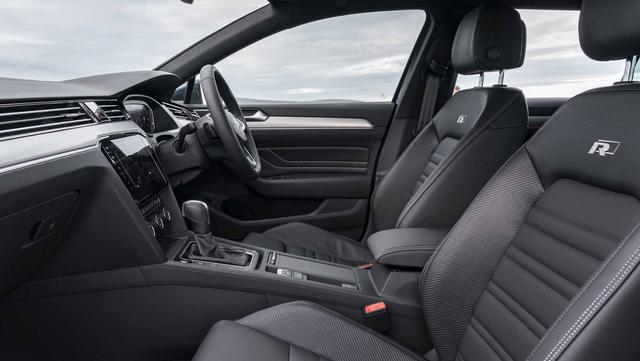 Features of the Volkswagen Passat
All Passats come with a decent level of equipment, with even the entry-level car boasting alloy wheels, LED headlights and an infotainment system with DAB radio and Bluetooth. All cars also come with a wireless App Connect system to sync your smartphone with Apple CarPlay, Android Auto or Mirrorlink via Bluetooth. All cars also get a feature called Travel Assist, which uses various features like adaptive cruise control and lane keep assist to provide a semi-autonomous driving experience. The system will help guide the steering and keep a constant gap to traffic in front, adjusting its speed when the speed limit changes. Based on our short experience of it so far, it works very well, and if you've got a route programmed into the sat-nav, it'll adjust its speed for bends and turns, too. The GTE plug-in hybrid is distinguished visually by its unique daytime running lights and blue brakes, as well as the larger infotainment system and a charging point in the front grille. Meanwhile the Alltrack has cloth seats, chrome bits on the outside and raised suspension for a distinctively outdoorsy look. Options are plentiful and include a panoramic sunroof, a Dynaudio sound system and a head-up display.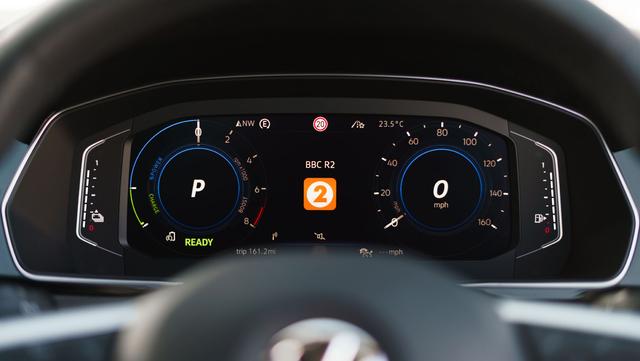 Power for a Volkswagen Passat
The petrol range starts with a 1.5-litre with 150 horsepower, and continues through to a 2.0-litre with 190 horsepower or 272 horsepower. We've yet to try a diesel in the revised Passat, but the range starts with a 120 horsepower 1.6 beyond which there is a 2.0-litre version offered in three power levels. Nearly all Passat Estate models are fitted as standard with a smooth-shifting automatic gearbox, the manual transmission only available on the entry-level petrol and a single version of the diesel. We have tried the revised GTE plug-in hybrid, which now promises an improved electric-only mode of up to 34 miles (based on WLTP measurements). It's a really solid all-rounder, able to play the green card and run emissions-free on battery power, courtesy of an electric motor. At the other end of the scale, you can hit the GTE button next to the gearstick and harness the power of both electric motor and 1.4-litre petrol engine, which combined give 218 horsepower. With the electric motor giving lots of low-down grunt, it feels very brisk and engaging to drive.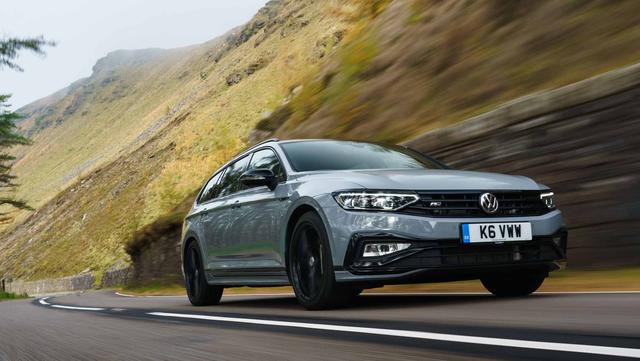 Lease deals
These deals are based on terms of 8,000 miles, for a 36 month lease with a 6 months initial payment.
Standard equipment
Expect the following equipment on your Volkswagen Passat Estate. This may vary between trim levels.
Related articles and reviews