Used Mitsubishi ASX
With 362 used Mitsubishi ASX cars available on Auto Trader, we have the largest range of cars for sale across the UK.
Used Mitsubishi ASX cars available to reserve
Used Mitsubishi ASX cars in stock
Is the Mitsubishi ASX a good car?
Read our expert review

Words by: Phill Tromans

Additional words by: Auto Trader
"The ASX's updates certainly bring it up to modern standards when it comes to looks, and it's well-equipped with features for a very reasonable price. But the modern trappings can't hide an ageing car that really struggles to match numerous very capable rivals in terms of its driving experience, running costs and tech."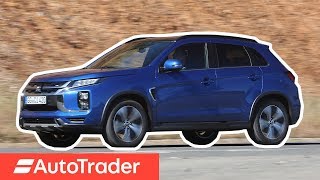 Read the review by category
Running costs for a Mitsubishi ASX
List prices may not be reflective of the way most people buy cars these days but at least give a baseline comparison with the many and varied cars the ASX competes with in this popular sector of the market. With only two trims to choose from and generous standard equipment it's certainly a lot easier to navigate the ASX's pricing structure compared with rivals and, on the face of it, you get plenty for your money. Monthly costs in finance, fuel and tax are likely a bigger concern to most buyers, though, and here the ASX's large petrol engine struggles on CO2 and fuel economy compared with the 'downsized' turbocharged engines and mild, full and plug-in hybrid options in more up-to-date rivals. With no clever efficiency boosting and tax-optimised technology of this sort the ASX is going to be more expensive to run than its rivals, off-setting any upfront savings in purchase cost. If you do take the plunge Mitsubishi's fixed price servicing package is worth considering and covers you for the first three years of ownership, which will help you budget for annual running costs.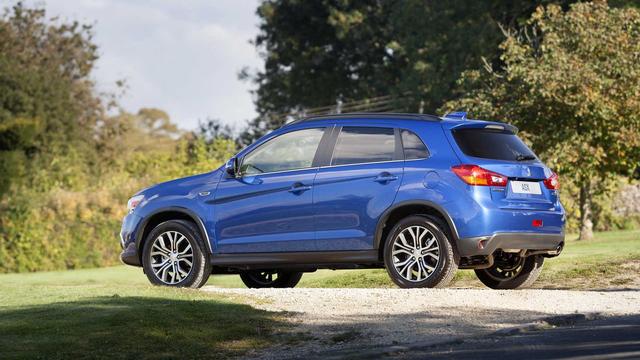 Reliability of a Mitsubishi ASX
It's tricky to get comprehensive information on Mitsubishi's reliability, as the company sells relatively small numbers of cars compared to rivals and so is not usually included on reliability polls. It does feature on Warranty Direct's Reliability Index, and sits solidly mid-table. We would suspect that the ASX's age means that any problem areas will have been ironed out by now, and Mitsubishi does claim that its reliability is a selling point. But then, they would say that, wouldn't they? Should anything go wrong with your ASX, Mitsubishi offers a very decent five-year, 62,500-mile warranty.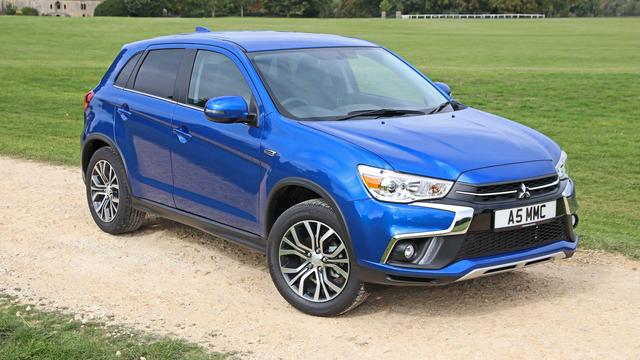 Safety for a Mitsubishi ASX
All ASX models come with the usual array of airbags, a 'brake assist' function to deploy full stopping power in emergencies no matter how hard you press the pedal, tyre pressure warning and a system to automatically switch the hazard lights on under heavy braking to alert drivers behind you and hopefully reduce the chances of being rear-ended. The higher Exceed trim level also gets sensors to warn you of unseen cars when changing lane, a buzzer and flashing light in the dash alerting you if it thinks you're going to pull into the path of another vehicle. It also gets 'Rear Cross Traffic Alert' to warn you of crossing vehicles when reversing out of parking spaces or driveways. There's no automatic emergency braking, which almost all rivals have.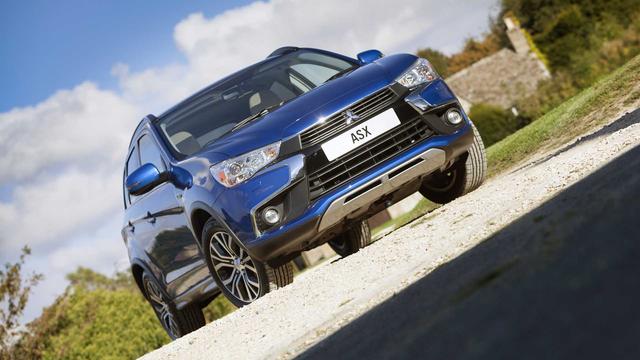 How comfortable is the Mitsubishi ASX
The seats are nice and comfortable, the wheel adjusts for reach and height, and it's pretty easy to find a good driving position in the ASX. Having said that, we wish the seats went a bit lower, as taller drivers my find their heads very close to the roof. Build quality is reasonable, but not up to the standards of many rivals. There are plenty of places to keep odds and ends, with cupholders between the front seats and good-sized door pockets, as well as a storage space under the centre armrest. While rear legroom is good, headroom will be very tight for taller adults in the back. The boot is a reasonable size for this type of car, but nothing special. We tried the latest ASX on well-maintained roads in Europe, and found the ride quality to be disappointing. There's a lot of up-and-down movement from the suspension, especially on undulating roads. It's worse at higher speeds - such as on A-roads and motorways - than it is in town, but it feels rather unsophisticated compared with more modern rivals. It doesn't help that there's a lot of wind noise at higher speeds, either.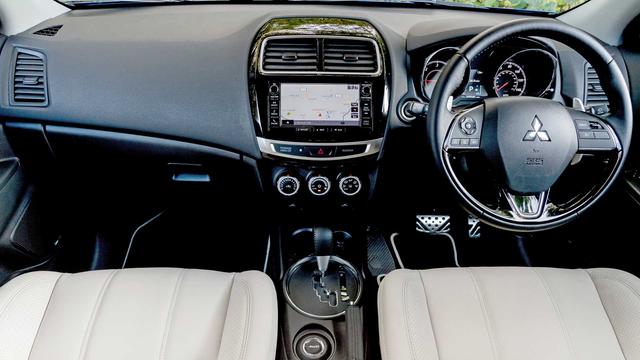 Features of the Mitsubishi ASX
The interior changes for the facelift primarily focus on the infotainment system. It's not the most sophisticated system on the market in terms of its features, but it is very straightforward to use, and quick to respond, too. All versions come with Apple CarPlay and Android Auto so you can use your apps, the higher trim level also including built-in TomTom navigation. All ASXs also get DAB, heated front seats, a reversing camera, LED headlights, two USB ports and steering wheel controls for the audio system. Exceed gains leather upholstery and powered seat adjustment among various upgrades.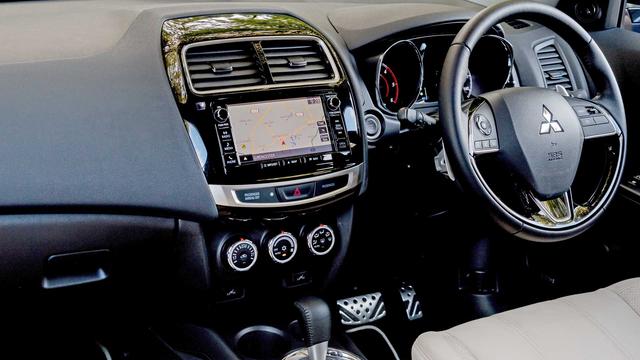 Power for a Mitsubishi ASX
There's just one engine choice in the latest ASX, and it's a 2.0-litre petrol with 150 horsepower. In an age when most rivals now have smaller, punchier, turbocharged engines, this non-turbo unit feels old-fashioned and lethargic in comparison. Both trim levels come with a five-speed manual gearbox, which is fine but again feels outdated when most rivals have a six-speed transmission. The upper trim level also gets the option of a 'CVT' automatic and all-wheel drive, but you have to work the engine to get the best out of it which means a lot of revs and noise.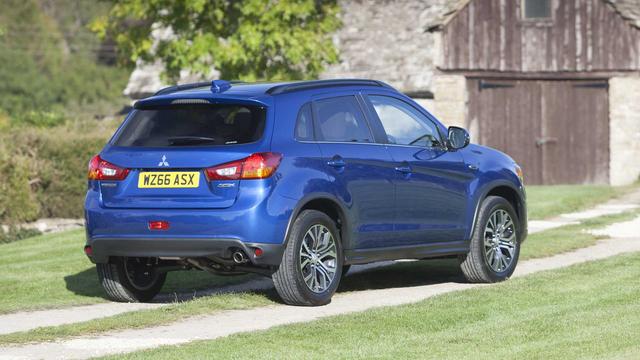 Good points
Auto lever smooth to change, steering light and...
Bad points
The silver bunny ears behind the steering wheel...
RICKY
Published 2021-03-12
Good points
My last car was the eclipse & I so miss it, ASX...
Bad points
As I have said b4 lovely car fun to drive, but...
CHRISTOPHER
Published 2021-03-12
Good points
USB connectors
Bad points
Preferred the heated seat switches next to the...
TRACEY
Published 2021-03-02