Used BMW i8 Convertible
With 12 used BMW i8 Convertible cars available on Auto Trader, we have the largest range of cars for sale available across the UK.
Used BMW i8 cars available to reserve
Used BMW i8 Convertible cars in stock
Is the BMW i8 a good car?
Read our expert review

Words by: Phill Tromans

Additional words by: Auto Trader
"The i8 Roadster is a striking car to look at. It's well made and comfortable, and the hybrid system works nicely and makes it stand out from the competition. It'll definitely turn heads, too, but if you're looking for a full-on sports car driving experience, there are more exciting options."
Read the review by category
Running costs for a BMW i8
It's quite hard to make direct comparisons to any direct rivals, for the simple reason none of them this side of the more expensive Honda NSX are hybrids. But the Audi R8 Sypder seems a logical car to line up alongside the i8, as it's pretty close in price, and a convertible. When you look at the running costs for both, the R8 promises to hold its value a lot better, but it's also likely to cost considerably more than the BMW to service, maintain and repair. And it goes without saying the hybrid i8 will use a lot less fuel than a 5.2-litre Audi and the sub-50g/km emissions are much more tax friendly. However, it's worth noting the way you drive your i8 will have a big influence on your fuel costs. If you do a lot of shorter journeys, and keep the battery charged, your costs will be almost nothing. But if you're using the petrol engine and depleting the battery, that will quickly rise.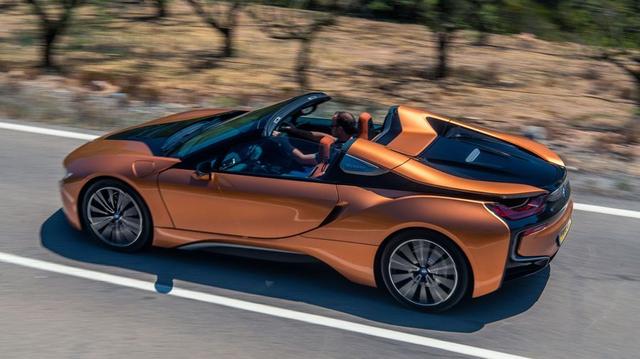 Reliability of a BMW i8
There aren't that many i8s in existence, so it's hard to get proper data on how they've been performing on this front. But the omens aren't good, as BMW has a very poor record for reliability as a brand. It sits in last place in JD Power's 2018 Vehicle Dependability Study, which ranks manufacturers overall. It was also last in 2017, and only fourth from bottom in 2016. Should anything go wrong with your i8 Roadster, BMW offers a three-year, unlimited mileage warranty.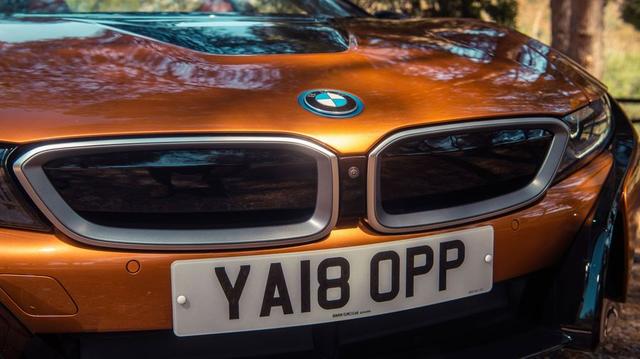 Safety for a BMW i8
The i8 has six airbags and a sophisticated stability control system, as you'd expect, but it also has a few other standard safety gadgets that you might not. The adaptive LED headlamps have a clever high-beam assist function, there's a speed-limit information system, and there's a forward collision warning that incorporates autonomous braking and pedestrian detection. A head-up display and tyre-pressure monitoring are also standard fit. You do need to pay extra for a sound system to warn pedestrians who might not hear your approach when cruising round town or car parks on silent electric power, which seems a tad mean.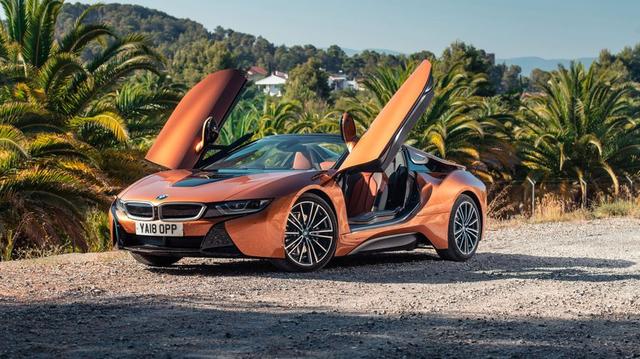 How comfortable is the BMW i8
Any supercar – even an efficient one – should feel exhilarating. Now don't get us wrong, the i8 Roadster is very competent. The light weight makes it agile, and the steering has plenty of precision. It's just that that final level of excitement isn't really there. When the i8 Coupe came out in 2014 it sat in a class on its own, but the game has moved on since then and alternatives like the Porsche 911 Cabriolet are so damned good to drive you'd have to really want that hybrid powertrain. Still, it rides very well thanks to adaptive suspension, which means it's usable everyday as a car in which to pootle around town. And despite the above reservations, it's still the best (and only) hybrid convertible sports car at this price. Build quality is OK, but maybe not quite as premium as you'd expect in a car of this price. Still, the seats are comfortable and the leather upholstery is plush, so it's still a pleasant environment in which to sit. Unlike the two-plus-two Coupe you lose the token rear seats but you do, however, get a shelf behind the seats that will cope with a decent amount of luggage. If you're not used to sports cars then you'll find it a bit cramped, but for a car of this type, it's not too bad.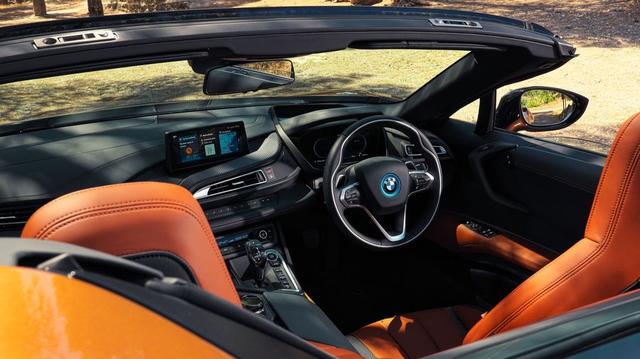 Features of the BMW i8
Many cars this expensive are rather disappointing when it comes to the amount of standard equipment you get for your money, but the BMW i8 Roadster is not one of those. Included in the price are items like climate control, automatic lights and wipers, cruise control, wireless phone charging and electrically-adjusting seats that are leather-bound and heated. The infotainment system also features DAB radio, Bluetooth and sat-nav, as well as a 20GB hard drive, head-up display and all-round parking sensors and cameras. Options include a range of interior trim upgrades that feature leather, carbon fibre or a combination of both, and an external aerodynamics package that includes a front splitter and rear spoiler. One notable omission is adaptive cruise control, which these days is available on most newer cars and often as standard.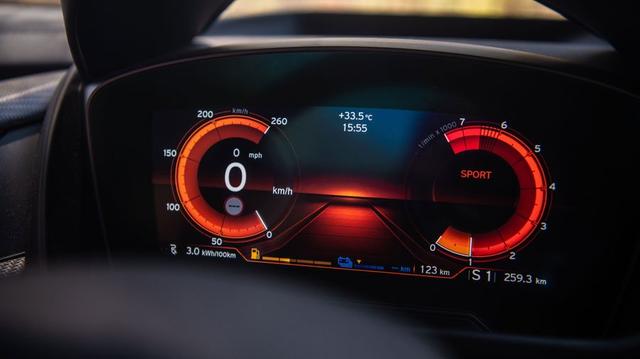 Power for a BMW i8
The i8 Roadster is powered by the combination of a three-cylinder, 1.5-litre petrol engine and an electric motor, which combined give 374 horsepower. This might not sound much in an era where 500 horsepower supercars barely raise an eyebrow but, because the i8 is so light, it makes for rapid progress. The Roadster can go from standstill to 62mph in 4.6 seconds, which is fast but not as fast as some of the more conventionally powered alternatives. This sums up the i8; it's sporty, but it's not really an outright sports car. In Sport mode it's a bit more feisty, but in normal mode it's fairly benign. What makes it unique is its hybrid powertrain, meaning it can do around 30 miles of zero-emission, fully electric driving. You can switch between the car's modes using a switch on the centre console, and plug the car into a charger or normal wall socket to bring the battery up to full charge.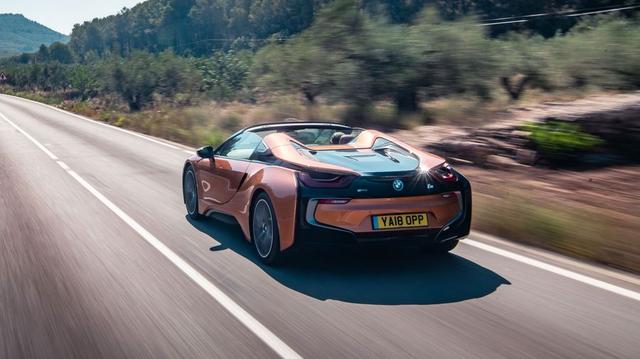 BMW i8 Coupe (2018 - ) review
Read about the BMW i8, an innovative and boldly styled plug-in hybrid supercar combining petrol and electric power to stunning effect