Skoda Octavia Hatchback
New from £21,055 / £340 p/m
Overview
Petrol, diesel or hybrid options
Is the Skoda Octavia Hatchback a good car?
Read our expert review

Words by: Dan Trent
"Once a mainstay of both the fleet and family car market, large hatchbacks like the Skoda Octavia have been rather left behind by more fashionable crossovers and SUVs. Saying that, they still make a lot of sense for people who rack up a lot of miles and need room to carry people and luggage efficiently and in comfort. We like the Octavia's affordable, no-nonsense vibe, it's got tons of space inside and with petrols, diesels, plug-in hybrids and an entire range of stylish vRS performance versions there's one to suit all tastes."
Read the review by category
Running costs for a SKODA Octavia
Skodas have always looked like good value and for the price of a mid-sized hatchback like a VW Golf or a Focus the Octavia seemingly offers the roominess of a car from a class above, so it feels like you're getting a lot for your money. It's worth bearing in mind, though, that to hit those attractive price points Skoda does put a lot of the kit you want on the options list, and you may find that bottom line price increasing when you add the features you really need. In terms of running costs the Octavia meanwhile offers an an engine to suit all requirements and budgets. The petrol versions are cheapest to buy and pretty good on fuel, the diesels are great for those who need a long-distance car while the plug-in hybrid options – while more expensive – deliver huge tax savings for company drivers.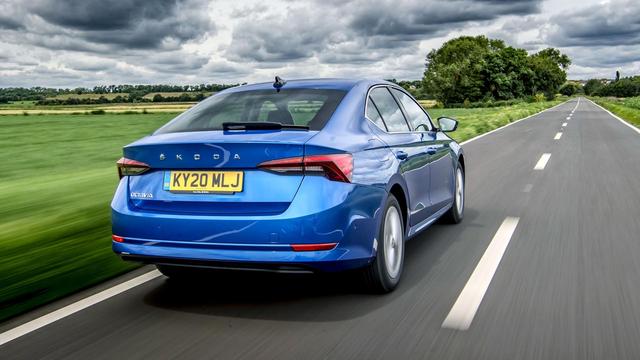 Reliability of a SKODA Octavia
The Octavia shares its foundations, engines and electronics with various models across the Volkswagen group, including Audi, Seat and Cupra, and these pooled resources hopefully count in its favour, though much of the kit is new and it's too early to say if there are any known issues. Historically Skoda has a decent reputation for reliability, though, and the Octavia's long-standing popularity with everyone from emergency services to taxi firms is indicative of its tough, no-nonsense image. If you want the reassurance of extended cover the standard three-year warranty can be increased to four or five years at extra cost at the point of purchase, too.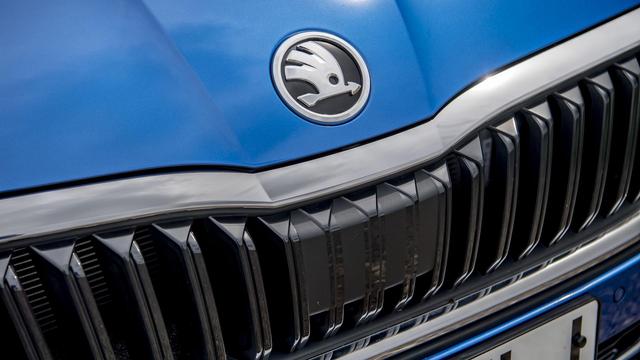 Safety for a SKODA Octavia
Automated emergency braking, rear parking sensors and cruise control with a speed limiter function are among the standard features but you have to pay extra for the blind spot alerts, lane-keeping interventions and other functions (most combined into the Travel Assist package) many people would consider essential in this day and age. And if you want a rear-view parking camera you can only have it as part of a bundle with LED headlights and 'dynamic' indicators. In fairness we found the interventions of the safety systems like lane-keeping and automatic cruise control pretty intrusive in regular driving and took to turning them off, though it's a pain they reset each time you restart the car so you have to go through the process each time you set off.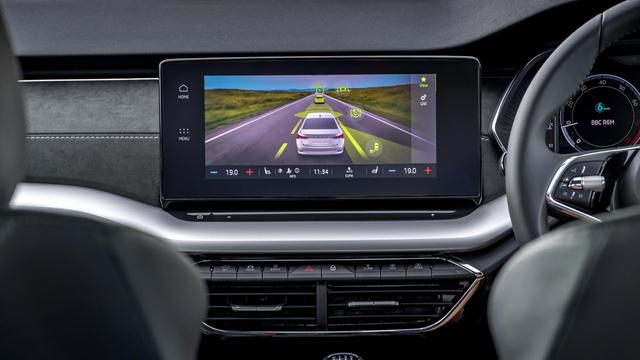 How comfortable is the SKODA Octavia
Taller cars like crossovers and SUVs may be popular but hatchbacks like the Octavia often feel more comfortable on the road thanks to their more favourable weight distribution and fact they can run softer suspension without feeling wallowy. Sensibly, Skoda has played to its strengths here, standard versions of the Octavia prioritising ride comfort and the smaller wheels of the SE L version we tried doing a great job of isolating the bumps. You can also option in adjustable dampers you can tweak via the driver modes on the touch-screen – an attractive option on the more stiffly sprung vRS models but probably overkill on the standard ones. Everyone in the Octavia gets a good deal in terms of space and the seats are supportive with the front ones having plenty of adjustment. Luggage space is another huge tick in the Octavia's favour and the boot is absolutely massive, meaning it will swallow bags, shopping, pushchairs or whatever else you need to carry with ease. The hatch is very big and heavy to close though, so smaller drivers who find it a stretch may want to consider the optional powered tailgate. Another thing to be aware of is that the 'iV' branded hybrid versions lose quite a bit of boot space to the batteries, so if this is a priority you'll want to stick to the regular petrol or diesel models.
Features of the SKODA Octavia
For all Skoda's value brand positioning the latest Octavia comes with an impressive amount of standard technology, including a 10-inch touch-screen at the centre of the dash through which you control pretty much everything from infotainment to heating and ventilation. The functionality is reduced on the entry level SE but you can always run your phone apps, with wireless CarPlay and Android Auto as standard. Tech fans will like the interface but it can be a fiddle to use, with simple actions like adjusting the fan buried behind layers of menus while the touch sensitive volume slider is exactly where you'd rest your hand to steady your inputs, meaning you often end up muting or inadvertently going to full blast on your music by accident. Beyond that it's worth noting a lot of the kit you want for the Octavia is buried in a rather complicated options structure, which demands certain combinations of engine or trim level to 'unlock' particular features and a forensic study of the pricelist before you commit. If you can stretch to it the mid-level SE L is a safer bet than the rather basic feeling SE trim, on the basis it includes many of the desirable features as standard, or at least opens them up as options.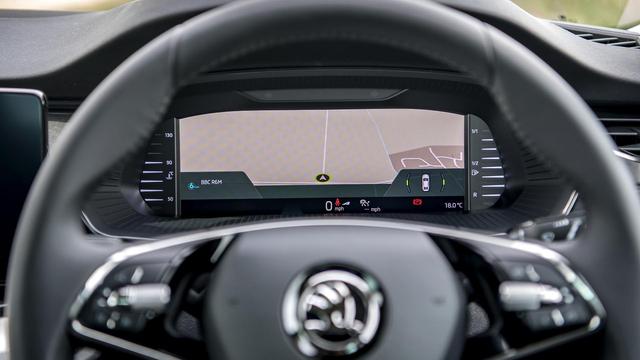 Power for a SKODA Octavia
With the option of downsized, tax-friendly petrol and diesels, front- or all-wheel drive, manual or automatic gearboxes and even a plug-in hybrid there's an Octavia to suit all tastes, budgets and requirements. This range of choice even extends to the high-performance vRS models, too. You can go smaller but we tried the mid-level 1.5-litre 150 horsepower petrol with the manual gearbox and if hardly what you'd call fast it does a respectable job in a car of this size and proved very refined and economical too. Most engines are also available with the smooth-shifting DSG-branded automatic gearbox too, which will make for a very comfortable combination if you spend a lot of time at the wheel. The plug-in hybrids will be of great interest to fleet drivers in particular, and is available in 204 horsepower and more powerful 245 horsepower vRS trim. We tried the latter and the electric motor is perfectly powerful enough to cruise around in for the 30 or so miles it will give you on battery power alone, the petrol engine there for extra bursts of power when you need it and option of filling up from the pump rather than the range anxiety of a pure EV. It's expensive to buy but you'll quickly make it back on running costs, especially if Benefit In Kind is a consideration.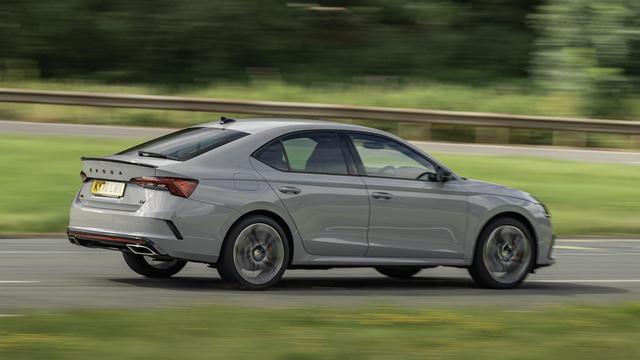 Lease deals
These deals are based on terms of 8,000 miles, for a 36 month lease with a 6 months initial payment.
Standard equipment
Expect the following equipment on your Skoda Octavia Hatchback. This may vary between trim levels.
Other vehicles in the Octavia family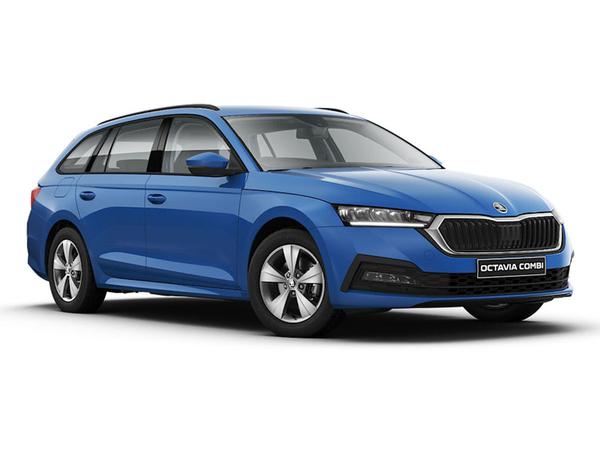 Octavia Estate
Brilliantly practical

Engines to suit all needs

Great value for money
Related articles and reviews