Mercedes-Benz EQE
New from £68,810
How long will it take to charge?
Results based on 96.00kWh Mercedes-Benz EQE battery
0

For a part charge (up to 0 miles)

0

For an 0% charge 0
You can charge this vehicle in 35 minutes at its fastest charging speed of 175 kW
* We have used data from the manufacturer to estimate these charging times, they are only a guide. Charging times for some speeds may not have been provided.
Is the Mercedes-Benz EQE Saloon a good car?
Read our expert review

Words by: Dan Trent
"There is an SUV version coming as well but, for starters, Mercedes is pinning its electric reinvention on the more traditional saloon-derived EQS and this, the EQE. While it shares much of the same technology and a similar, aerodynamically honed shape the EQE is a chunk shorter and – all things relative – a little more affordable, though the starting price will likely still make you wince. Especially compared with the impressive Hyundai Ioniq 6, which shares a similarly sleek, aero-honed four-door profile. Against this and other rivals like the Tesla Model S you feel you're getting what you pay for in terms of premium quality, though, while the Mercedes offers a more chilled out vibe than the performance-oriented alternatives like the Audi E-Tron GT or Porsche Taycan."
Read the review by category
Running costs for a Mercedes-Benz EQE
While electric propulsion may be new Mercedes is very much reverting to its premium traditions, and that's reflected in the EQE's asking price. That said it looks relatively good value against its EQE SUV relation or the bigger and even more luxurious EQS. The pricing is also pretty transparent, with logical £5,000 steps between the first three trim levels before a big jump to the significantly more powerful AMG version. In terms of wider costs you may be able to offset some of that asking price if you're able to buy through work, either with a electric car salary sacrifice scheme or as a company car, the latter also bringing with it the familiar (and welcome) savings in Benefit In Kind over a petrol, diesel or hybrid equivalent. On the basis most EQE buyers will likely have a driveway or off-street parking for a home charging point your running costs will also be a lot cheaper if you're smart about when you plug in, Mercedes partnering with Pod Point and BP Pulse for home charger installations</a >and offering three levels of app-powered charging subscriptions to reduce faff and costs at otherwise expensive public charging networks like Ionity. You'll only need this if you regularly travel longer distances, but every little helps.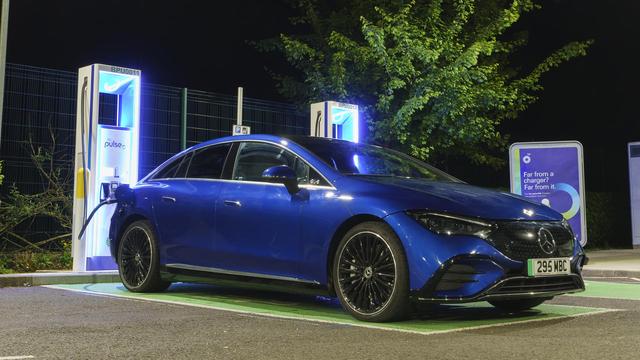 Reliability of a Mercedes-Benz EQE
Like many manufacturers Mercedes is basing its new generation of electric cars on the same shared foundations for economies of scale, so the EQE is similar underneath to the EQS and their respective SUV equivalents. It's early days yet for judging how reliable this new technology is, and like many premium manufacturers, Mercedes doesn't always score too well on reliability tables due to the cost of repairs when they are required. For now we'll have to live in hope Mercedes' move upmarket is reflected in the quality of its cars, the three-year unlimited mileage warranty nothing to write home about even if the battery is covered separately for 10 years or 155,000 miles.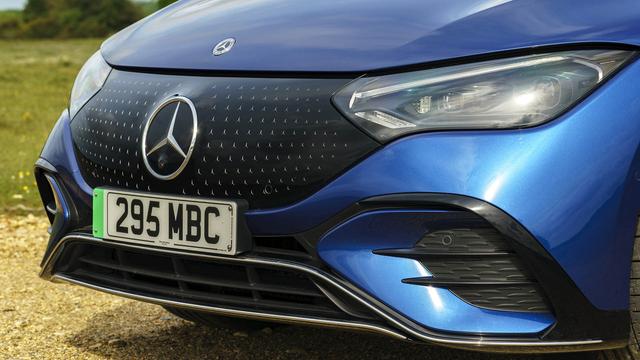 Safety for a Mercedes-Benz EQE
Mercedes is justly proud of its safety tech, with a record of innovation stretching back decades and leading role introducing everything from crumple zones to anti-lock brakes. That continues into the electric age and the EQS bristles with sensors and driver assistance technologies to warn you of impending danger or even steer you round it. You do need to go up one trim level to get the full benefits of the Driver Assistance Package and its automated cruise control, steering tweaks to keep you in lane and warnings of unseen hazards in your blind spot. Really these should be standard but budget for that trim upgrade if these things matter to you. Top models get the 'Plus' grade of Driver Assistance with much more in the way of automated intervention, so if you like your tech you'll have to dig <i>even deeper</i> into your pocket.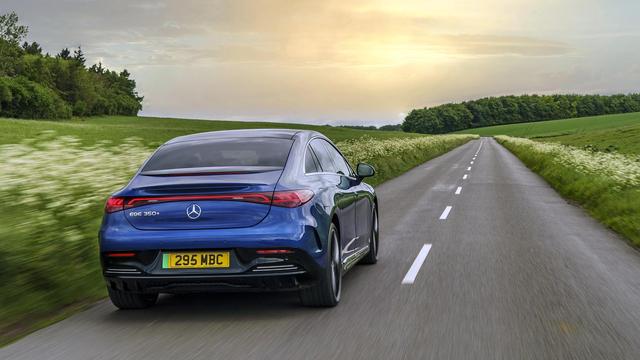 How comfortable is the Mercedes-Benz EQE
Although it's quite a bit shorter than the EQS the EQE still puts a lot of space between its front and rear wheels to create lots of room in the cabin. In addition to the fabulous sense of quality there is also some thoughtful design, like slim front seats to give those in the rear improved forward visibility (good for staving off car sickness) and a flat floor so even the centre position on the rear bench is viable, even if it's not as comfy as the outer two. The low roofline, narrow boot and relatively tight access to it aren't the most practical, though, and if you want a more family-friendly electric Mercedes the EQE SUV is probably a better bet. The saloon format does have its advantages though, the fact you're closer to the ground contributing to the sense of gliding over the road surface without the slightest intrusion of wind noise, shudders over bumps or pitching or rolling in the corners. True, we were spoiled somewhat by being in the top of the range model with air suspension that self-adjusts according to speed, load and other parameters and after trying that we'd gladly pay the extra for it, given how beautifully it complements the silence of the electric drive. While not as extreme as the similar system on the EQS this also adds a version of the rear-wheel steering for the win-win of improved stability at higher speeds and better manoeuvrability at lower ones.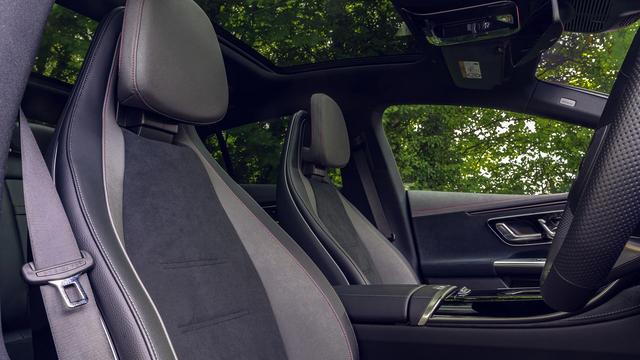 Features of the Mercedes-Benz EQE
Cost is relative but you have to factor in the EQE is, all things considered, the entry to this new Mercedes family of luxury electric cars, so doesn't get all the toys of the fancier ones like the EQE SUV and EQS. So, you have to balance whether it's better to get the cheapest model of an expensive car like this, or make your money go further with the absolute top of the range of a cheaper rival, like the Hyundai Ioniq 6. One symbol of this subtle positioning is that the signature 'Hyperscreen' full-width infotainment display is only available as an expensive option, and even then only on the absolute top of the range AMG models. Not to say the lush graphics of the standard digital instruments and central screen feel cheap – far from it. Just that Mercedes is being canny about how much of that exclusivity is permitted to trickle down the range to cars like the EQE. Overall, though, this still feels like a very, very luxurious car and Mercedes is arguably top of the premium tree right now with its arch combination of traditional opulence and modernist tech. You'll need to go up a trim level or two to really get a sense of it. But in for a penny…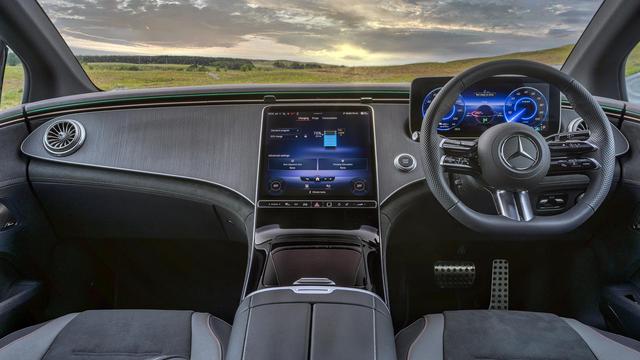 Power for a Mercedes-Benz EQE
While many rivals go all out for telephone number power outputs and supercar humbling acceleration figures we rather like Mercedes' more mature approach to performance. True, if you want all that you can have it on the full AMG EQE 53 version. But the 245 horsepower of the EQE 300 and 292 horsepower of the EQE 350 we tried feel like plenty, the latter wafting us along without any sense of wanting more. Mercedes pairs this with a bigger than average battery, meaning every EQE is capable of well over 300 miles on a full charge with some models officially claiming closer to 400. It's worth noting this drops considerably with the bigger wheel options, so bear that in mind when choosing your model and whether this matters to the type of driving you regularly do. For some reason Mercedes uses a non-standard measure of efficiency (most manufacturers use miles covered for every kWh of charge, or the 'metric' system of kWh per 100km) so it was hard to figure out exactly how good the EQE was with its power, and whether those range claims stand up. Nor did we have long enough with the car to make a meaningful assessment, though by the figures we did get we'd say the range claims look very ambitious.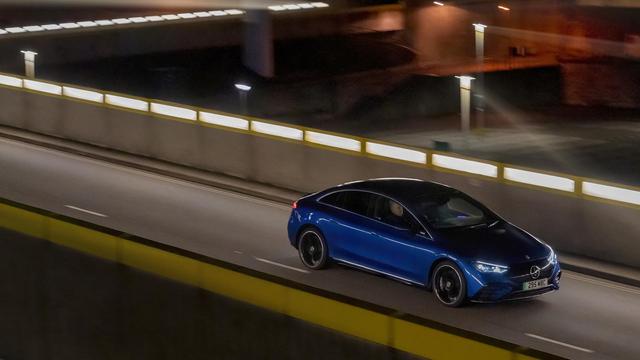 Standard equipment
Expect the following equipment on your Mercedes-Benz EQE Saloon. This may vary between trim levels.
Other vehicles in the EQE family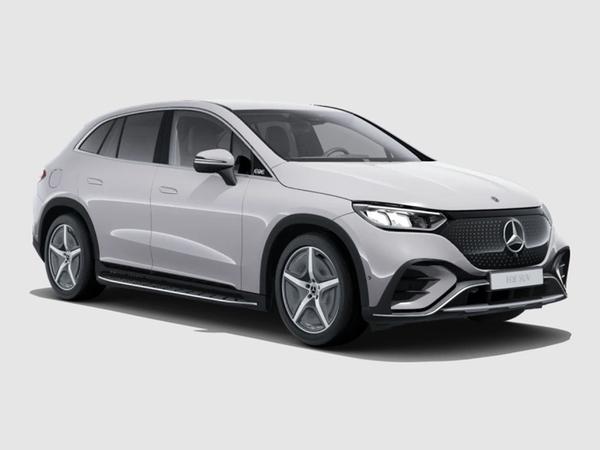 EQE SUV
More family friendly space

Fashionable SUV stance

Slick tech
Related articles and reviews