Advice
Should I buy a car with outstanding finance? 2021 update
With more and more cars being bought on finance, it's possible the car you're looking to buy might have finance owing on it. Here's what you can do in that situation.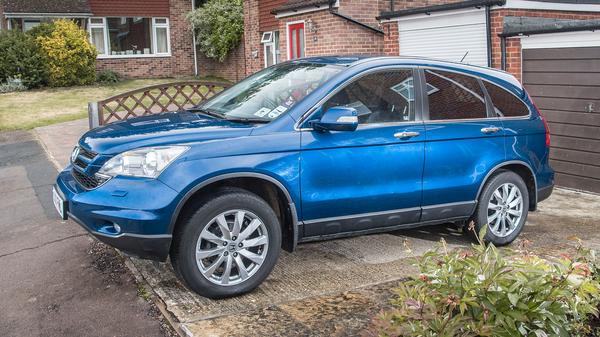 What is outstanding finance?
Outstanding finance is the amount of money still owed on a vehicle being purchased in instalments (usually through PCP or HP contracts).
Until all outstanding finance is paid off, the vehicle's 'owner' is the finance company. The person paying for it is called the vehicle's 'keeper'. It is illegal for the vehicle's keeper to knowingly sell the car without the owner's permission. The keeper must pay off their contract and become the vehicle's owner before they can sell it.
Can I buy a car with outstanding finance?
If finance payments are owed on a car, the car belongs to the finance company.
If you become the 'owner' of that car, even if you bought it in good faith, you'll inherit any debt, and it'll be your responsibility to settle the debt. If you have already handed over money for the car, you may well have to resort to court action, and that could cost a significant sum. That's why it's important to get evidence that the finance has been paid off before you buy the vehicle. If you're unable to get this from the seller, a
full vehicle check
will give you the details of the finance company so you can contact them to confirm it's been paid off. If you're buying a vehicle from a dealership, outstanding finance agreements are often settled at the point of sale. This is quite common, but you should discuss it with them before you hand over any money and get written confirmation that they'll pay off the outstanding amount.
Can I sell a car with outstanding finance?
No, it's illegal to knowingly sell a car with outstanding finance and not inform the buyer of the situation.
If you need to sell the vehicle before you've finished paying it off, discuss your options with the finance company. Under the 'Rule of Halves', you may voluntarily terminate a Hire Purchase or PCP finance agreement if you have paid at least half of the full amount owed to the lender. You would then be able to return the vehicle to the provider and would no longer be liable. There are conditions you need to comply with in order to do this - for example the car must be in 'reasonable' condition - so please ensure you know the requirements before undertaking a voluntary termination. If you are struggling to make payments for your car finance you may wish to seek independent guidance from an organisation such as the Money Advice Service.
How to check if a car has outstanding finance
You can check a car's full history, and check how much finance is left on a car, by doing a vehicle check.
Auto Trader's
full vehicle check
will show you if a car has outstanding finance, along with many other checks including whether the vehicle has ever been written-off or stolen, the number of previous owners, recorded mileage, and other details about the car. Not all vehicle checks will reveal any outstanding finance, so make sure this is included before you sign up. When you ask about a car that's for sale, you may find some buyers show you a history check they have performed. However, it's possible to fake a check, so we strongly advise you do your own.
When should I check if a car has outstanding finance?
Get your vehicle check before you commit to the sale. Once you've bought the car, the outstanding finance becomes your problem.
The vehicle check will tell you if there is any outstanding finance on the car, and the name of the finance company who owns the car.
If a car fails its finance check
If you find out there's finance owed on the car, ask the seller to settle their debt with the finance company and provide you with adequate proof, such as a clearance letter. Ultimately, they can only sell the car when it's theirs to sell.
Does Auto Trader check for outstanding finance?
We run a five-point basic vehicle check on all vehicles advertised on our website. This checks if a car has been stolen, scrapped, written-off, imported or exported. We won't advertise a car if a check reveals it's been stolen, scrapped or recorded as Category A or B write-off.
As well as our five basic checks, some sellers have purchased our full vehicle check on the cars they're advertising - which includes checks for outstanding finance. This means you can see a summary of a car's history without having to buy a full vehicle check report. The only difference is you won't have a data guarantee of up to £30,000 should any information be incorrect. Data can always change so we strongly advise you to perform your own vehicle check with data guarantee for added peace of mind.
Learn more about vehicle checks
.