News
Volvo performance brand Polestar unveils first car
Volvo's performance brand, Polestar, brings out a performance hybrid car, and sets its sights on the future as a Tesla rival.
Polestar is Volvo's performance brand
It will become independent electric performance company
It has announced its first three models
Polestar – Volvo's performance brand – has announced today that it will become a standalone company producing high-performance electric cars.
The news comes as the company reveals details about its first three models. First to arrive is the Polestar 1, which will start production in mid-2019. It will be a high-performance hybrid car, and be able to travel up to 93 miles on electric power alone. Currently, that's the longest full-electric range of any hybrid car, and may mean some drivers never need to use the car's engine. It will also be fitted with a two-litre, four-cylinder petrol Volvo Drive-E engine, which powers the front wheels, and gives a total power output of 600PS and 1,000Nm of torque. In electric, or 'Pure', mode, the double electric motor system drives both rear wheels, and produces 218PS.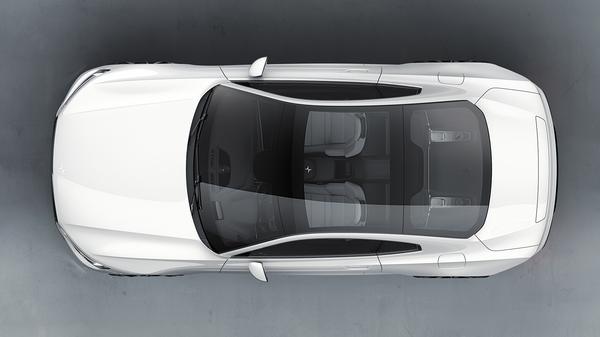 The Polestar 1 is a two-door, four-seat 'Grand Tourer' coupe. It's 4.5m long (shorter than the 5.15m-long Volvo S90). So Polestar has taken 320mm from the wheelbase, and 200mm from the rear of the S90 – the result being a more sporty-looking car.
The 1 is based on Volvo's scalable platform architecture (as are the latest S90, V90, XC90 and XC60 models), but around 50% of the car is new and unique. The major body parts and panels of the Polestar 1 are made from carbon fibre, which is lightweight. It's also very strong, and as the weight of the upper body panels has been reduced, the car's centre of gravity is lower, meaning better handling, performance and drivability, says the company. Making sure the car is a performance model, it's been fitted with an Öhlins Continuously Controlled Electronic Suspension – the first car to be fitted with this. It's also the first time a road car has been fitted with Öhlins shock absorbers complete with a new electronic valve which constantly monitors driver inputs and road surface conditions. To top it off, Polestar 1 has a powerful braking Akebono system, and torque vectoring – so the car can vary the power to each wheel in corners, and consequently corner faster. There will be a maximum of 500 cars built a year. Polestar plans to only manufacture the car as a left-hand drive model, but it will be available to UK customers. The order books open today.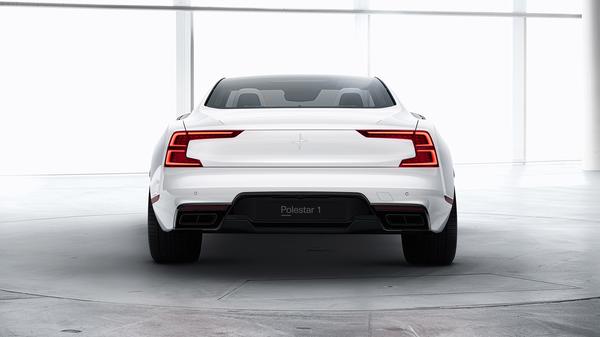 Future Polestar models – 2 and 3
At the moment, Polestar builds the S60 and V60 Polestar – 367PS performance road cars that sit above the standard Volvo products. The company also offers performance upgrades and engine software optimisations for Volvo models, but it will become a new separately-branded electric high-performance car company.
All Polestar cars released after the 1 will have a fully electric transmission, and the 2 and 3 are already being planned. Polestar 2 will start production later in 2019 and will be the first battery electric vehicle from the Volvo Car Group. It will be a mid-sized fully-electric car that will rival the Tesla Model 3, and it will be manufactured in higher numbers than the 1. Polestar 3 will be a larger SUV-style electric vehicle. It will sit between the 1 and 2 in terms of sales volume and pricing – and will go into production within four years.