News The Erin Baker Award 2021 – Peugeot e-208
Find out why the Peugeot e-208 is the 2021 winner of the Erin Baker Award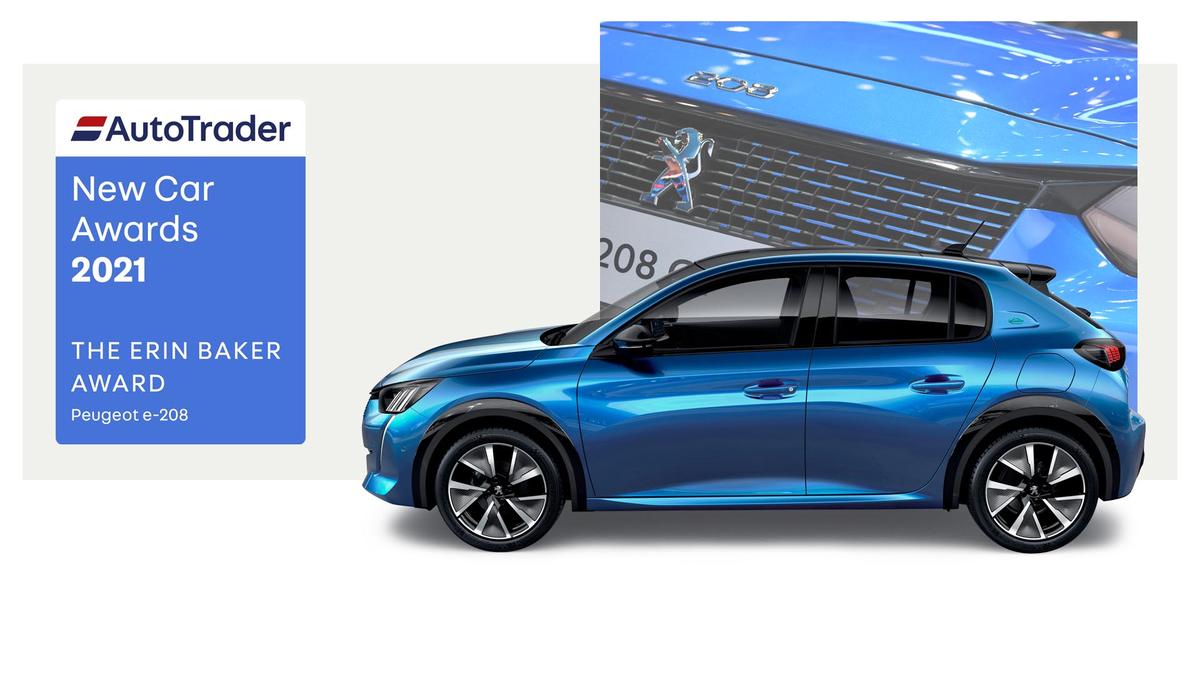 View gallery
Auto Trader Editorial Director Erin Baker is an electric car convert, so it's little surprise to find out her choice is battery powered.
"The best cars out there this year combine sustainable credentials with cool design, in a smart package," she says. "The car I've chosen as a standout success in 2021 has sporty, chunky, exterior styling and a subtle, beautiful interior. It's electric, which means low running costs, but it doesn't leave you with range anxiety thanks to a healthy range on one charge."
Erin's pick? It's the
Peugeot e-208
.
While there may be fancier looking electric superminis out there the e-208 is more than stylish enough to cut it around town, while the officially recorded range of 217 miles is plenty to get you where you need to go and significantly better than many of its direct rivals.
"I adore the innovative 3D swirling graphics behind the steering wheel," says Erin, "as well as the restrained grey fabric and dashes of colour. It's reasonably priced, with low running costs and is oh so easy to park."
Interested in buying a Peugeot 208?