News
Most expensive car number plates in UK 2021
You won't believe how much the most expensive number plate was sold for in the UK! Make a guess and see if it's in the same ballpark.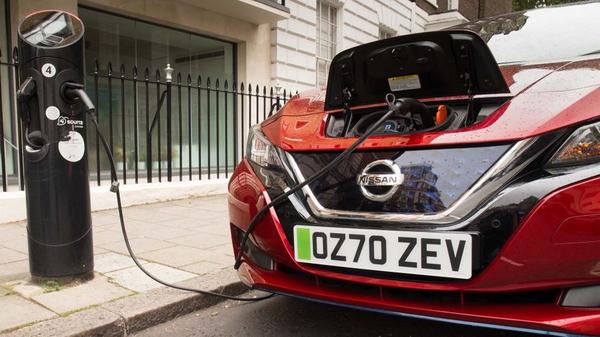 Words by: Nimisha Jain
Published on 18 February 2021 | 0 min read
Each year, as spring and autumn time approaches, the UK prepares for the changing of vehicle registration plates.
The first change of the year comes on 1st March, where car buyers will be able to register their brand-new cars and get their hands on the latest '21'-numbered plates unless of course, they go for a private, personalised plate. Related:
The UK number plate system explained
Personalised number plates are a unique combination of letters and number, that's assigned to your car. It allows you to select a set of letters and numbers of your choice to help you personalise your vehicle. Some people like to buy one that's reminiscent of their own name, their loved one's or their pet's name, or sometimes it could have funny meaning. These private number plates can be
bought online from the DVLA
or through auctions, and their price can range from just £250 to a massive six-figure sum! Don't believe us? Here's a list of the 21 priciest car number plates sold in the UK:
1. 25 0 (£518,480)
This was bought at auction by a
Ferrari
trader, who added it to his rare Ferrari 250 SWB that was previously owned by Eric Clapton. To date, this is the most expensive plate that has ever been sold by the DVLA.
2. X 1 (£502,500)
The original sale price for this was a staggering £1 million, however, someone got a 'steal', paying just half that amount in 2012.

3. G 1 (£500,000)
Placed on an
Aston Martin
this number plate was sold in 2011, making it the most expensive plate in the UK at the time.
4. RR 1 (£472,000)
Sold in 2018 to adorn a
Rolls Royce
, naturally, the plate 'RR1' was described as "one of the most special" registration plates in the world ahead of its sale at the Goodwood Revival.
5. F 1 (£440,625)
Widely recognised for the world's most popular racing sport, Formula 1, this plate is unlikely to ever leave the top ten of most expensive plates.

6. S 1 (£404,063)
This was the first-ever number plate issued in Scotland. It was bought in 2008 and placed on a Skoda, making it 10 times more expensive than the car itself!

7. 1 D (£352,411)
One Direction must be waiting with bated breath for this to go back on sale after getting snapped up in 2009 by a property developer.

8. 1 S (£340,000)
In 2010, this private reg was bought and placed on a
Rolls Royce Phantom
. It's thought to have doubled in value since.
9. M 1 (£331,500)
Multimillionaire, Mike McComb snapped this up in 2006, purportedly for his son's 6th birthday.

10. GB 1 (£325,000)
Sold in 2009, this plate sits on a Rolls Royce, embracing its British heritage. It'll be interesting to see how much it's worth post-Brexit!

Who would've thought buying a number plate could be this expensive! Here are a few more number plates that were sold at an unbelievable price:
11. D 2 (£300,096)
12. VIP 1 (£285,000)
13. 1 BM (£285,000)
14. V 1 (£275,000)
15. S 5 (£270,300)
16. GN 1 (£260,146)
17. GS 1 (£258,775)
18. 51 NGH (£254,000)
19. 1 RH (£247,952)
20. MS 1 (£235,000)
21. MG 1 (£235,000)