News
Lamborghini Urus vs 666hp Lister Stealth: Fastest SUV drag race
With Rory Reid behind the wheel of a 666hp Lister Stealth and Elvis in a Lamborghini Urus, Britain and Italy go head-to-head in a race to claim the throne for the world's fastest SUV.
In our latest drag race video, Rory Reid tests the British-made 666hp Lister Stealth against the Italian
Lamborghini Urus
. With both going 0-62 in just 3.6 seconds, will the Lister's superior power, torque and top speed win the number one spot for the best SUV? Or will Lamborghini's more powerful launch control defeat its British counterpart? We let Rory and Elvis battle it out in a drag race.
While the initial face-off might have left one of the SUVs to dust, it's given a chance to redeem itself with a rolling race. Will it be able to make a comeback, or will it lose the chance to become the number one SUV on this planet? Watch the video to find out.
Lamborghini Urus key stats
The Urus boasts a 4.0-litre, twin-turbocharged V8 with 650PS. It has a top speed of 190 mph and goes 0-62 time is 3.6 seconds. To use as an everyday car, it can be driven in Strada mode for a more casual drive but switch to Sport or Corsa mode and you get a powerful machine delivering high performance.
This SUV comes with 616 litres of space and 21-inch alloy wheels, but you can opt for wheels going up to 23 inches in size. It also offers various optional boot accessories.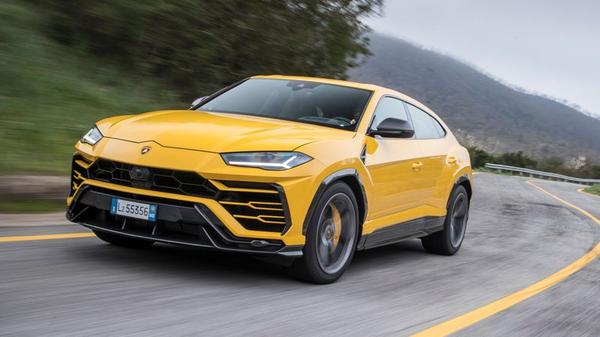 666hp Lister Stealth
The Jaguar F-Pace SVR
which rebirthed as 675PS Lister Stealth comes with a 5.0-litre, supercharged V8. This flying machine on wheels goes from 0-62 in just 3.6 seconds and weighs about 2070 Kg.
With only 100 of these in production, this Lister Stealth uses its own engine mapping system called the Lister Engine Management System. Its carefully engineered aerodynamics and upgraded chassis help produce a top speed of 195mph and it comes with a stainless-steel quad exhaust system with carbon fibre tips which roars out glass-shattering grunts. It also offers colour personalisation for its 23-inch alloy wheels which come with wider wheel arches and are exclusively made by Miami-based company Vossen, making it the only part of the car that is not U.K. made.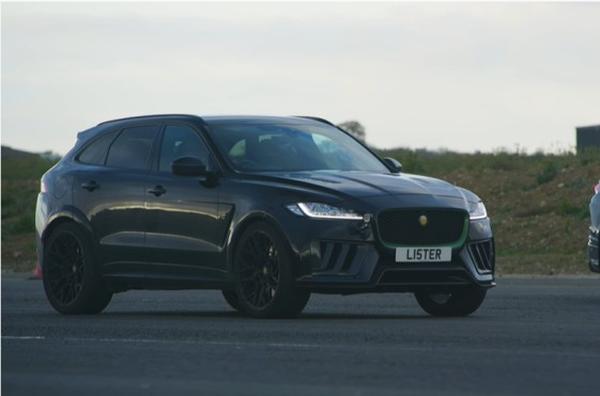 Lamborghini Urus vs 666hp Lister Stealth: Driveability
The Urus is extremely driveable, combining comfort with power to be both family-friendly and great for speeding around a track. A mode-selector called 'Anima' lets you easily switch according to your needs.
The Lister, on the other hand, focuses on delivering unrivalled power and performance with enhanced engines and cooling systems that produce a whopping 22% increase in torque over a standard SUV, redesigned carbon fibre front bumper and rear diffusers with top-quality air filtration systems and dual supercharged pulleys along with more powerful front and rear brakes.
Lamborghini Urus vs 666hp Lister Stealth: Practicality
While the Urus might look big, it's not too roomy inside, with a tapering roof making it cramped for anyone over six foot. There is however plenty of boot space for a couple of golf bags and you can choose between a four-seat configuration, which adds an extra armrest and storage area in the middle of the back seat or a five-seater.
The five-seat Lister has a fuel capacity of 82 litres and is 4,750 mm long and 1,670 mm in height which is adjustable. It comes with a 7-year warranty backed by U.K. based Warrantywise.
Lamborghini Urus vs 666hp Lister Stealth: Interiors and technology
The centre console in the Urus comes with various buttons and levers and a touchscreen infotainment system, making it look like a high-tech gadget. However, some of the materials used look cheap for Lamborghini standards. The Urus is also compatible with Apple CarPlay and Android Auto.
The Lister on the other hand promises exclusivity not just on its exteriors but for its interiors as well. The quilted seats have 'Lister' stitched on the headrest and are made from top-quality Nappa leather which is available in 36 different colours and comes with 90 different choices for stitching patterns. The personalisation can be used for anything in the cabin — from the dashboard to seatbelts — making it truly your own personal toy.