News
Is the Kia Sonet available in the UK?
Learn more about Kia's small SUV, the Sonet, and whether this Indian best-seller will hit the UK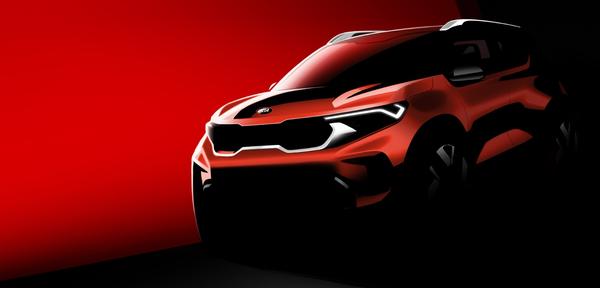 Words by: Andrew Woodhouse
Published on 6 April 2022 | 0 min read
Currently available in India, the Kia Sonet is a five-door sub-compact crossover SUV.
Companies like
Kia
and its parent group
Hyundai
operate globally, sharing platforms and parts in their cars. As local tastes, needs and legislations differ they often create cars specifically for certain markets such as China, India or the US. The Kia Sonet is one such example, as is the
larger Kia Seltos
– both of which were created for the emerging Indian market. As Indian car markets have different expectations when it comes to emissions and engines, the Sonet is not available in the UK – but there are comparable SUVs available here.
What makes the Kia Sonet stand out?
Released in 2021, the Sonet features bespoke styling inside and out – including a bolder, chunkier exterior and additions like 'heartbeat' LED daytime running lights shaped like an ECG pulse and a new take on Kia's signature grille.
Inside, the Sonet includes a Bose sound system and a 10.25-inch touchscreen infotainment system, similar to the one used in the Seltos. A seven-seater version, called the Kia Sonet 7, is also available and installs a third row of seats at the expense of boot space. If you're in the market for a seven-seat SUV, check out
our best-of list
or find
seven-seaters for sale
.
How does the Kia Sonet compare to cars available in the UK?
The Kia Sonet is built on the same Hyundai / Kia K2 platform as the Kia Seltos and many others in the range but is one of the smallest SUVs available that has been built on this platform.
The Sonet could perhaps be compared to the
Suzuki Ignis
or the
new Toyota Aygo X
. The K2 platform is built around a steel structure for improved safety, which is designed to reduce the impact of severe accidents. Other safety features included across the trim levels include electronic stability control, anti-lock braking systems, hill start assistance control, vehicle stability management systems, electronic traction control, parking sensors and braking assistance. If that's top of your mind, check out our picks for some of the
safest cars available
.