News
Is the Alcraft GT Britain's next electric car?
UK startup Alcraft is crowdfunding to build the prototype of a new, low-volume electric car that could start production in 2019.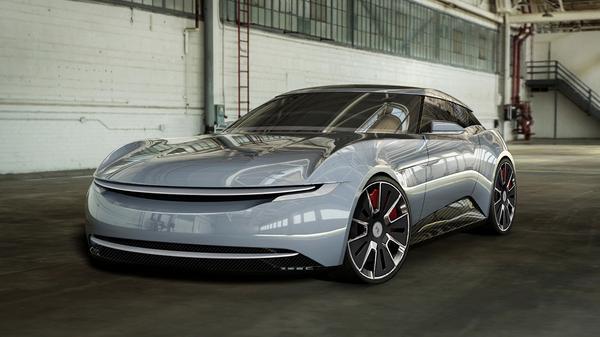 Alcraft GT is a 600PS electric car
It promises luxury, driving excitement and zero emissions
Alcraft staff include former Morgan and Toyota staff
This is the Alcraft GT, an all-new electric car from an all-new British electric car start-up company.
Scheduled for production in 2019, the shooting brake-style car is intended to be a low-volume, exclusive vehicle combining style and driving excitement with zero emissions. Alcraft promises a 300 mile range and a 500 litre boot. The design is intended to be battery powered only, but includes the option of a range extender engine, as found in cars like BMW's i3. It will feature three motors, four-wheel drive, and an expected power figures of 600PS, meaning it'll complete the 0-62mph sprint in just 3.5 seconds. The Alcraft Motor Company is based at Silverstone, home of the British Grand Prix, and is run by businessman David Alcraft with a team that includes ex-Morgan, Toyota and Society of Motor Manufacturers and Traders (SMMT) personnel. It's teamed up with Delta Motorsport, which has expertise in battery and electric drive technology. The Alcraft GT is still early in the design phases, and the company is crowdfunding to build a working prototype. You can find the crowdfunding page
here
.