News
Extra T-charge for older cars comes into force in London
The charge will have to be paid in addition to the existing Congestion charge, so drivers could be paying £21.50 a day.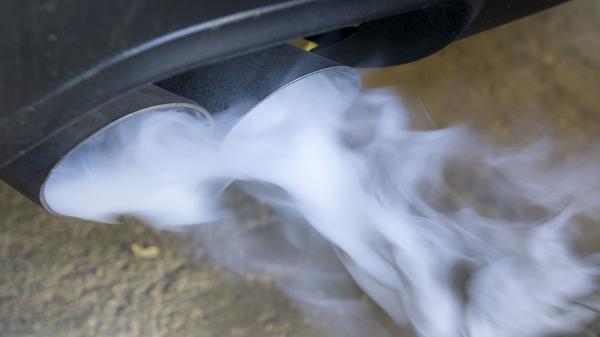 New charge for vehicles not meeting Euro 4 emissions standards
Applies at same time, in same area, as existing Congestion Charge
Flat daily fee of £10 on top of £11.50 Congestion Charge
London's new T-charge comes into force today. Some car owners may now have to pay almost twice as much to enter the city's congestion charge zone.
The new T-charge is officially known as the Emissions Surcharge. It's in addition to the existing congestion charge, and older vehicles not meeting minimum Euro emissions standards will have to pay an extra daily charge to enter the congestion charge zone. The T-charge operates from 7am to 6pm, Monday to Friday, like the congestion charge. For all vehicles that don't meet the necessary standards, there is a £10 daily charge on top of the £11.50 congestion charge.
They are paid in the same way.
Any petrol or diesel car that doesn't meet Euro 4 standards, or any motorised tricycle or quadricycle that doesn't meet Euro 3 standards will have to pay the additional charge. As a rough guide, any car built in 2005 or earlier will not meet the standards.
If you don't know whether your car qualifies, you can check the V5C registration document,
or find out here on the gov.uk website.
The new charge applies to cars, vans and minibuses, as well as several other categories. The only notable exception is motorcycles, which are not subject to the T-charge. There are some exemptions: vehicles with a historic tax class (at least 40-years-old), commercial vehicles, NHS and Ministry of Defence vehicles, as well as accredited breakdown recovery vehicles, tractors and cranes. Owners of cars that don't meet the standards can have systems fitted to meet the standards. However, this will have to be certified by the Clean Vehicle Retrofit Accreditation Service, and the government hasn't confirmed how this will work yet. According to Transport for London, the T-charge has been introduced to improve the polluted air of central London, especially the levels of nitrogen dioxide and particulates, which are bad for health.