News
Electric Giveaway: Renault Twizy winner announced
Find out who won a brand-new Renault Twizy, and how you could win new electric car this month!
Just in time for this week's heatwave, Rory Reid managed to call the winner of the summer-ready Renault Twizy – June's prize in our monthly electric car giveaway.
And in case you missed it, here's the
winner's reaction to our first prize – the Tesla Model 3
. Check back to find out who's going to win the MINI Electric, and head over to our
giveaway page
and enter our prize draw for your chance to win this month's brand-new electric car!
Keep up to date with the giveaway on social: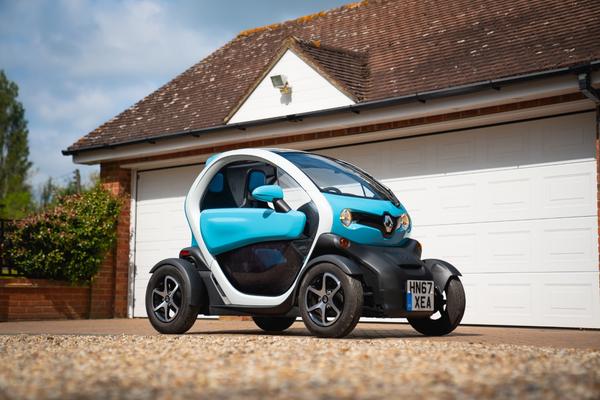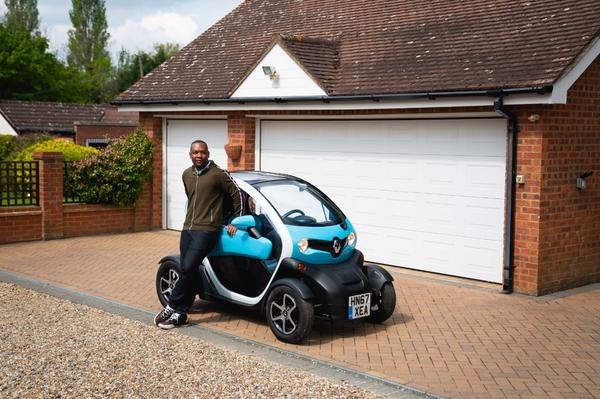 Get to know… Renault Twizy
The Renault Twizy is a zippy, head-turning, and thoroughly unique offering from Renault.
Often labelled as one of the most fun driving experiences you can have, we've heard the Twizy compared to a rollercoaster, a roller skate, and a scooter. It's quadricycle (a four-wheel motorbike) with 'scissor-gullwing' doors that open upwards. That is, if you choose doors. Yep, doors are optional (they're included in the model we're giving away). Windows are optional too. "Unique", remember? Reviews point out that cabin is airy without windows, which is probably an understatement, but we're best not looking at this like your typical car. It's better described as an experience – and an enjoyable one at that.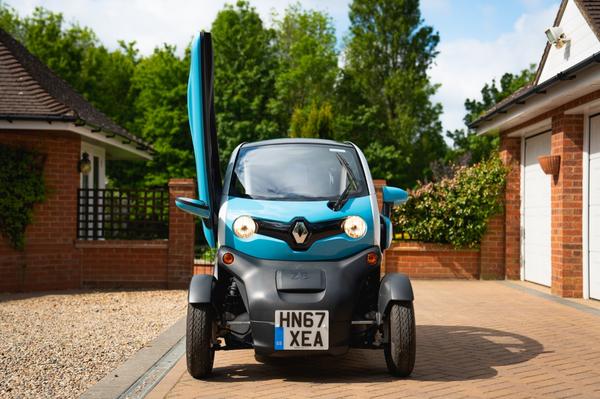 The Renault Twizy is incredibly cheap to run too. It should cost just over a quid to charge, taking about three and a half hours to full scharge from flat using a standard domestic socket.
The Twizy's regenerative braking kicks in every time you lay off the accelerator, meaning you're often gaining range even as you're powering through it. Older reviews will point to the cost of renting a battery as a negative, but batteries no longer come separately – as of 2020 they're included in the purchase price, so that's another cost saved! It's unusual to look at, sure. But it's a great zero-emissions city runabout that would make a fun second car, especially over summer.
Learn more about the Renault Twizy
.