News
Coming soon: Mercedes-AMG GT Black Series
Monstrous looking AMG GT Black Series boasts revised engine, 730 horsepower and enough aero to make Lewis Hamilton's F1 car blush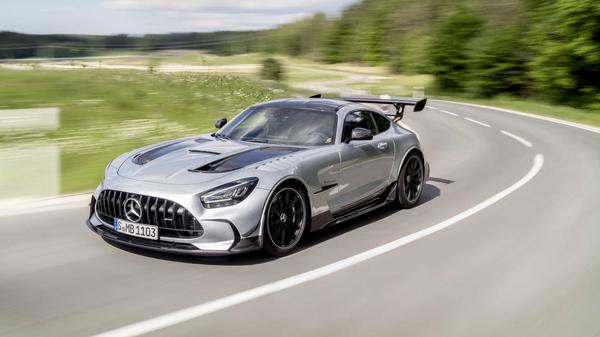 Words by: Auto Trader
Published on 15 July 2020 | 0 min read
In its standard form the
Mercedes-AMG GT
There is nothing whatsoever discreet about this version, however. The GT has already spawned more hardcore, track-influenced variants in the shape of the GT R and GT R Pro but this new Black Series is another level again, the wild bodywork and huge power increase enough to make even supercars look a little timid. In the world of AMG the Black Series cars are the rarest of the rare, the fastest of the fast and only come around once in a blue moon. While bristling with track-honed suspension, sticky tyres, big wings and uprated engines they're still luxurious and – most of all – very exclusive.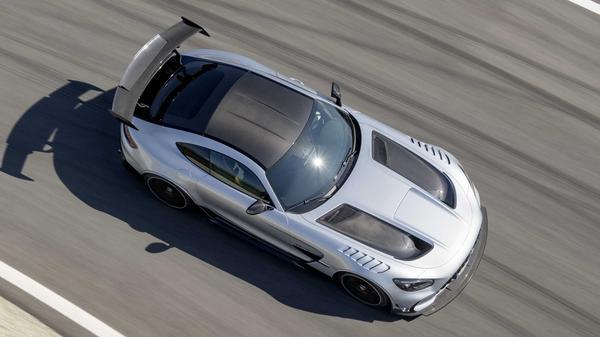 There's a whole technical essay to be written on the work that's been done to transform the GT into a true Black Series but most of them will be obvious, including that huge rear wing, the road-skimming front splitter, the carbon fibre bonnet huge heat extraction ducts and the slats on the top of the front wings. Inside there are race-style bucket seats – still leather trimmed – and an optional Track Package with harnesses and a titanium roll cage to complete the racecar vibe. Much of the bodywork and bodykit is carbon fibre, some of which you can see, some of which you can't. Suffice to say, it's as exotic as it is spectacular to look at.
The 4.0-litre, twin-turbocharged V8 engine has been heavily reworked too, power going from the already impressive 585 horsepower to an astonishing 730 horsepower. It drives the rear wheels through an uprated seven-speed automatic gearbox and special track-optimised tyres. The top speed of just over 200mph, 0-62mph in 3.2 seconds and 0-124mph (the new supercar benchmark) of less than nine seconds are impressive if not groundbreaking, the real difference in the Black Series likely to come in the way it goes round the corners, pinned to the track by that massive wing and the rest of the aero. Of course, they look pretty impressive just cruising round town too. And that, for some owners, will be enough.