Long Term Review
Mazda 3 2.2d Sport Nav long-term test review – fifth report
Web producer Rachael Hogg has been finding out what typical buyers of the Mazda 3 would usually go for.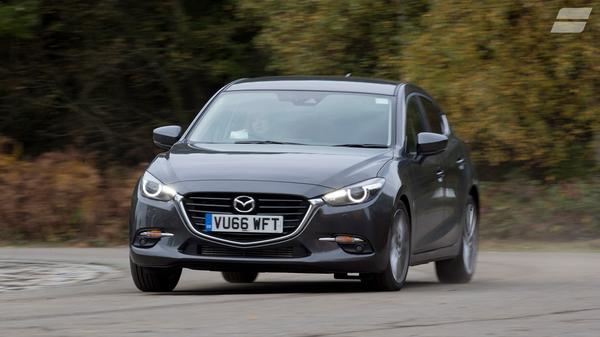 First report: November 2016
– getting to grips after picking the Sport Nav trim
Second report: December 2016
– how it drives, and a few little niggles
Third report: January 2017
– Rachael compares the Mazda 3 to one of its biggest rivals, the Ford Focus
Fourth report: February 2017
– Unexpectedly stumbling on 2017's summer anthem...
Mileage – 6,337
The time to say goodbye to my long-term Mazda 3 is drawing ever near, but there's still a bit of time left. I'm currently working on my 'long-termer goodbye' video script, and trying to ensure I'm not just waxing lyrical about it for ten minutes. Annoyingly, it doesn't look like I'll be able to get the powertrain malfunction dashboard light fixed before it goes back, as the dealer I spoke to had no drop-in appointments available until the end of the month. The car still seems to be driving absolutely as it was though, although I would have liked to have seen what caused it. Powertrain malfunction dashboard light aside, I did speak to both Mazda and a car dealer to see what typical buyers of the 3 would usually plump for in terms of spec, engine, colour etc. It turns out I haven't gone too off the most popular spec. Across all engines the top-of-the-range Sport Nav trim – which this car has – is the most popular choice.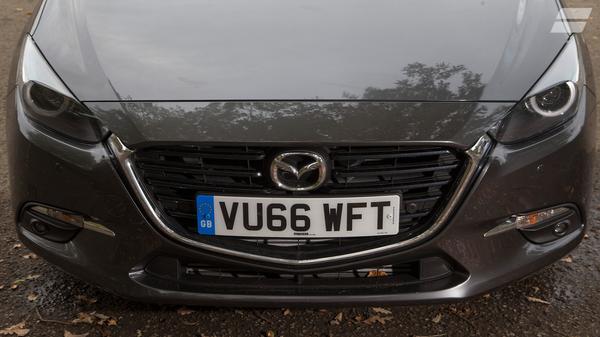 The most popular engine is the 2.0-litre petrol with 118 bhp, and the most popular colour across all models is Soul Red, which I can understand. Only Arctic White won't cost you extra, but the dealer I spoke to said they hardly sell any in this colour. This may be surprising, as data from the Society of Motor Manufacturers and Traders (SMMT) shows that white is the most popular new car colour for the fourth consecutive year, with 20.51% of all new cars registered in 2016.
However, black and grey are up next, with 20.16% and 17.29% respectively, so it looks like I finish in third place… Colour wise, there's really nothing too OTT available on the Mazda 3. My Machine Grey is one of the more sombre shades, and costs £670, then there's the brighter Soul Red, or Eternal Blue Mica, but that's about as crazy as it gets.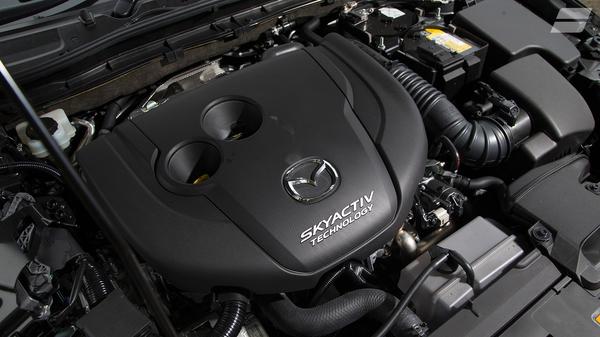 Although the 2.0-litre petrol engine is the most popular, I'd still plump for the range-topping diesel engine. I've got around 550 miles to a tank, which costs £45-50 to fill, so it's not expensive to run either. And so far, I've averaged about 52mpg.
While there's a decent amount of kit on the base-level SE trim, I'd at least upgrade to SE-L Nav trim. However, my top-of-the-range Sport Nav trim is the most popular across the Mazda range, and does come with pretty much everything you could want… You could be tempted. For now, I'd best get back to working on that script…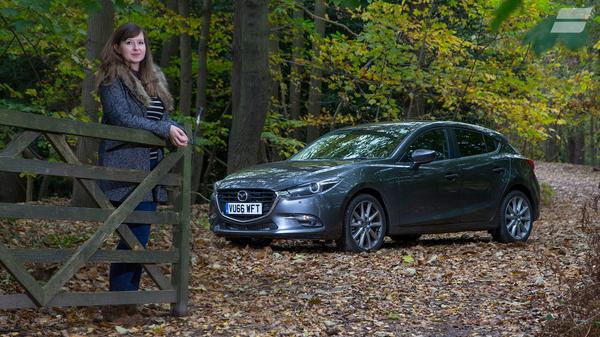 Key specs:
Model: Mazda3 2.2d Sport Nav
List price: £22,995
Price as tested: £24,665
Engine/gearbox: 2.2-litre, four-cylinder SkyActiv diesel
Power: 148bhp
Torque: 280 lb/ft
Top speed: 130mph
0-62mph: 8.1 seconds
Economy: 68.9mpg
CO2/BIK tax liability: 107g/km/21%
Boot space: 364 litres
Optional equipment:
An exhaustive list of everything fitted to our long-termer, and the price of each item:
Machine Grey metallic paint: £670 Black leather interior: £1,000