Long Term Review
Living with a Vauxhall Mokka-e (Month 1)
Nothing nails the current motoring zeitgeist like an all-electric compact SUV so we're trying Vauxhall's Mokka-e for six months to see how it lives up to the promise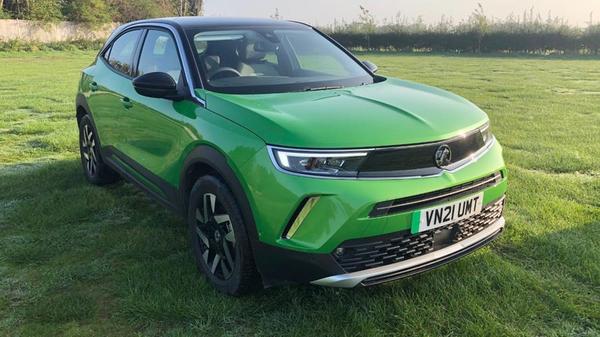 The Mokka-e is an all-electric small SUV which joins the impressive
Corsa-e
in Vauxhall's freshly designed electric range. You can buy regular
petrol or diesel versions
but we'd strongly recommend going electric with this car - it is the spritely, composed, fun version with zero tailpipe emissions. What's it like to live with, though? Time to find out.
Skip to:
Month 1 – A real green machine
What is it?
Model: Vauxhall Mokka-e
Spec level: Elite Nav Premium
Options fitted: Premium metallic paint, Intellilux Matrix LED headlights with forward lighting
Cost as tested: £33,430 (after £2,500 Government grant)
We like
Good range for small car
Cheap to run
Easy to park
We don't like
Sat-nav
Hard ride
Kids embarrassed by colour (I'm not)
Month 1 – A real green machine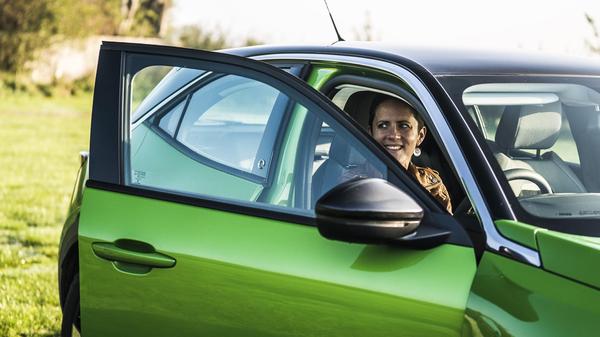 Mileage: 620
What a great looking car the Mokka-e is. Vauxhall has clearly taken the chance offered by electrification to present a fresh, bold face for the brand and it works – a big glossy black front end, thin, horizontal LED lights, lots of gleaming silver framing, contoured bodywork and, of course, the frog-green bodywork which I adore but the kids are mortified by - the eldest is a teenager so anything that makes him stand out is to be detested. Inside, the seats show what can be achieved with fabric, and look far more contemporary and smart than any leather would. Greys and blacks are stitched together and the effect is urban and modern. I've been looking forward to driving the Mokka-e since my esteemed colleague at Trader Towers, Dan Trent, gave it a glowing review. And he's a bloke, a former editor of PistonHeads and, accordingly, tends to favour sportier cars with internal combustion engines over small electric SUVs. If even he could be won over the Mokka it must be good. Turns out he's right! In the first week I've had it, it feels composed, handles tightly, drives precisely and, of course, is quiet. It's good for about 200 miles (the official max range is 211 but it tells me I've got 199 on a full charge), which is enough for most daily driving, but won't be enough for those regularly doing decent motorway mileages. So far I've only driven it on the school run and round town. It has
regenerative braking
which is satisfying, so long as you remember to press the 'B' button by the drive selector when you set off. A shame it doesn't default to this setting when you start the car really, because who doesn't want to use regenerative braking on every journey to recover energy you'd usually 'lose' when slowing down? Above all else, it's the small size of the Mokka-e that makes it so stress-free during the week. I've nipped into countless on-street parking spaces in town that other drivers in SUVs have had to eschew. Our Mokka-e has parking sensors and a rear parking camera which is lovely but not a necessity - the car has great visibility and a raised ride height so parking's a doddle either way. We'll report back in greater detail on
charging
and range next month; so far, we've only charged it overnight at home our PodPoint
domestic charging
unit due to all the short runs we've done. Oh, and remind me to tell you about the shark next month, too.
Back to top