Long Term Review
Living with a… Renault Clio E-Tech Hybrid (Final report)
Does hybrid power really make sense in a small supermini? We've got six months with Renault's new Clio E-Tech Hybrid to find out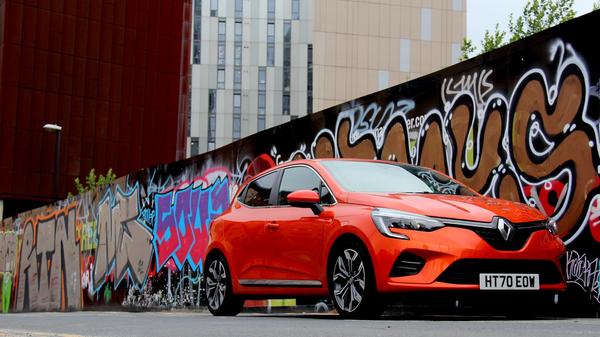 Hybridisation is prevalent in cars of all types but presents a challenge for superminis like the Clio. So-called 'mild hybrid' systems increase the scope of the start-stop system, are relatively cheap to integrate and are fast becoming standard across the board but 'full hybrids' are a hard sell both technically and financially at this level.
Click here
if you need a refresher on how mild, full and plug-in hybrids differ… Thus far Toyota is one of the only brands to offer a full hybrid supermini but this new
'E-Tech'
branded Clio is Renault's attempt to gatecrash the party. Like
the Yaris
it can run on the battery alone around town, though you can't charge it from a lead, it can't cover meaningful distances on electric power and it doesn't score the tax breaks of plug-ins. Caught between the affordability of mild hybrids and the increasing viability of pure electric vehicles is a hybrid Clio actually the worst of both worlds or a bridge between the two? We've got six months with one to find out.
Skip to:
Month 1 - Bonjour
Month 2 – Believe the hybrid hype?
Month 3 – Why the Clio is a classic French small car
Month 4 – A small car built for big miles
Month 5 – How Lego inspired Renault's hybrid tech
Month 6 – Au revoir
What is it?
Model: Renault Clio
Version: E-Tech Hybrid
Spec level: S Edition
Options fitted: Metallic Renault I.D. paint (£660)
Cost as tested: £22,655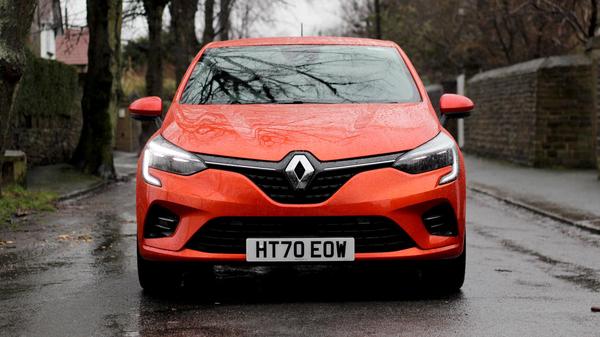 We like
Small car size, big car feel
Quality interior
Doesn't need plugging in
We don't like
Not cheap
Soft seats
Would an EV be better?
Mileage: 0 (total for loan period)
Fuel consumption: TBC (calculated) I love hot hatches and have owned (and loved) fast Clios in the past, meaning those who know my Renault Sport fanboy credentials will be sniggering to see me in a hybrid. Have I grown up and got sensible? Based on my giddy enjoyment of the
Megane R.S.
I swapped out of seemingly not, but I'm intrigued by this car and want to see if it adds up over an extended test. Given its huge experience of selling electric cars with
the Zoe
you have to wonder at the motivation for Renault to build a
hybrid
version of the Clio. Sure, the mid-60s official mpg compares well with the mid-50s of the diesel versions and high 40s of the petrol ones and it's more powerful than both. The 99g/km CO2 emissions are also commendable but none of these numbers really score you the huge benefits in VED or Benefit In Kind of a plug-in hybrid. Marginal gains in fuel and emissions are likely to be of less interest to buyers than the fact the hybrid costs quite a bit more than equivalent
petrol or diesel
versions, this being a very price sensitive sector of the market. With the same trim the hybrid can cost as much as £1,950 more than a basic petrol version, though the gap narrows as you go up the range. The Clio is also priced on a par with its nearest hybrid supermini rival, the
Toyota Yaris
, and scores equivalent official figures on fuel and emissions. The cheapest Zoe and your first rung on Renault's pure electric ladder is another £5,000 away (even after the government grant) and for younger supermini buyers less likely to live somewhere they can install a home charging point this may be the ideal way to embrace the electrified dream. Enough number crunching though – what's the Clio like? I went for S Edition trim, which is well-equipped as standard and leaves £660 Valencia Orange paint as my only cost option. It does a great job of brightening a dull winter's day so I'll consider it worth every penny at this time of year. I've got an alphabet soup of driver-assisting acronyms to keep me on the straight and narrow and the £1,000 step up from the Iconic trim buys me automatic air-con, electric windows in the back, auto headlights/wipers, a rear-view camera and parking sensors, height-adjustable driver's seat, fancier upholstery and a nifty two-tone dash. Most importantly it also gets me an imposing 9.3-inch touch-screen to operate the infotainment and other systems. This looks worth the money on its own and – in isolation – would have me choosing the Clio over the Yaris, whose nav looks about as sophisticated as an old TomTom in comparison. Across the board in fit, finish and general squishiness of trim materials the Clio feels literally a class above any other equivalent supermini I've been in of late so, before even turning a wheel, I'm impressed. Time to see if these favourable first impressions are maintained once I start putting in some miles.
Back to top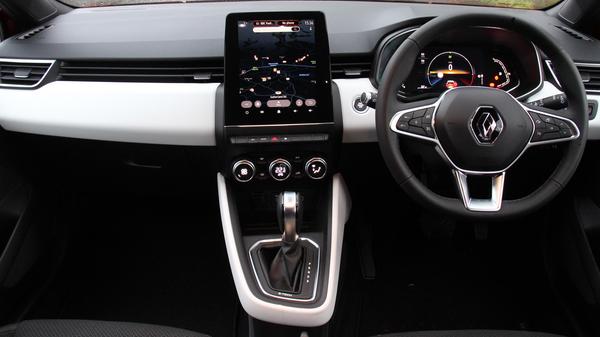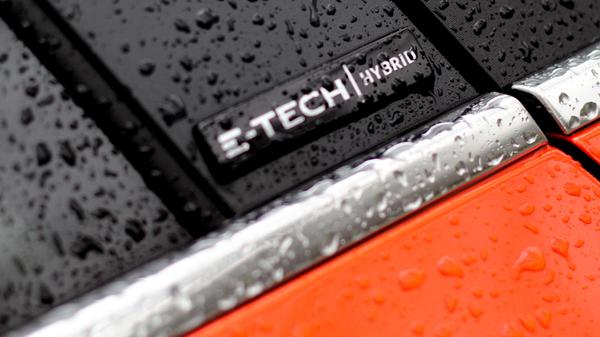 Month 2 – Believe the hybrid hype?
Mileage: 673 (total for loan period)
Fuel consumption: 49.3mpg (calculated) With a mix of both short, around town errands and a couple of north to south motorway trips it feels like I've put some quality – and varied – miles in with the Clio already. The question remains, though, whether a hybrid system makes sense in a car at this price point, given it adds proportionally more to the cost but realises smaller relative benefits. The spec sheet says I should be getting well over 60mpg and these official figures are closer to reality than they used to be, but so far I'm yet to crack mid-50s. This could be over-optimism on Renault's part, down to my driving style or simply that it's still early days and cars tend to get better on economy once they've got some miles on them. We shall see. The detailed breakdown of your energy usage available on the big central screen certainly makes interesting reading, given it tells me how much of the time I've been running on the electric motor and how much I've been on the internal combustion engine (ICE). Around town the Clio will cover as much as half the miles on electric with the petrol engine shut off completely, and feels nippy enough to be driven this way. On longer motorway journeys it's more like a quarter or a third, but that's still pretty impressive for a hybrid you can't plug in to charge. It may be the cold weather but any attempt to select the EV mode are usually met with a refusal, even when the battery is charged. I just tend to leave it to its own devices. The Clio tends to pull away off the line under electric power, which gives it an EV-like burst of initial acceleration I appreciate. With the gearbox in B mode you can pretty much drive it on one pedal, too. This makes it a very relaxing car to drive in town or stop-start traffic, but the burst of electrified power is also handy on big roads and means you can keep up with the cut and thrust of motorway driving. Trips down south tend to be around 400 miles all-in and I haven't quite had the faith in the range to do it on one fill yet – hopefully the economy improves to the stage where that becomes a reality.
Back to top 2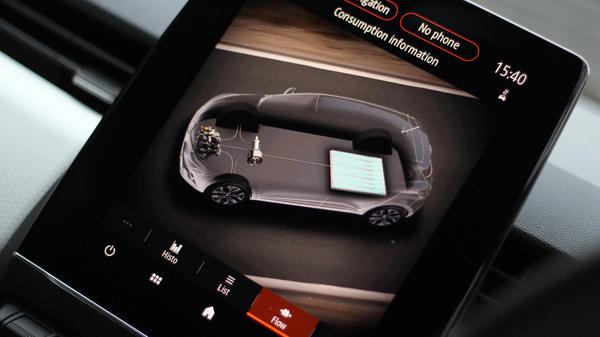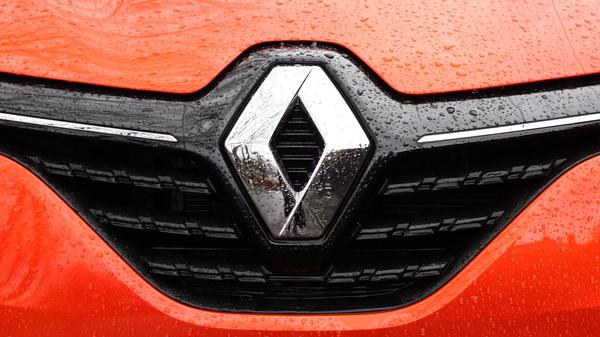 Month 3 - Why the Clio is a classic French small car
Mileage: 979 (total for loan period)
Fuel consumption: 49.9mpg (calculated) For all the fuss about SUVs and crossovers so-called 'B-segment' superminis like the Clio are still the biggest selling model type in Europe, and an important one for manufacturers to get right. Renault has long history here and proven knack of designing cars to fit with the times, too, the Renault 4 of the early 60s designed appeal to newly independent female drivers and setting a technical and design template for small hatchbacks that lives on to this day. Its successor, the Renault 5, was designed for young, upwardly mobile baby boomers buoyed by 60s optimism and featured a boot capacity to match that of a typical supermarket trolley to fit with new suburban lifestyles. I like that combination of radicalism and realism in French car design and the Clio puts a successful modern twist on these traditions, I think. These days supermini buyers appreciate the small size, nippiness and low running costs don't want to miss out on the refinement and technology of more expensive ones. And there's definitely a big-car feel to my long-termer, be that in the classy and distinctive two-tone interior (one of the upgrades you get for going to S Edition trim) or the 'big-screen' tech. A loan in an equivalently sized
Hyundai i20
recently revealed just how ahead of the supermini game the Clio is in perceived quality, too. The Hyundai had similar levels of tech but felt a lot cheaper inside and more like what people expect of a car of this segment. The Clio, in contrast, feels of a quality that someone downsizing from a bigger car would feel comfortable with that decision. That vertical touchscreen is better to use than the more typical landscape format ones found in most cars as well, and is close enough to the driver that you can use it without having to stretch and take your eyes off the road. It has, however, frozen or dropped out a couple of times while I've been using it with CarPlay, which is something to keep an eye on. Other than that life is good and after a month of short, around town journeys I'm looking forward to some bigger ones in the coming weeks, satisfied that a small car like this is perfectly capable of big journeys.
Back to top 2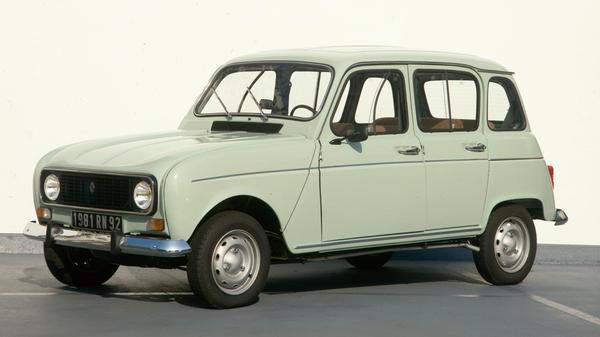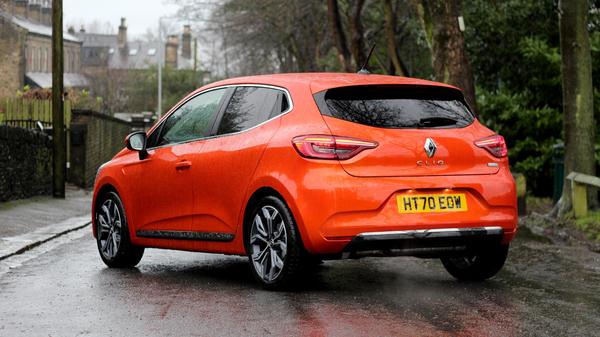 Month 4 - A small car built for big miles
Mileage: 1,928 (total for loan period)
Fuel consumption: 50.4mpg (calculated) With a succession of other test cars to drive it feels like I haven't spent much time in the Clio recently, so I was surprised to see I'd done best part of 1,000 miles since my last update. It may seem like a back-handed compliment but the fact they'd passed me by is a positive reflection of how good this supposedly city-optimised supermini is for long journeys as well. And in ride quality, refinement and the quality of the interior the Clio genuinely has big-car comfort combined with small-car convenience. The electrified bit is obviously useful around town, and in urban driving I can rack up as many as half my miles without using the internal combustion engine, going by my stats on the trip computer. That's impressive for a hybrid you can't plug in, likewise that I can score as much as a third of a motorway journey on the electric motor alone. A similar long-haul cruise in a
plug-in hybrid
recently saw similar once the battery was exhausted, proving PHEVs make less sense for those doing big mileages, even if they are cheaper to tax. Saying that I also recently drove the new
Dacia Sandero
built on the same platform and engines as the Clio and wasn't far off this month's 50.4mpg average with a non-hybrid petrol engine. A Clio in this spec with that same engine would be nearly £4,000 cheaper to buy than 'my' car, too. It would be a lot slower though, and with 140 horsepower, the electrified urge and Renault's proud history of making hot hatches I'm kind of surprised this car isn't marketed as a 'warm hatch' rival to cars like the 155 horsepower Ford Fiesta ST Line Edition, which comes with sporty bodykit and stiffer suspension than regular models. These are an attractive option for younger drivers wanting a sportier looking supermini but priced out of full-blown hot hatches like the
Fiesta ST
or new
Hyundai i20 N
by insurance and other costs. As it stands my Clio is closer in spirit to
Erin's luxury spec Fiesta Vignale
and that's one of the reasons it's so comfy over long distances. But the idea of a performance-oriented option with the attractive hybrid running costs would seem an interesting combination I reckon Renault could carry off, given its heritage here.
Back to top 2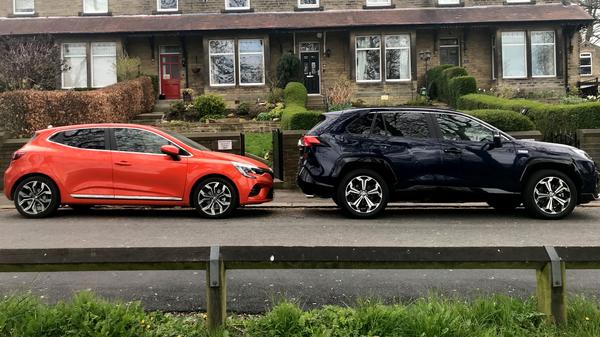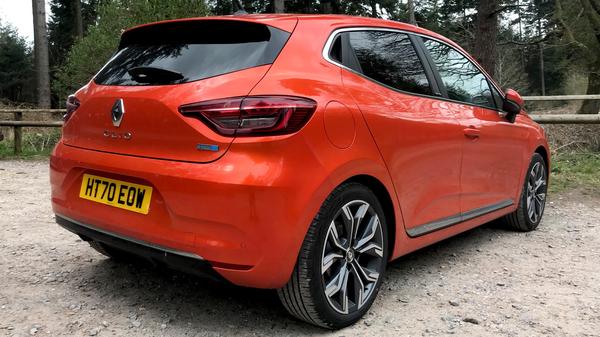 Month 5 – How Lego inspired Renault's hybrid tech
Mileage: 2,703 (total for loan period)
Fuel consumption: 51.9mpg (calculated) It's ironic the thing I find technically most interesting about this Clio is also something 99.9 per cent of owners probably won't even notice. And that's the nifty gearbox connecting the 1.6-litre petrol engine and electric drive motor to the front wheels. With a regular automatic style gear selector, no paddles or settings (beyond the extra regeneration of 'B' mode) there's no reason the average Clio hybrid owner would give this a second thought. But there's an interesting story behind it. Combining an electric motor and internal combustion engine that sometimes worth together and sometimes independently is one of the great challenges of
hybrid powertrains
, and one Toyota cracked early on with the 'Hybrid Synergy Drive' at the heart of its early dominance in the market with the Prius and others. Renault's engineers started on their equivalent transmission for
Renault's E-Tech hybrids
back in 2010, eager to make it lighter, simpler and more cost-effective. R&D man Nicolas Fremau decided to test some ideas over his Christmas break one year using his son's Technic Lego and was so inspired by what he came up with he put it before his boss. "If you can make it out of Lego it has to work!" came the reply, the challenge being to make it a reality in a real car in little over a year. Fremau's solution uses technology shared by hybrid F1 cars, which like most racing cars use clutchless 'dog' gearboxes for super-fast shifts. They are light and work well but aren't practical for road cars, until Renault figured out that using the electric motor to synchronise the shifts meant they could in fact combine this lightweight and compact racing technology with the refinement and longevity you need for a road car. And without conventional clutches or synchromeshes the gearbox can be smaller, lighter and simpler, making it easier to integrate into a car like the Clio. Absolutely none of which is noticeable when you drive the car. Which is kind of the point, but also a bit of a shame given how cool it is. Certainly I do appreciate the way the electric motor launches the car off the line with an EV-style squirt of acceleration before the petrol engine then seamlessly joins in as required, and the more decisive nature of the transmission when compared with the 'slipping clutch' sensation you sometimes get in the Toyota system used in the Clio's Yaris rival. That it all came about after playing with some Lego is a fun twist I appreciate, given I grew up doing exactly the same! For more on how it came about Renault has made a series of three little short films titled 'Lego and a touch of boldness'– click the links for
episode one
,
episode two
and
episode three
of this insight into how 'adult fans of Lego' shaped Renault's hybrid system.
Back to top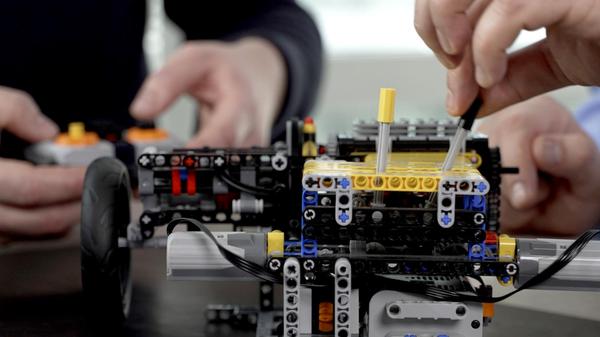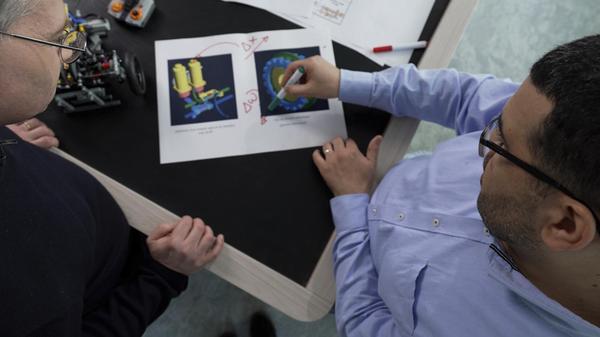 Month 6 – Au revoir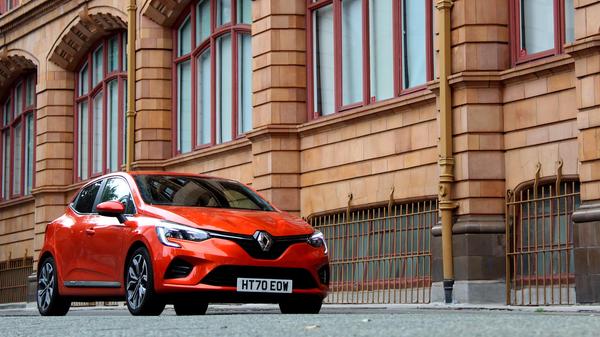 Mileage: 4,994 (total for loan period)
Fuel consumption: 51.5mpg (calculated) So my time is up with the car kids have christened the The Baked Bean. I'm not sure if I've seen 57 varieties but it actually seems a pretty popular colour among Clio buyers, and there's at least one locally I see regularly and – seemingly - plenty of others out on the road, too. You'll see from my previous updates I've been somewhat obsessed with whether or not a hybrid system makes sense in a small car like this but, given that was the point of getting it in to test, you'll have to indulge me! On balance I'm … still not sure! On the downside there aren't the CO2, Benefit In Kind or mpg advantages you get from running a full plug-in hybrid, it adds a chunk to the price and, without the electric motor, the petrol engine on its own is only doing 30mpg or so. That's an abstract figure given the overall I've recorded is in the mid-50s factoring in the hybrid system but even that number isn't significantly better than what you'd get in the real world from the regular TCe turbocharged petrols. And makes the point hybrids aren't necessarily as efficient as they're cracked up to be. To be fair my regular pattern of long motorway journeys doesn't really flatter hybrids, and in town driving the proportion of time the Clio runs on its electric motor is impressive, especially given you can't plug it in to charge. That makes it very simple and faff-free to use, which will be a bonus for those who don't have off-street parking and the option of plugging in overnight. As previously reported I've also really appreciated the performance boost of the electric motor, especially the EV style burst of acceleration off the line. In conclusion a regular petrol might actually have suited my circumstances better but I'm very impressed with how thoroughly Renault has engineered its hybrid system and, extra cost aside, it delivers some tangible benefits with no obvious compromises. Other observations? There are a couple of details I've really come to appreciate in the Clio, like the little avatar in the dash that indicates your distance to the car in front with a green, amber, red highlight according to how close you are. Unlike the scolding beeps and buzzes of other driver 'aids' it's a simple, tactful reminder of the old 'only a fool breaks the two-second rule' mantra that encourages good practice without being intrusive. A carrot, rather than a stick, if you will. A tiny thing but just one of those 'tells' that a car has been put together by people who care enough to find creative uses for gizmos already built into the car. What's most impressed me is how grown-up and mature a modern Clio feels. The idea of racking up 500-mile days in a supermini would have been the stuff of nightmares not so long ago but is something this little Renault is totally comfortable with, as well as being just as compact and useful around town as any of its type. Whether as a first car for a new driver, a second car for a busy household or a downsizing option for empty nesters looking to reduce their costs and motoring footprint without compromising on quality or creature comforts, the Clio would work equally well and is a mark of how far the humble supermini has come. Très bien.
Back to top 2