Guide
Car leasing in lockdown 2021
How to apply for a new car lease or amend your existing contract in lockdown, and what to do if your car lease contract is due to end.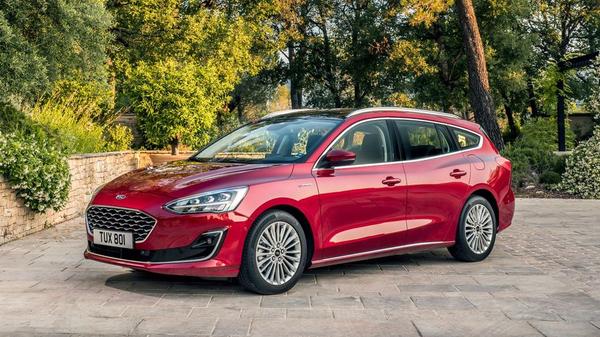 Online car leasing
Car lease providers are continuing to operate, and many are offering COVID-secure, 'contactless' delivery as standard.
Much of the initial work is done on the phone, via email and, where applicable such as with Central Contracts, via an online portal. Lease cars can be delivered directly to your door, and lease providers are operating with COVID-secure delivery handovers in place. Measures lease providers are taking include, but are not limited to: • Sanitisation of keys and touchpoints (including steering wheel indicator stalks, gear lever, handbrake, door handles and touch screen systems) before collection by driver and before handover to you. • Socially distanced handover, for example conducting delivery outdoors, maintaining the advised distance and not sitting in the car with customer to show controls. • Masks worn in vehicles and ensuring delivery drivers are equipped with PPE and anti-bacterial gel. • Using gloves when fuelling at petrol stations. • Replacing the signing of delivery notes with a contactless system, such as taking photos next to the car with a driving licence. Other providers, such as Leasing Options state that a lease vehicle will be fully sanitised prior to delivery and again on arrival at your home. Please speak to your preferred car lease provider about the specific measures they are taking.
Starting a car lease during the coronavirus outbreak
You can still apply for a car lease during the coronavirus outbreak. If you're new to leasing, read through some of
our guides and FAQs
to see if leasing is right for you.
You can also use our site to
compare car lease deals
and find the right make and model for you. Much of the application process can be done online too, including any finance checks and paperwork. When your finances have been approved, you just have to arrange delivery. You can learn more in our
guide to applying for a car lease
.
Delivery of new cars
Many car manufacturers closed at the start of lockdown and orders for brand-new cars were delayed as they worked through a backlog.
Auto Trader's Leasing Partners are now back up to speed with deliveries, as manufacturer's vehicle supply has returned to normal. However, the situation is constantly evolving so always check with your provider for the latest updates. Manufacturers and delivery services will be operating according to the
Government's Coronavirus safety guidelines
there may be delays as they work through the extra logistics, for example. Should you choose a factory-built car, factor this extra wait time into your plans. You'll be kept up to date on your car's progress.
There are plenty of lease cars available on Auto Trader
On Auto Trader, we list approximately 7,032 car lease deals from 12 selected partners – making us one of the UK's leading leasing providers.
If you don't want to wait for a new car to be built, look at cars listed as 'in stock'. They're ready to go when you are, so they're a great option for those who aren't confident
using public transport
at this time.
You can sell your old car with Auto Trader
You can still
sell
or
part-exchange
your vehicle on Auto Trader. We ask that those listing their current vehicle make sure they
clean and disinfect it
. Whilst there are no guarantees that this will remove all risks, it's a sensible and respectful step to take.
If you can't properly disinfect your car, consider delaying the sale until a time that you can. Similarly, you should delay any viewings or handovers if you are displaying the symptoms of coronavirus. Learn more in our
guide to buying and selling in lockdown
.
Amending a car lease contract during lockdown
You may be able to amend your mileage, though this will be at the lease provider's discretion so you should contact them to explain your situation and discuss your options.
You may seek to lower your mileage if your vehicle isn't in as much use. Just remember that if you go over your mileage limit, you'll be charged on a pence-per-mile basis. You may also seek to increase your mileage if you've taken on a delivery job. Always check with your lease provider when using the car for business as this may not have been covered in your original contract. You may also have to take insurance that is noted for business reasons and travel.
What to do if you're worried about payments
We'd encourage anyone worried about finance payments to consult free, impartial sites like the
Money Advice Service
or
Citizens Advice
.
They should help you make an informed decision on the right way forward for you. Options could include: • Requesting a payment holiday, if available • Reviewing your annual mileage and adjusting the contract (and monthly payments) accordingly • Swapping your lease car for a cheaper model • Ending your lease contract early, if you are more than halfway through your lease contract and can afford the termination fee
Taking a payment break
The Financial Conduct Authority (FCA) previously issued guidance on taking a payment break. These measures cover motor finance and seek to assist leasers (or drivers paying via car finance options like PCP) that are experiencing "temporary payment difficulties due to coronavirus" and still need use of their vehicle. You can learn more about this
on their site
.
Funders are still offering payment breaks to consumers experiencing financial difficulty, so it may be worth calling and discussing further with the lease provider.
Ending a car lease in coronavirus outbreak
In most cases, your car lease handover will be able to go ahead with social distancing measures in place. The lease provider will contact you to arrange a collection date, so use this as an opportunity to ask any questions and voice any concerns.
For more on the final car checks you should make before you return the car, and the paperwork you'll need on the day, see our
guide to returning a lease car
. Some lease providers have been making extension offers available to their customers. With these, drivers have been able to extend their existing car lease for six to 12 months (usually at a discount), while others have arranged shorter extensions. Again, speak your lease provider about the options available to you and make sure you read the fine print on any contract extensions or changes.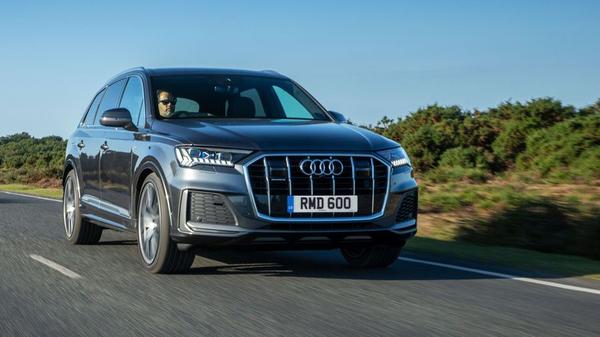 Arranging car lease collection when social distancing
As with delivering a lease car, there will be strict social distancing / health and safety measures in place when collecting the car. You should consult the lease provider about the specific measures they're taking.
If you are quarantining or at high risk and your lease contract is due to end soon, you may also consider an extension. This could be formal (for three months or more) or informal (for shorter periods).
Early termination
If you are no longer driving your lease car, you may be able to arrange an early termination. Early termination is at the discretion of the lease provider so ask them if it is available as an option.
Just be aware that there is likely to be a fee for doing this. Some contracts impose a 50% fee on any outstanding rental amount, while others calculate a figure on a case-by-case-basis using length of contract and mileage allowance as a basis. In most cases, the fee is likely to be high so check the details and work out if it makes sense for you financially. Terms and conditions of an early termination, where available, will be covered in your contract so check that for specific details. If you're about to sign or considering a car lease, we urge you to check the small print of your contract before you commit.
Business car hire in lockdown
Can I return my business lease car if I'm working from home?
Most car lease contracts contain an early termination clause. These usually include an early termination fee, so check your contract and speak to your employer about your options.

Can I keep the company lease car if I've been furloughed?
In most contracts, a company lease car is made "available for private use". Assuming this is included in your contract, you should be able to use the car. Check with your employer and lease provider if you have any questions.
Do I still need to pay company car tax on a business lease car if I've been furloughed?
If you're driving the company lease car for private use, then you'll still be liable to pay car tax on it.
However, HMRC have said they will accept a car is not in use if: • The business lease contract has ended and car keys (including tabs and fobs) have been returned to the employer or third party. • 30 consecutive days have passed since the car keys were returned to the employer (with the car lease contract still effective). For more information, please visit the
HMRC guidance
.