First Drive 2016 Jaguar F-Type SVR Coupe first drive review
We drive the new Jaguar F-Type SVR Coupe on road and track to see if this snorting 567bhp monster can really take on the Porsche 911 Turbo and Audi R8 supercars.
First published: 15th June 2016
Auto Trader Verdict:
We love the way the SVR sounds and its aggressive, aerodynamically sculpted looks. It's the world's fastest, most powerful Jaguar and the logical pinnacle of the F-Type range, allowing Jag to take on the kind of rarefied supercar rivals that it hasn't rubbed shoulders with since the XJ220 decades ago. It's a far better car than that ill-fated forebear, both on road and track, but wonderful though it is, we're not wholly convinced it offers you much more for your money than the excellent AWD V8 R.

Need to know:
Flagship F-Type SVR is fastest, most powerful production Jaguar

5.0-litre V8 engine produces 567bhp, 0-60mph in 3.5 seconds

On sale this summer, priced from £110,000 on the road
What is it?
The first Jaguar to receive the 'SVR' treatment from Special Vehicle Ops, the lucky so-and-sos tasked with transforming 'ordinary' Land Rovers and Jags into super-luxurious and high-performance standard-bearers that are the pinnacle of their ranges.

This F-Type boasts the kind of stats that one normally associates only with supercars, with prices that start at £110,000, a monstrous 567bhp supercharged engine, and the ability to hit 200mph. It even has a 'V-MAX' mode for the devilish-looking carbon fibre, adjustable rear wing. This, then, is an altogether more serious F-Type.

Many of the mechanical parts are shared with the all-wheel-drive F-Type R, but the SVO team has fettled and honed this car to offer a broader spread of capabilities in every area. It's lighter, with greater use of lightweight parts (including forged wheels), a Titanium exhaust system that sheds 16kgs, and a proper aerodynamic package.

Available as a coupe or convertible, Jaguar promises that the SVR is also its best-handling F-Type yet, with stiffer rear suspension, new componentry, a softer front anti-roll bar (for better turn-in) and retuned dampers, torque vectoring and steering.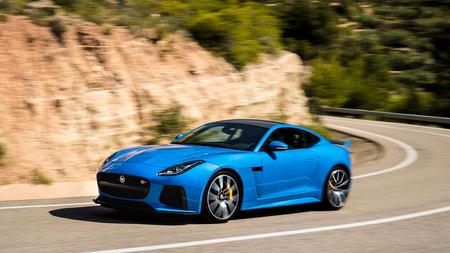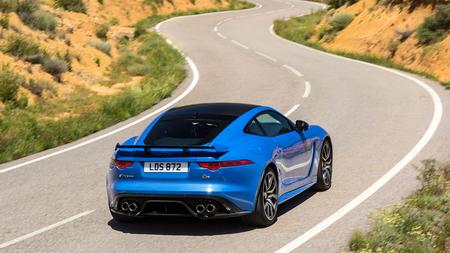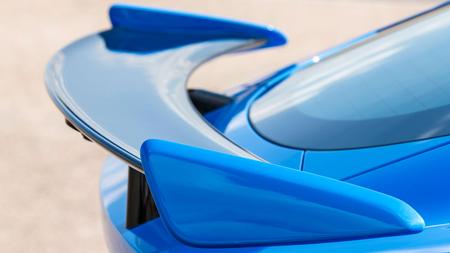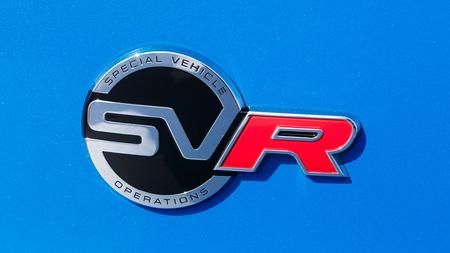 What's it like?
It all sounds mighty good, doesn't it? Huge performance, aggressive styling, and a hard-edged V8 soundtrack. What more could you ask from a supercar? Well, the problem for the SVR is the standard car already has all of those things in spades.

Driving the SVR on the road, blindfolded (not really, that would be nuts, but bear with us) and you'd swear that you were in an F-Type R. Which is no bad thing. For a sports car, it's wide, and hefty, so you need to hustle it through technical turns, work those massive brakes (optional 398mm carbon rotors at the front and 380mm at the back) and be patient before unleashing the gut-wrenching power and torque on offer.

In normal mode, it still has the same darty steering, which makes the front-end feel hyper-alert, but turn into a corner and there's a delay as the suspension catches up, which makes the car seem slightly nervous. Push past this sensation and there's a vast reserve of mechanical grip to play with, thanks to a new set of Pirelli P Zero tyres developed specifically for the SVR, which are wider and stickier than standard.

Brake deep into a corner, let momentum pivot the car around you, and then get hard on the power, and you can feel the SVR start to transition into a slide. The amount of slip from those wide rear tyres is entirely dependent on you, the driver, so there are no nasty surprises, and the 'TracDSC' mode on the stability control system gives you enough freedom to enjoy pushing the chassis, without removing the safety net.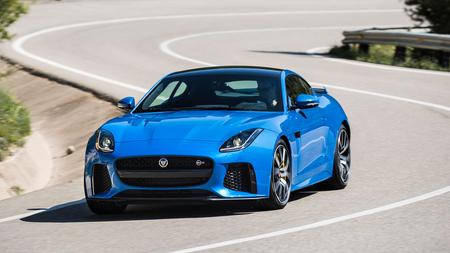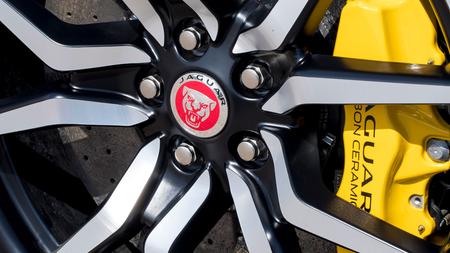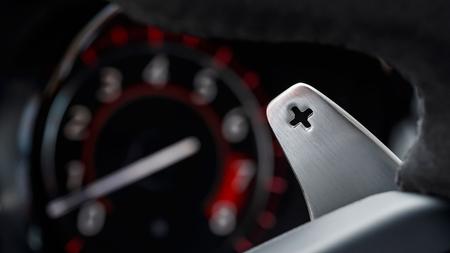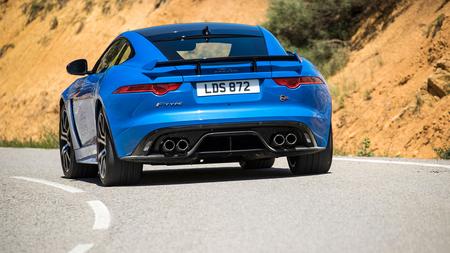 Everything I just described is also true of the standard 'R'; but, once you switch the SVR into 'Dynamic' mode, the differences underneath start to make themselves felt. The ride, which has a soft, occasionally bouncy edge when the car is driven normally, firms up a lot, body control becomes much tighter, and the steering feels that bit more direct.

You start to sense every bump, crest and imperfection in the road, and try to avoid hitting them, as they can send judders through the steering column into the cabin at speed. The SVR is supposed to have retuned dampers, but it feels seriously firm, as if it might struggle for composure on a challenging British B-road. A valve also opens in the new, twin-silenced exhausts, and all hell starts to break loose.

The power gains over the standard car (24bhp and 20Nm) might appear small, but there is a relentlessness to the way the SVR builds its ferocious speed. There is so much torque that you're propelled down the road at an alarming rate, and the hard, metallic rasping that fills the cabin is so unbelievably anti-social, it should be illegal.

The car's 'Quickshift' eight-speed gearbox has been recalibrated for a faster launch, and the SVR generates a huge amount of traction from standstill, but the gearchanges, especially on downshifts, can't quite match the speed or precision of a twin-clutch Porsche PDK.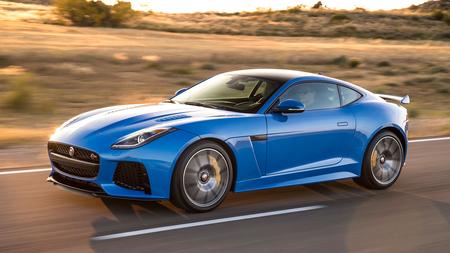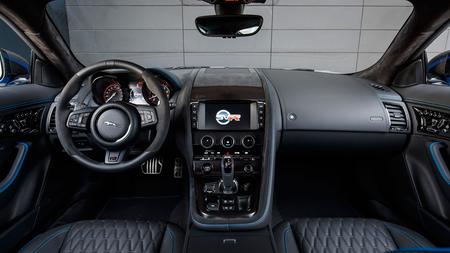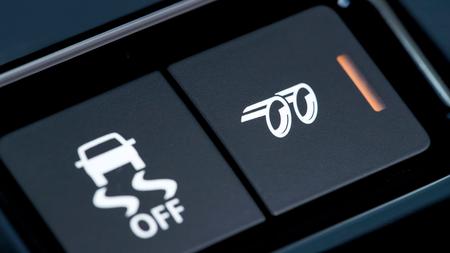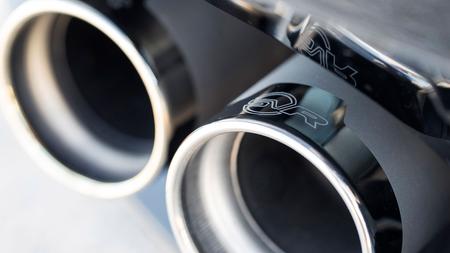 We also got a brief chance to drive the SVR on a track, and it's here, with a little more room to work, that you can appreciate how well-judged the handling is. The flagship Jag may not have the motorsport pedigree of the 991 GT3, but it still feels at home on a circuit.

It steers nicely, stops sharply (with those £8,570 carbon stoppers fitted) and at no point does the four-wheel drive system prevent you from having fun. It's here, more than anywhere else, that you feel the added value the SVR brings over its donor car.

Whether many owners are likely to venture out onto a race track is a different question, but if they don't, then the rest of the ownership experience will be very similar to anyone buying a lesser F-Type. The cabin architecture, materials, even the steering wheel, are the same as you'll find in a V6 S – a perfectly good car in its own right, but some of the plastics, materials and switches that feel fine in a £60,000 sports car are perhaps a little below what you'd expect to find in this price bracket.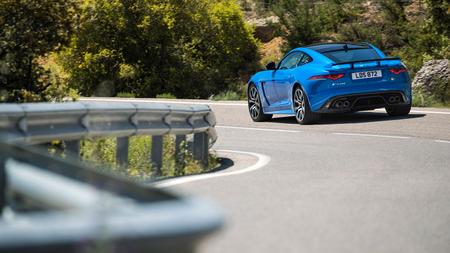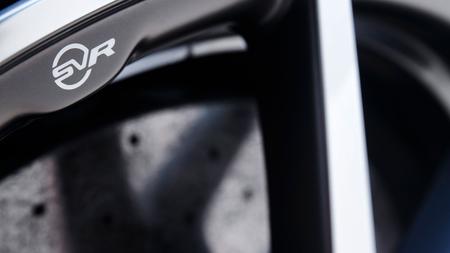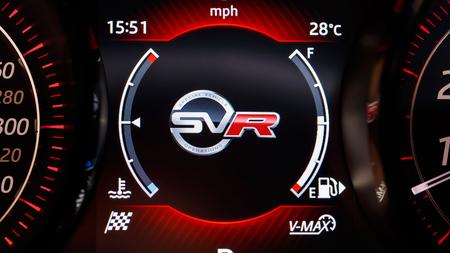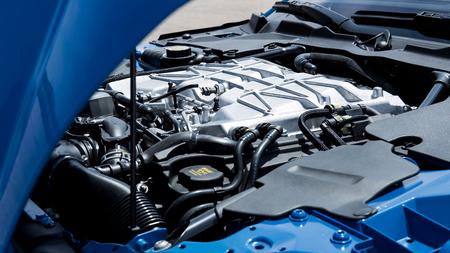 Should I buy one?
If you want the ultimate expression of the F-Type, regardless of price, then yes. It only goes a little faster and corners a little harder than a V8 R, and costs £18,320 more, but is still cheaper than rivals such as the Porsche 911 Turbo S and Audi R8 V10 Plus.

We'd probably say that we suspect the SVR will be a little harder to live with as an everyday car than those Teutonic competitors, despite offering similar performance, but it comes better equipped, and should cost you no less to run than the V8.

It's exhilarating on the road, but still feels more like a muscle car than a scalpel-sharp track-day machine, and because of that, and the likely depreciation, we'd be inclined to recommend the standard V8 AWD to all but the most enthusiastic buyers.
Key facts:
Model: Jaguar F-Type SVR Coupe

Price: £110,000

Engine: 5.0-litre V8 supercharged petrol, eight-speed auto, four-wheel drive

Power/Torque: 567bhp, 516lb ft

0-60mph: 3.5 secs

Top speed: 200mph

Economy: 25.0mpg

CO2/BIK tax liability: 269g/km/35%

Boot space with/without parcel tray: 310/408 litres
Also consider:
Mercedes AMG GT S
Very similar to the SVR in spirit and execution, both these V8 bruisers look great, sound stunning and err on the side of comfortable GT rather than out-and-out racer.
Audi R8 V10
Probably the only car that could claim to match the sound and fury of the SVR's V8 is the R8, which looks and feels like more of an event to drive, but has less power.
Porsche 911 GT3
A rawer, more focused machine altogether, the 991 GT3 is lighter, sharper and better suited to a race track that the SVR, and it's also considerably less money.
Interested in buying a Jaguar F-Type?