First Drive 2015 Skoda Octavia vRS 230 first drive review
Is the hot Skoda Octavia vRS - the company's most powerful ever car - worth the extra outlay? We head to Slovakia to find out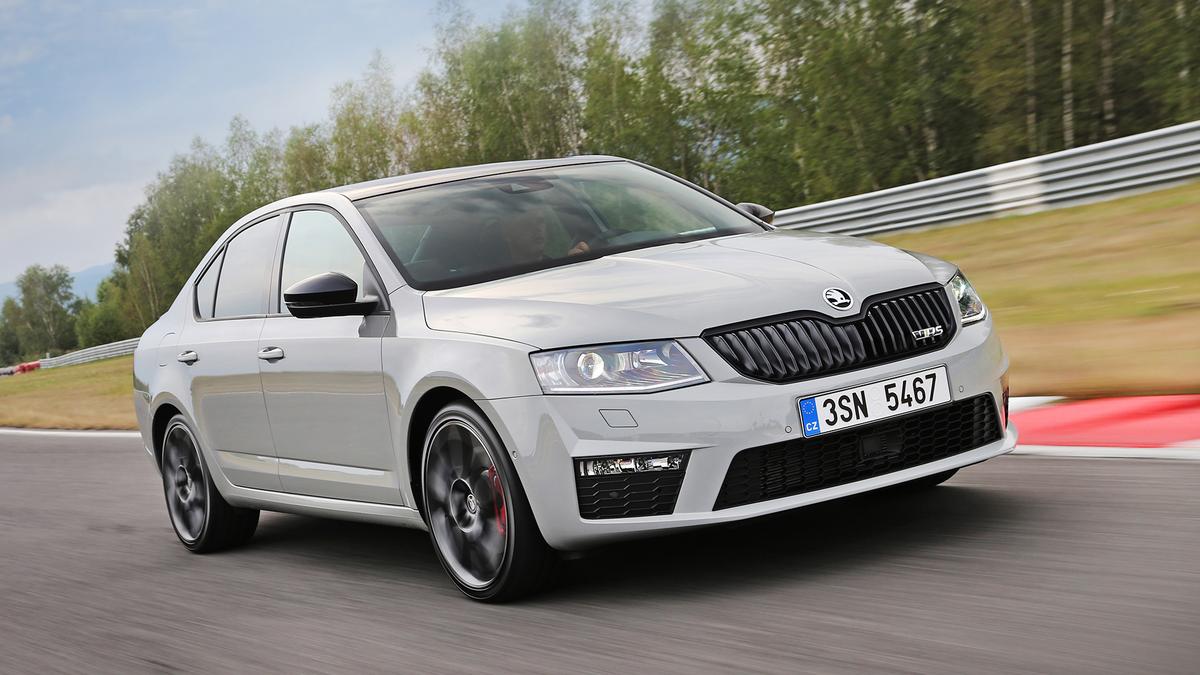 View gallery
First published: 4th September 2015
Auto Trader Verdict:
Something of a unique proposition in the hot-hatch marketplace, the Skoda Octavia vRS brings family-sized pace in a practical package. Extensively equipped as standard, the new range-topping vRS 230 adds not just power and the promise of greater agility – thanks largely to the addition of a new differential at the front – to the offering, but a bolder look and an even more comprehensive specification, too. Its far-from-subtle standard 19-inch alloy wheels might put off some, removing some of the Octavia vRS's stealth, but overall the vRS 230 is an appealing addition to an already accomplished and compelling performance family car package.

Author: Kyle Fortune
Location: Slovakia Ring, Slovakia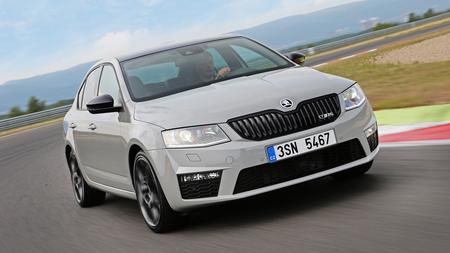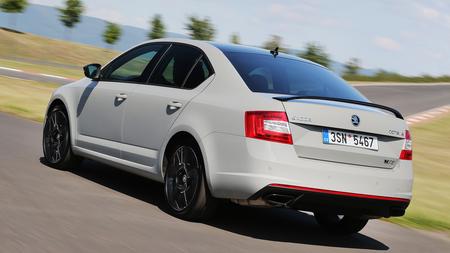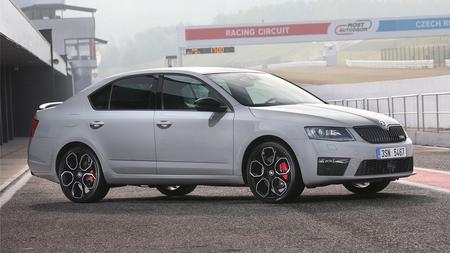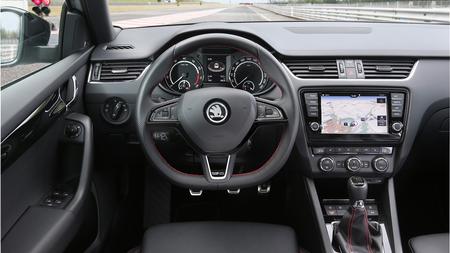 Need to know:
Sharper, faster Octavia vRS

New differential adds greater agility

On sale now, from £26,150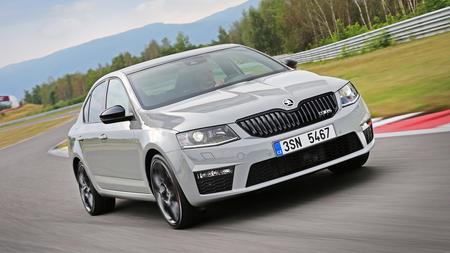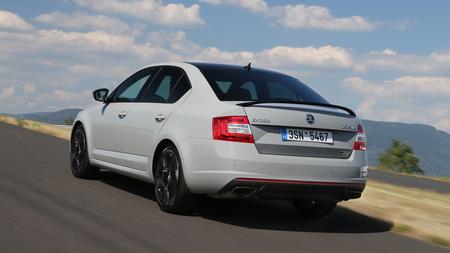 What is it?
A sharper, more engaging and faster
Octavia vRS
, fast enough that Skoda has fitted an electronic limiter at 155mph - 1mph more than Skoda claims for the non-230 model. The 10hp increase in power drops 0.1 seconds off the 0-62mph time - the hatch managing that in 6.7 seconds in manual guise.
That rise in power has been achieved with the fitment of a new exhaust, as well as revisions to the ECU and turbocharger. The increased performance comes with no penalty in emissions or economy, there's some black trim items and unique alloy wheels, as well as more standard kit included in the £2,520 premium.
Those slight improvements are backed with the addition of a new electronic differential, which promises greater agility, and makes it more suited to track driving, according to Skoda. How that additional agility really translates to the road we'll have to wait and see, this first drive undertaken exclusively on the wide, expansive and fast Slovakia Ring racing circuit.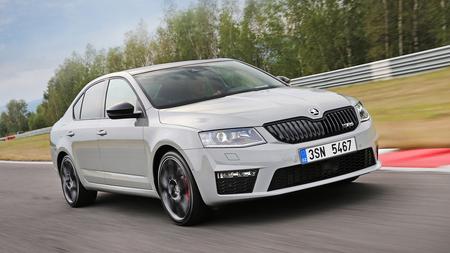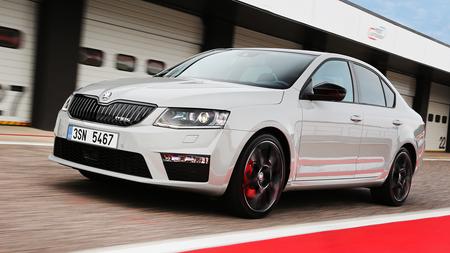 What's it like?
Skoda does good business with its vRS models, and this 230 model gives customers the option of greater performance, agility and equipment in a relatively inexpensive package. Like its relations within the VW group, the vRS 230 is effectively a performance pack, bundling in the electronic differential, a moderate increase in output and a lengthier standard equipment list. That includes leather upholstery, electrically adjustable and heated front seats, satellite navigation, park assist and vRS 230-defining styling elements like exhaust tips, mirror caps, 19-inch alloy wheels and badging all in gloss black. Add that lot up and it looks like decent value before the increased performance is taken into consideration.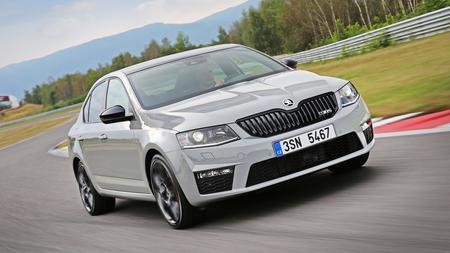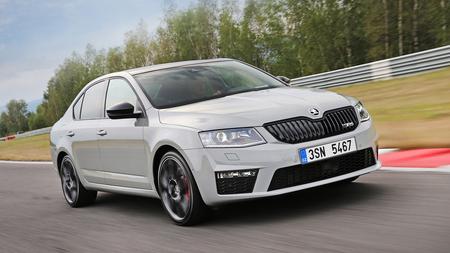 Start the vRS 230, and it immediately reveals its greater focus on performance. The 2.0-litre turbocharged engine feels strong across its entire rev-range, revving freely and delivering its peak torque output from just 1,500rpm. It's best enjoyed in manual guise, the six-speeder shifting with precision, with the pedal spacing good for blipped-throttle downshifts. The optional DSG is not as engaging, though unquestionably more convenient on a commute, and, unusually, is marginally slower on paper than the manual. The exhaust, which has entirely new front and rear silencers, now emits a far more evocative note at all engine speeds. There is a choice of modes; the Performance Mode Selection system giving the option of normal and sport modes, sport activating the Performance Sound Generator, which pipes more engine noise into the cabin.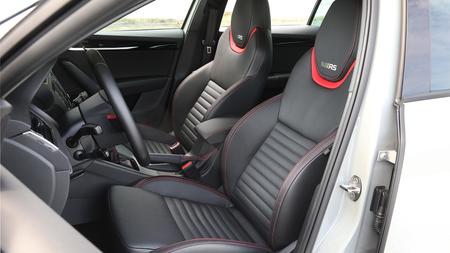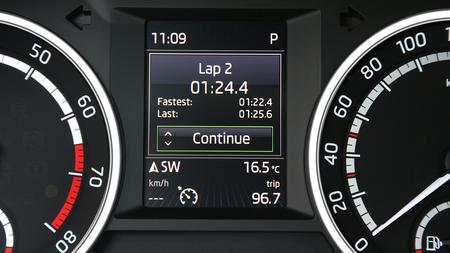 It sounds faster then, though in reality the greater speed isn't produced by the small increase in power, but that clever differential. Initial turn in is sharper, aided not just by the action of the differential's juggling of drive, but the fitment of a variable steering system with a shorter rack. There's not a great deal of feel from the steering, but its immediacy is backed with a greater resistance to understeer. The differential helps the vRS 230 put down its power more effectively; particularly on the higher-speed corners on our test track.

It's useful in slower, tighter bends, too, but for all the advantages it might offer on track it's likely it'll help on the road, too, improving traction not just in the bends, but under acceleration on less than smooth roads. We'll need to sample it under such conditions to really appreciate the benefits it will likely bring, but our brief time with it on track does bring some appreciable benefits to the agility and traction on offer from the already exciting vRS.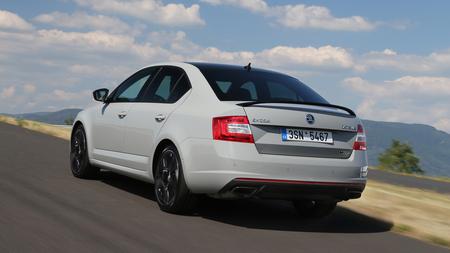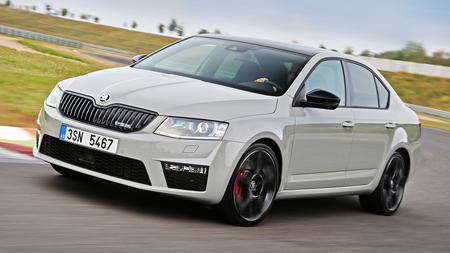 What it doesn't do is turn the vRS into a track car, the brakes lacking bite after repeated high-speed laps, while the benefits of the differential are only obvious as long as the front tyres aren't overheated; something they struggled with on the Slovakia Ring. At road speeds, that's not going to be an issue, and we suspect the ride may be compromised slightly by the fitment of those 19-inch alloys. Overall, the vRS 230 adds some useful agility and precision to the vRS, as well as great value; if you specced a regular vRS with all this kit, then you'd have to pay more than the 230's £2,520 premium.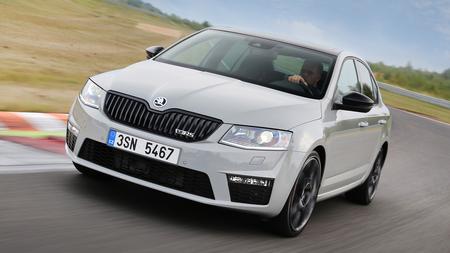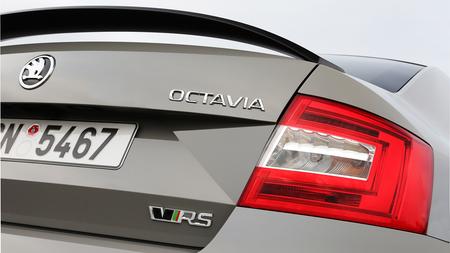 Should I get one?
If you're expecting the vRS 230 to be a far rawer, more engaging drive over the already capable vRS then you might be a touch disappointed. What it does add is a more faithful front end, greater traction and stability and the potential for higher cornering speed. That will allow you to use more of the vRS's potential more of the time, but the changes - unlike those wheels - are relatively subtle at ordinary speeds.

Take into account the desirable additional equipment that comes as standard and the additional £2,520 Skoda asks for the vRS 230 looks like a bit of a no-brainer. The vRS has always offered a useful, rather unique, breadth of ability, mixing its ample pace, with useful space – both passenger and luggage – in a well-equipped, smartly-styled package. All its rivals are smaller, so if you're a family in a hurry, then the vRS 230 has a lot of appeal.

Key facts:
Model: Skoda Octavia vRS 230 hatchback manual

Price: £26,350

Engine: 2.0 litre turbocharged petrol, six-speed manual

Power/Torque: 227bhp/258lb ft

0-62mph: 6.7secs

Top speed: 155mph (electronically limited)

Economy: 45.6mpg

CO2/BIK tax liability: 142g/km/23%

Boot space: 590 – 1580 litres
Interested in buying a Skoda Octavia?