First Drive 2015 Nissan GT-R 45th Anniversary first drive review
It's been 45 years since the launch of the original Nissan GT-R and to celebrate the brand has launched a special version of the current car. We drive it in the UK and give our verdict.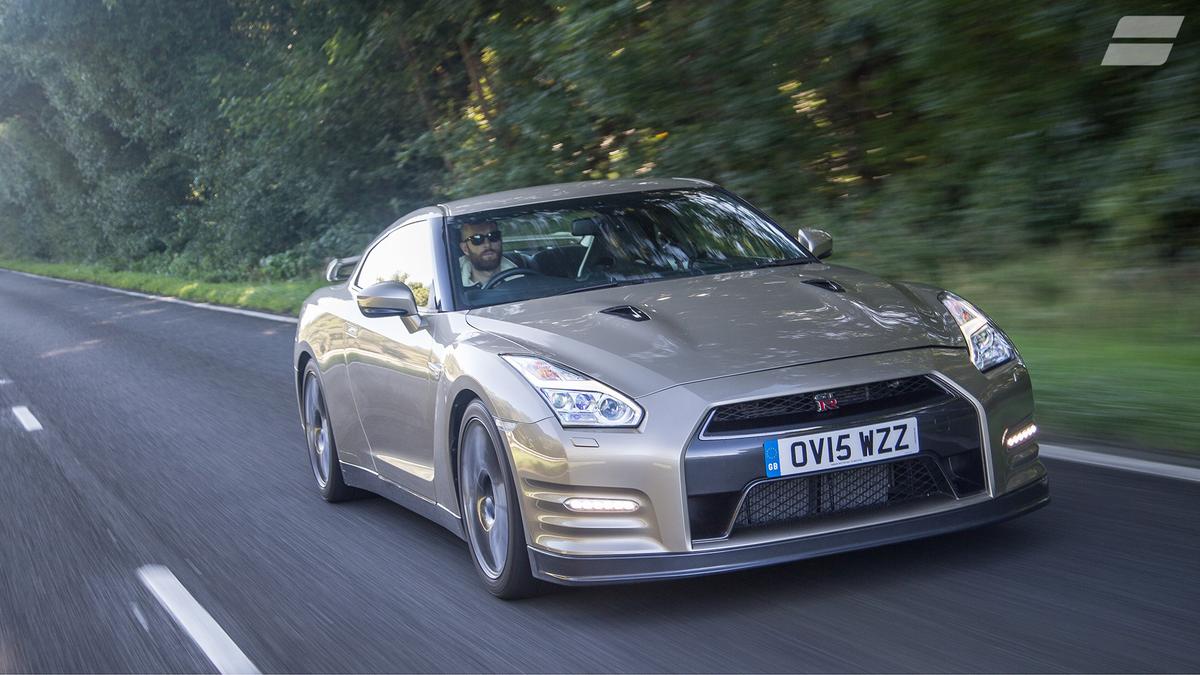 View gallery
First published: 7th October 2015
Auto Trader Verdict:
The Nissan GT-R is already a divisive thing, and a constant feature of many heated internet debates. Some love its looks and explosive, mind-bending acceleration, whilst others feel it is a poor substitute for the delicacy and agility of its lighter, more exotic rivals. Die-hard fans will appreciate this Anniversary model, for its exclusivity if nothing else, but naysayers are unlikely to be converted. The fact that it remains such a talking point, even now, surely means its place as a future classic is now assured.
Need to know:
Limited edition GT-R celebrates legendary badge

Exclusive Champagne gold paint, no mechanical changes

On sale now, priced from £79,780 on the road
What is it?
A very rare (and rather gold) version of the MY2015 Nissan GT-R. Although it seems that Nissan - and indeed Nismo - is constantly updating its famous four-wheel drive sports car, so it's easy to forget that this shape has now been around since 2007.

However, that's not quite as long as the venerable GT-R badge itself, which first appeared all the way back in 1969, on the front of the boxy original, the 158bhp rear-drive saloon, also known as the Skyline. To help commemorate the 45th Anniversary of that momentous event, Nissan has released a limited edition of the latest GT-R, with only 100 examples worldwide.

From that century, just five lucky UK buyers will get their hands on one, but what makes it different from the standard car? Well apart from the eye-popping Champagne Gold paintwork (which will not doubt prove divisive, but we rather like), there's a Premium Black interior, a plaque inside the cabin and another one on the engine cover with the edition number.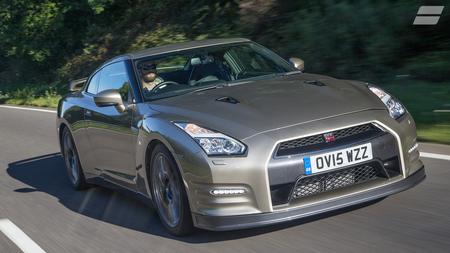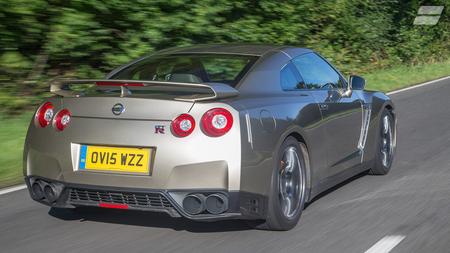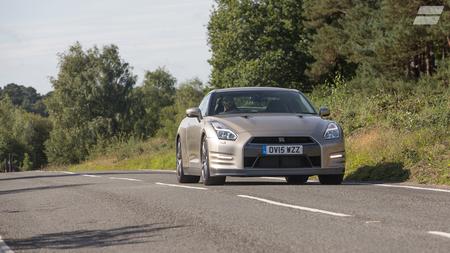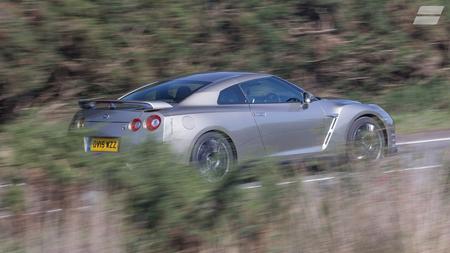 What's it like?
It's a Nissan GT-R for true attention-seekers, so one of its most famous admirers (A Mr. Usain Bolt) would definitely approve. Time has been kind to the GT-R, and while the exterior has received mild visual tweaks over the years, it still looks like nothing else on the road. Finished in gold, it's muscular, slab-sided body attracts the kind of attention usually reserved for exotic supercars costing twice the price - happily, this is usually a thumbs-up, rather than any ruder or cruder hand gestures.

You could spend a long time appreciating the fine details on the GT-R. From the lovingly machined reverse door handles, to the subtle badges that adorn the wings, neat bonnet vents and gargantuan quad exhausts, every bit feels as though it has been engineered with a level of care that's reserved only for a true flagship.

For £79,780, then, it still seems like something of a bargain, but as you may have already guessed, mechanically, not a great deal has changed for this limited edition. It's still powered by a twin-turbo 3.8-litre V6 with 542bhp, rather than the stoked 591bhp you get from the £120,000 GT-R Nismo. Even so, it would be fairly hard to complain about a lack of performance.

Acceleration is instant and brutal, and with its launch control system activated, 0-62mph takes just 2.7 seconds, as the trick four-wheel drive system, quick-shifting dual-clutch transmission and enormously wide tyres propel the GT-R forward. Straight-line acceleration is of course this car's calling card, but it's worth repeating that it provides 911 Turbo pace for Carrera S cash.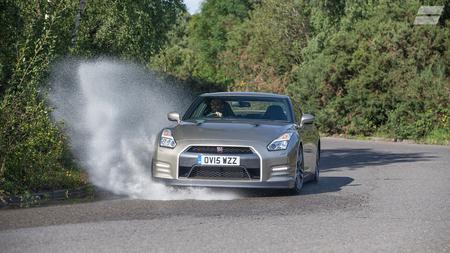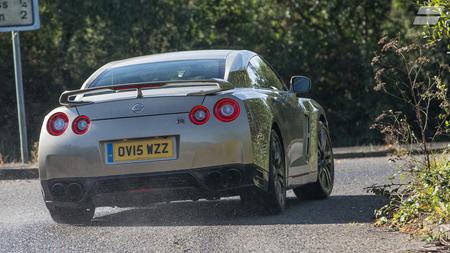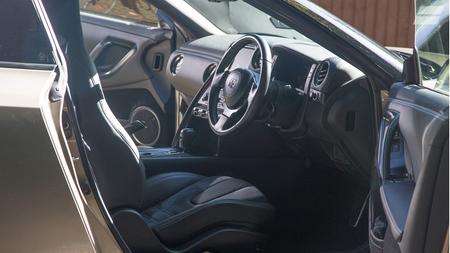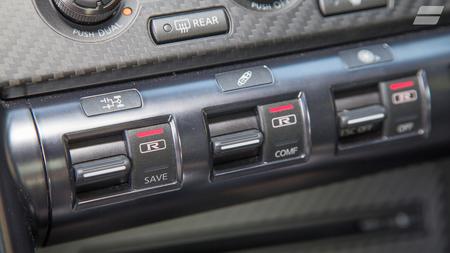 Keep your foot buried and this thing will hit 196mph, and while waxing lyrical about the straight-line pace of the GT-R would mean raking over very well-trodden ground indeed, it bears repeating that this car feels shockingly, spectacularly fast on the road. That applies whether you're firing around corners, or stretching its legs on the motorway.

Unlike some of its modern rivals however, the GT-R never feels anodyne, or characterless. Some people might be put off but the chuntering, graunching sound from the various differentials whirring away at low speed, or the light, occasionally wayward steering. However, these both play a big part in reminding you that you're driving a serious piece of kit, and the GT-R forces you to think carefully about each input you make, and the subsequent effect on this wide, 1,740kg coupe - especially when braking.

It's not always so intimidating, though. Even when placed in its toughest 'R' setting, the three-way adjustable suspension strikes a nice balance between comfort and body control, soaking up broken surfaces with enough pliancy to make it a decent cruiser. The 20-inch RAYS wheels do generate a fair amount of tyre roar, but overall refinement is far better than you might expect.

The heated leather seats are grippy and supportive, whilst still remaining comfortable and accommodating enough for all shapes and sizes, but the cabin has not aged as gracefully as the rest of the car. This limited edition GT-R comes packed with features, including a hard drive, sat-nav, reversing camera, and a BOSE sound system, with DAB radio being the only omission on the spec list.

Still, there's no escaping the button-heavy dash, oddly placed switches, some scratchy plastic, or the fact that when this car first arrived on UK shores, the price started with a 'five' rather than a 'seven'. Nevertheless, its 2+2 layout and decent 315-litre boot do make the GT-R usefully practical, even if those rear seats are reserved strictly for children.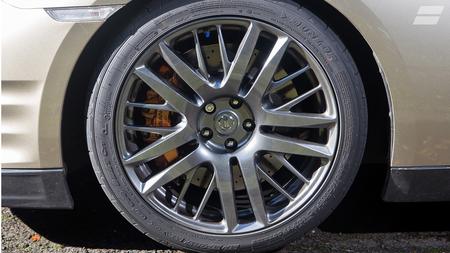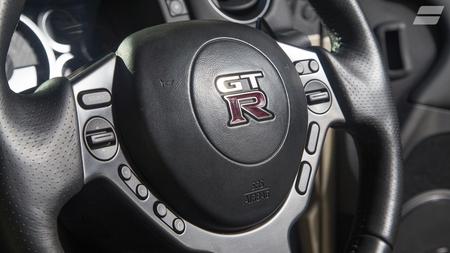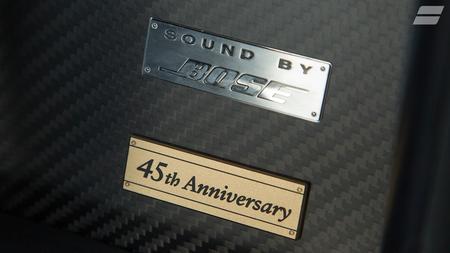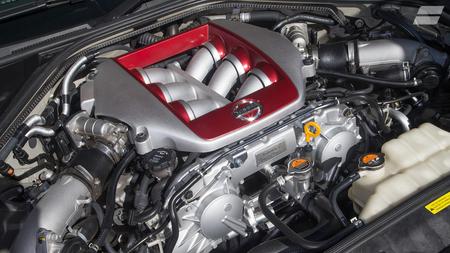 Should I buy one?
Absolutely. The GT-R remains a singular, addictive driving experience that borders on the outrageous. This limited edition might be nothing more than a timely reminder of the rich history of the badge itself, but if you like the colour gold, well, it's a no-brainer.

Seriously, though, it might not be perfect, and the price may have crept up, but it's worth remembering that in among a huge range of rivals from Porsche, Mercedes, and soon even McLaren, the current car remains just as brilliant - and as relevant - as ever.

The depth of engineering know-how on show, and that almighty twin-turbo V6 still dominate the whole experience, but it's anything but one-dimensional. If you're in the market for a sports car, the GT-R is still more than worthy of consideration.
Key facts:
Model: Nissan GT-R MY15 45th Anniversary Limited Edition

Price: £79,780

Engine: 3.8-litre V6 twin-turbo petrol, six-speed dual clutch auto

Power/Torque: 542bhp/466lb ft

0-62mph: 2.7 seconds

Top speed: 196mph

Economy: 23.9mpg

CO2/Tax liability: 275g/km

Boot space: 315 litres
Also consider:
Porsche 911
The definitive sports car is lighter and more agile, yet apart from the Turbo, not as quick.
Mercedes AMG GT
Gorgeous looks, and like the Nissan a proper tourer, but also £40k more expensive
Lamborghini Huracan
Stunning V10 engine and proper supercar looks, accompanied by a bonkers price tag
Interested in buying a Nissan GT-R?