First Drive First drive: 2015 DS 4 THP 210
DS has now split from Citroen to stand on its own as a luxury brand. So, can the DS 4 Hatchback live up to the billing?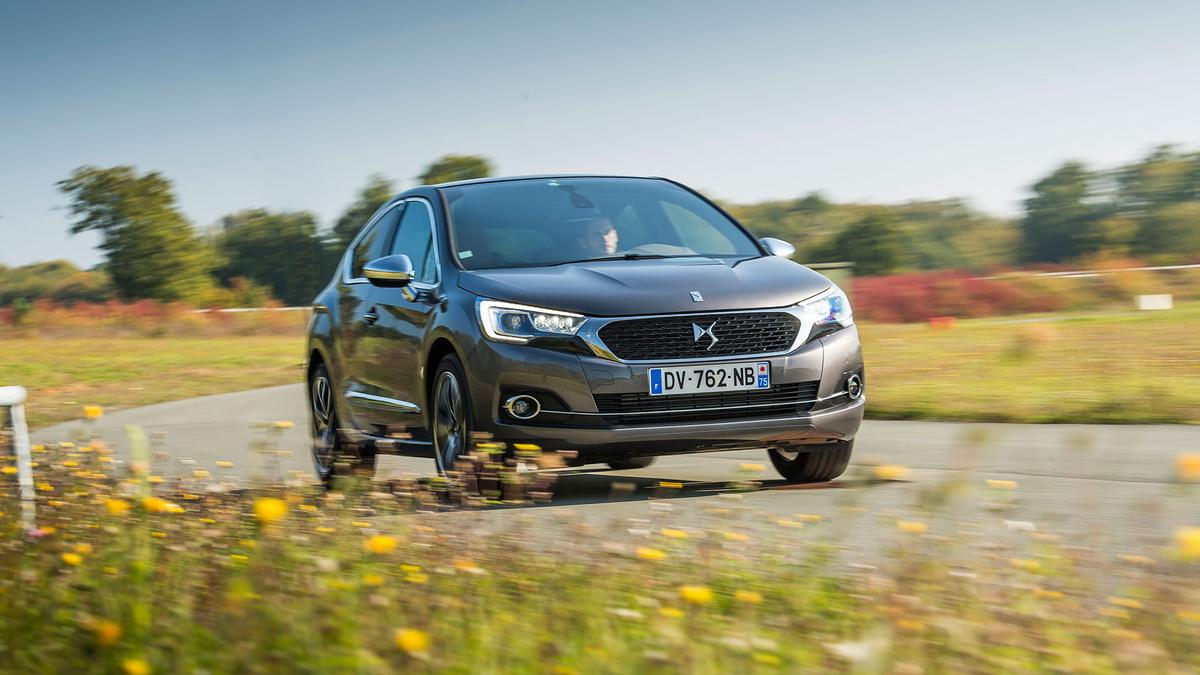 View gallery
Auto Trader Verdict:
The DS 4 offers plenty of individuality compared with its ubiquitous premium hatchback rivals, thanks to its styling and its rarity. However, with a disappointing driving experience, poor practicality and patchy quality, it offers very little else.
Need to know:
Refreshed version of premium hatchback from Citroen's luxury brand

Available in standard five-door hatchback and SUV-style 'Crossback' variants

On sale in November, with range starting at £19,495
What is it?
Never mind the DS 4; it's entirely possible that you don't know what DS is full-stop.

Well, where DS models were once part of Citroen's model line-up, DS has now branched out on its own as a separate luxury brand. The DS 4 sits in the middle of the brand's three-car portfolio, and as a premium hatchback, it's a rival for the likes of the Audi A3, BMW 1 Series and Mini Clubman.

To look at, the latest DS 4 hasn't changed a whole heck of a lot since its days as a Citroen. It has a new grille surrounded by chrome trim, and revised headlamps that incorporate LED running lights, but the overall proportions of the car remain largely untouched, with a plunging roofline towards the rear to give a coupe-like profile.

That said, there is also a new Crossback version, which adds some SUV-like flavour to the styling with a raised ride height, roof rails, plastic wheelarch protectors and black alloy wheels. Here, though, we'll concentrate on the hatchback, which is expected to account for around 75% of sales.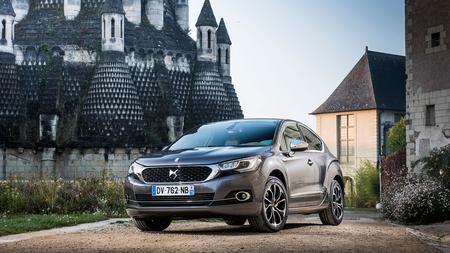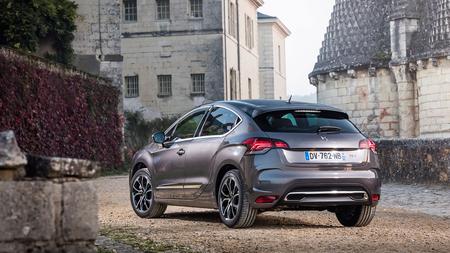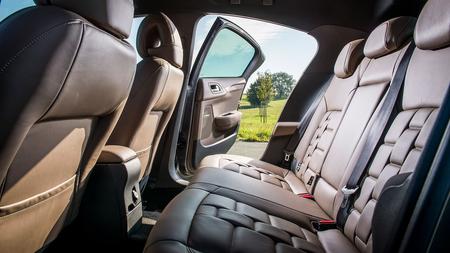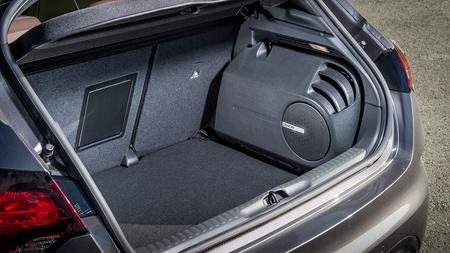 What is it like?
In a word, flawed. That swooping roofline does the car's practicality no favours, because the rear seats are tight on both headroom and legroom. The roof also curves down at the sides, meaning that adult passengers will find the side of their head brushing against the headlining. That low roof is also hindrance when trying to get in and out of the back seats, and so are the narrow rear door openings. What's more, the fixed rear windows won't be a hit with kids who like to be able to roll their windows up and down.

The boot, meanwhile, is a half-decent size at 385 litres, but the narrow opening and high lip restrict your access to the space, and folding the rear seats down leaves you with a load area that's both stepped and sloped.

To be fair, though, the DS 4 isn't designed for practicality; it's designed for style and luxury. Even on that score, however, you might feel a little short-changed by the interior. The dense, soft-touch dashboard is nice enough, but some of the other plastics aren't quite so high in quality, and some of the switches feel a little flimsy. The ergonomics could be better, too. The layout of the dashboard is pretty simple and clutter-free, but most of the car's functions are controlled through the central touch-screen, and it's not the most intuitive system.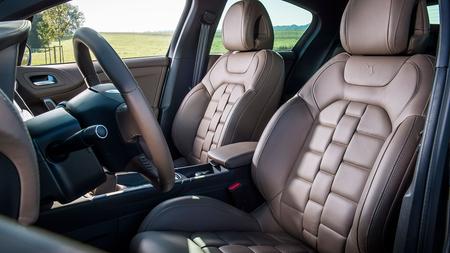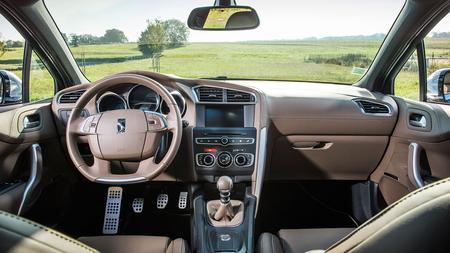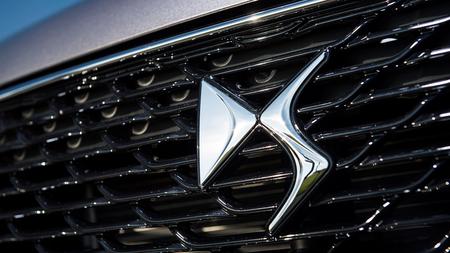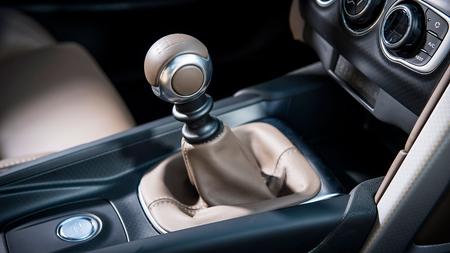 The way the DS 4 behaves on the road doesn't exactly communicate a feeling of luxury, either. The ride is jittery and unsettled at all speeds, making life rather uncivilised. And, that's on the largely immaculate French roads of our test route; stick the car on some battered British blacktop, and we fear things could get downright uncomfortable.

Granted, you do get decent body control in the bends, along with plenty of grip, but you also get steering that feels slow and vague. What's more, it's ridiculously heavy at low speeds, and the wheel trembles in your hands at motorway speeds. Not ideal.

You're subjected to a fair bit of noise on the motorway, too. You can hear the wind whistling around the windscreen pillars and door mirrors, and the turbocharged 1.6-litre petrol engine buzzes away noisily. With 208bhp, you'd be forgiven for expecting warm-hatch performance from this engine, but it never really comes. The pull is fairly strong at the bottom of the rev range, making it pretty flexible, but the pull doesn't get much stronger as you venture further up the dial and there are a few stutters in the delivery along the way.

We also had a shot in a Crossback version with a 2.0-litre diesel engine giving 178bhp; and, while it feels reasonably brisk, it doesn't have the sort of pace that you expect given its prodigious output. Worse still, despite its raised ride height, the Crossback's suspension is also stiffer than the hatchback's, meaning the ride is even less cultured.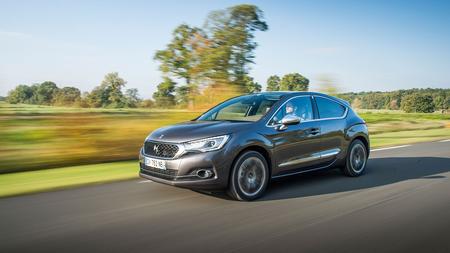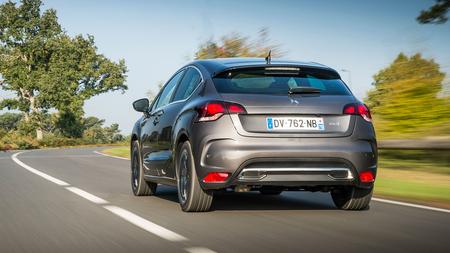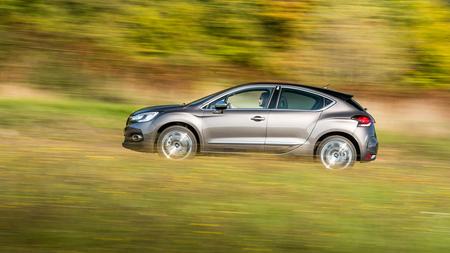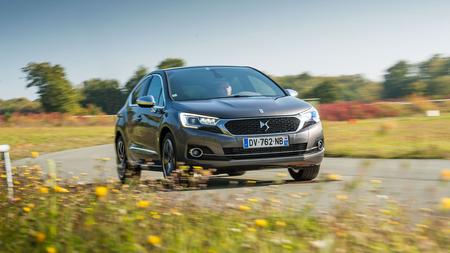 Should I get one?
We know, we know; this all sounds rather negative. Fact is, though, that we can't think of a single reason to recommend the DS 4 over super-talented rivals like the Audi A3 Sportback and BMW 1 Series. Yes, it's a bit cheaper to buy than those cars, and it's well equipped (all versions come with alloys, sat-nav, automatic lights and wipers, air-con, rear parking sensors, cruise control, DAB radio and Bluetooth). However, it's not nearly generous enough on either score to make up for the fundamental shortcomings in other areas.
Key facts:
Model: 1.6 THP 210 Prestige

Price: £22,995

Engine: 1.6-litre turbocharged petrol, six-speed manual

Power/Torque: 208bhp/210lb ft

0-62mph: 7.8secs

Top speed: 146mph

Economy: 47.9mpg

CO2/BIK tax liability: 138g/km/22%

Boot space: 385 – 1,021 litres
Interested in buying a DS AUTOMOBILES DS 4?