Feature
Classic Ads: Cake (Skoda Fabia)
In our Classic Ads series, we take a look back at some of the motoring industry's most infamous, memorable, and controversial adverts from years gone by. This one might make you a bit hungry...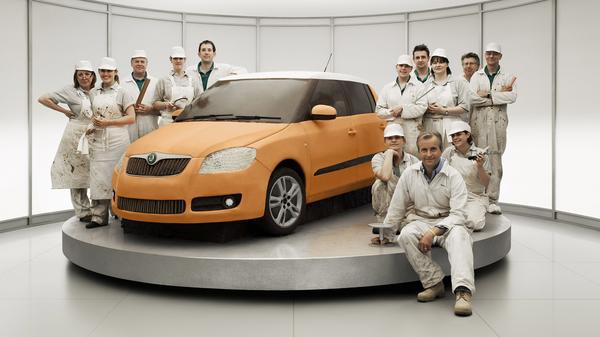 We all love a good-looking car, but it's not every day you spot a vehicle that looks good enough to eat.
Step forward Skoda, who created exactly that in 2007; a life-size cake in the shape of the second-generation Fabia hatchback. It was the star of a TV advert that captured the imagination – and stomachs – of UK viewers, and prompted several people to try to take bites out of cars in the forecourts of Skoda dealers across the country. OK, not really. Titled simply Cake, the advert was produced by Gorgeous Enterprises and followed a team of chefs as they mixed, baked and constructed the Fabia cake, accompanied by Julie Andrews singing My Favourite Things. She gave the advert her personal seal of approval when allowing the song to be used. Madeira and Battenberg cakes are painstakingly mortared together with icing and jam, slathered in orange icing and accompanied by a full-size engine oiled with golden syrup. The mouldings are made of Rice Krispies, and the grille is Chocolate Fingers. Yum. The cake itself took eight people – chefs and model makers – ten days to make at Shepperton Studios, and weighed a tonne and a half. Cruelly, its time under studio lights rendered it unfit for human consumption by the time filming ended, so most of it ended up on a compost heap. However, bits were kept for posterity, including the engine and one of the wheels, which were made from plastic. Sources within Skoda tell us the campaign is still internally regarded as a marketing benchmark a decade later, and that workers in the UK head office still have cake each Friday in tribute to the advert. Or possibly just because they really like cake.