Expert Review
Polestar 1 coupe (2019 - ) review
Read our review of the Polestar 1, a new hybrid luxury coupe.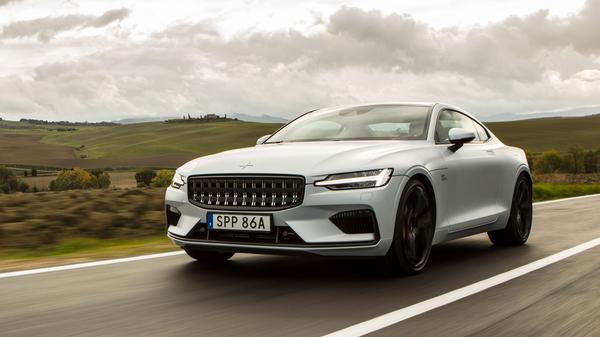 The Auto Trader expert verdict:
Strictly a collector's item, the Polestar 1 is a mind-boggling, plug-in-hybrid, super grand tourer, and the first model from the electric performance brand that used to be part of Volvo. It's seriously expensive, and available in left-hand drive only. With just a handful ever making their way to the UK, you're assured of a very special piece of kit.
Reasons to buy:
Very rare in the UK
Rapid performance
Capable of 90 miles on electric only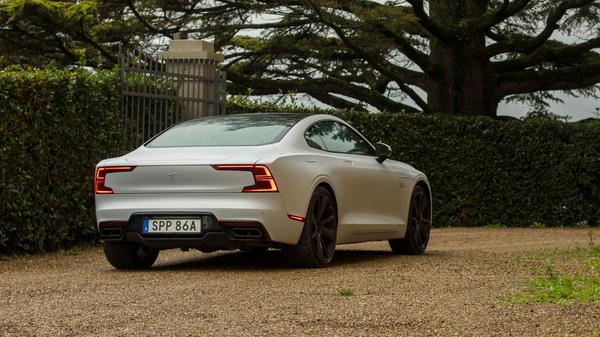 Running costs for a Polestar
This is perhaps the only hybrid that can truly lay claim to the title, because, unlike other hybrids which have a very limited range on electric power only, you can over 90 miles at motorway speeds before the engine kicks in. That means, for most people, very low running costs because it's much cheaper to charge your car than fill it with petrol or diesel. For most daily commutes, battery power will suffice. There are also lower servicing costs due to less wear and tear on fewer moving parts, and, because the
Polestar 1
is essentially a
Volvo
, it won't leave mechanics scratching their heads while muttering "I've never seen one of these before".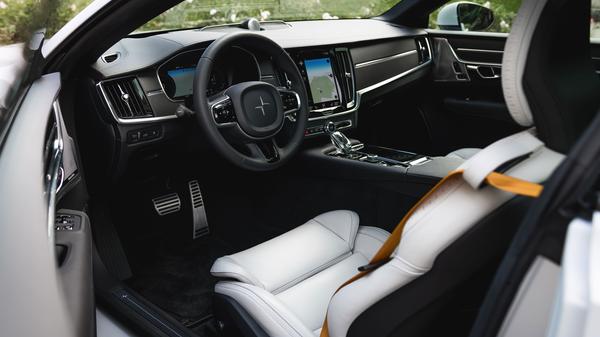 Reliability of a Polestar
Although this is the first model to come out of
Polestar
, which would normally leave us unable to predict much about reliability, the Polestar 1 shares most of its parts inside and out with Volvo (the Polestar 2 will depart form this script), which has a pretty good reliability record, although minor software glitches can occur with the touchscreen tablet. The warranty is your industry-average three years, or 60,000 miles, whichever comes first.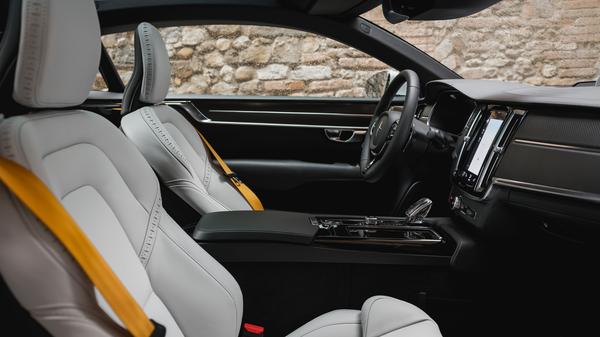 Safety for a Polestar
Volvo's raison d'être, and Polestar isn't stupid so has stayed fully aligned on this one. Polestar 1 provided the first ever crash test for a carbon-fibre body; carbon fibre is an excellent material on impact, cracking to dissipate the impact, rather than crumpling into the passenger zone. Seven airbags are fitted and, because there's only one level of trim, you get all the safety bells and whistles like pilot assist (adaptive cruise control essentially with some steering intervention), blind spot warning, parking aids and more.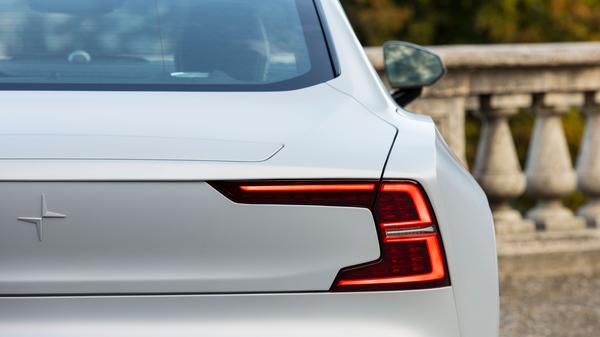 How comfortable is the Polestar
This is really a two plus two rather than full four-seater, with a gorgeous sloping roof which, while it looks the business, doesn't do a lot for headroom in the rear, and as it's a coupe, entry into the rear is tricky. We also found the mechanical suspension quite tough - you can manually adjust the damper settings but that involves lying on the ground by the rear axle and fiddling under the bonnet at the front. There's a lovely glass roof stretching the length of the car, but boot space is compromised by electric wizardry. It's deliciously quiet however, and the two front seats are generous in their accommodation.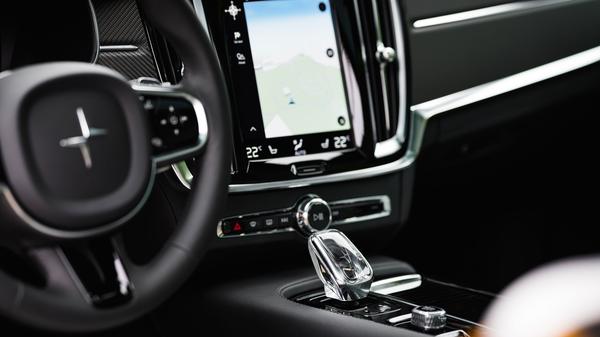 Features of the Polestar
Call us childish, but the coolest feature is the wires and plugs for the battery bit: they are exposed behind a glass window in the boot, and backlit at night. the rest of the interior is familiar Volvo fare, with the large tablet touchscreen also found in the
XC90
and
XC60
, the twist button to switch the engine on and off, and digital pages of features to activate for connectivity and safety systems. There is white LED strip lighting, which looks a bit passé in the wake of the 54 colours you can choose on a
Mercedes
, but you do get bright yellow seatbelts and two white leather front seats that contrast with the black leather everywhere else.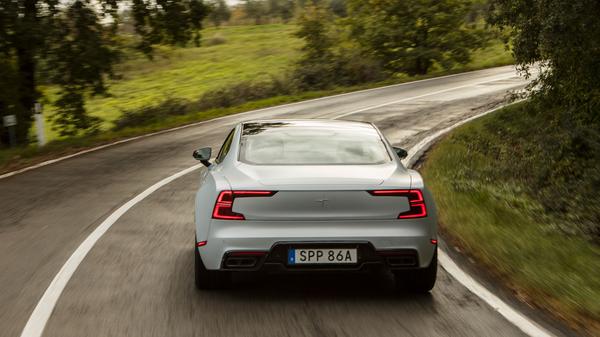 Power for a Polestar
A point is docked for this being a hybrid - sure it's a very capable one, but the rest of Polestar's range will be fully electric, so this feels like a cop out. But power is there by the bucket full: a 2.0-litre petrol super charged and turbocharged engine combines with the motors to produce 600 horsepower and 1,000Nm of torque, which gives this car rapid acceleration from a standstill (4.2 seconds for 0-60mph). You can choose electric-only mode, for as long as the battery charge lasts, or combine with the engine for sports performance. given the luxury price tag of this car, we actually preferred to leave it in electric power which suits the smooth, unruffled chatter of this GT.