Expert Review
Lexus CT 200h Hatchback (2017 - ) review
The Lexus CT 200h is a premium hybrid hatchback using a mild electric boost to improve emissions and fuel consumption, albeit without the tax-busting advantages of plug-in alternatives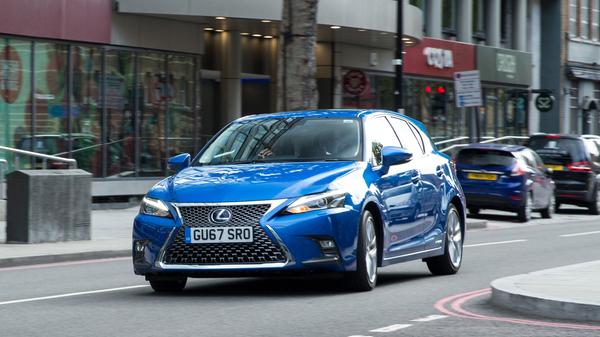 Words by: Phill Tromans

Additional words by: Auto Trader
Last updated on 5 September 2020 | 0 min read
The Auto Trader expert verdict:
The CT 200h is a stylish, well-made and comfortable hatchback, but it's beginning to show its age in a few areas and it's not great to drive. Still, if you rate a comfortable, stylish interior and the hybrid capabilities over a zingy driving experience it could yet appeal.
Reasons to buy:
Sharp looks
Great quality interior
Good reliability record
Running costs for a Lexus CT 200h
In terms of rivals, you're looking at other premium-end hybrid cars, like the previous generation Volkswagen Golf GTE or more conventional hatchbacks like the BMW 1 Series or Audi A3. The Lexus is generally a fraction more to buy than its traditionally-powered rivals, but considerably cheaper than the Golf, although it should be pointed out the Golf has more power and can be plugged in to recharge the battery, unlike the Lexus. The new Golf GTE will, likewise, be plug-in. That should give the Volkswagen considerably better fuel economy, depending on how it's driven, though for company drivers the main saving will be in Benefit In Kind. Although the CT 200h benefits from good fuel economy and low CO2 figures compared to a similarly-priced A3 or 1 Series, Lexus resale values aren't as strong as either Audi or BMW. Servicing costs are likely to be broadly similar to its rivals. Overall, don't expect to make massive savings on account of its hybrid power.
Expert rating: 3/5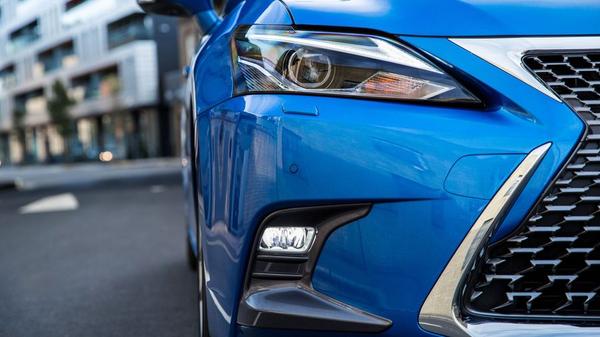 Reliability of a Lexus CT 200h
Lexus shares an excellent reliability record with its sister company Toyota, with which it also shares much of its technology. Toyota's position on the respected JD Power Dependability Study has slipped a bit in recent years but both brands have a reputation for reliability and Warranty Direct's Reliability Index places Lexus towards the top of the manufacturer rankings. Should anything go wrong with your CT 200h, Lexus offers fairly standard three-year, 60,000-mile warranty.
Expert rating: 5/5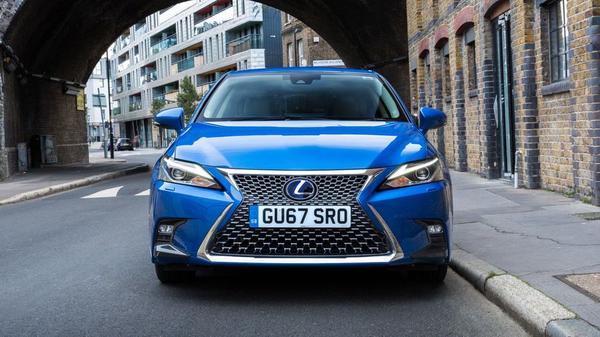 Safety for a Lexus CT 200h
The CT 200h scored the maximum five stars in crash tests by safety organisation Euro NCAP, but that was way back in 2011 when it was first launched, and standards have moved on since then. However, the revised version, released in 2017, does feature as standard automatic emergency braking and a lane keep feature to stop you straying out of your lane by mistake. Isofix child seat mounting points are on the two outer rear seats, and all models have front, head, side and knee airbags.
Expert rating: 4/5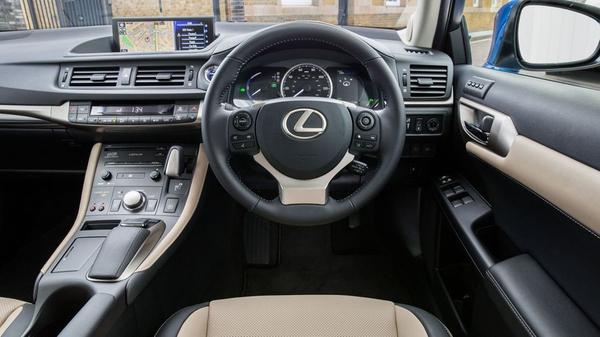 How comfortable is the Lexus CT 200h
There's no getting around it; the ride quality on the CT 200h is disappointing harsh, and especially so when you consider the badge it's wearing. Lexus has a reputation for quality and comfort but the harsh thumps and bumps through the overly stiff suspension are plain disappointing. The steering is on the heavy side, which on the one hand gives an impression of solidity and stability on the move, but on the other makes manoeuvring more of an effort than some would like. The handling itself is competent, but if you've any hopes of the CT200h offering a level of sportiness and engagement then you'll be disappointed. It feels heavy in the bends and doesn't respond well to being pushed. Practicality is reasonable, but not amazing. Rear headroom is OK but legroom is tight, especially if you have a taller driver or front seat passenger. The boot is on the small side too, thanks to the battery location under the boot floor. The front door pockets aren't the largest, but nicely shaped to accept a water bottle. But the central cupholders are among the best we've seen, with plenty of space for cups, bottles or flasks of varying sizes. That might not be a quote that'll make Lexus's marketing materials but, if you're on the road a lot, it's a welcome plus.
Expert rating: 3/5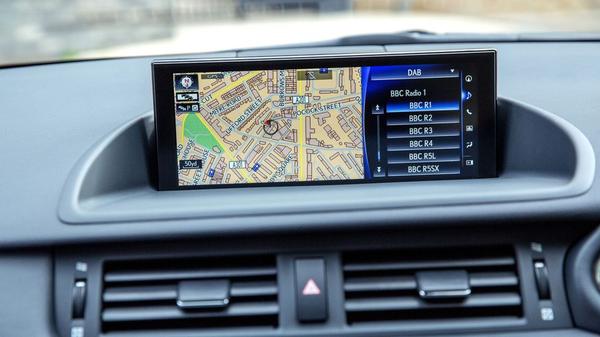 Features of the Lexus CT 200h
Build quality is generally good, but the interior of the CT 200h feels dated, being little changed from the car's introduction in 2011. The infotainment system looks good and is presented well, but there's no touch-screen option, the joystick controller is fiddly to use, and there's no Apple CarPlay or Android Auto. Still, the seats are comfortable, and the driving position is pretty good, with plenty of adjustability in both seat and steering wheel. All models have adaptive cruise control and dual-zone air conditioning, as well as satellite navigation and reversing camera. In a contrast to German manufacturers and their huge options lists Lexus prefers to bundle extras into 'packs', with self-explanatory names like Sport, Premium, Tech and Convenience. 'Takumi' is the top level and the one to go for if you want a truly luxurious feel.
Expert rating: 4/5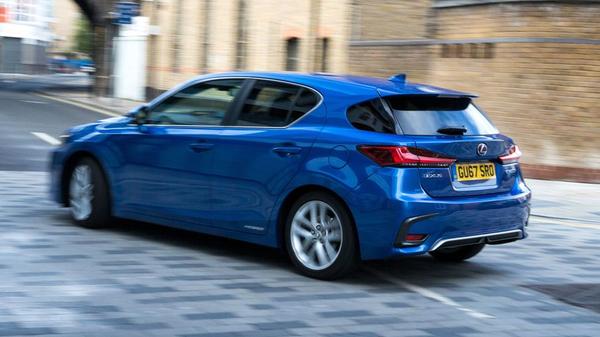 Power for a Lexus CT 200h
The CT200h is only available with one source of power, which is a 1.8-litre petrol engine mated to an electric motor and an automatic gearbox. The result is an experience that will return decent fuel economy, but the engine makes a heck of a noise when it's working hard, and the unusual gearbox – known as a continuously variable transmission – doesn't help, sending it into a high-pitched whine as it tries to eke more power out. The juggling of electric power, petrol power and recharging to the battery is carried out well by the car's computer – and you can watch it working on the infotainment screen – but the overall experience feels unrefined. That said, when the CT 200h runs around town in electric mode, it's much more positive, with silent operation and seamless transition into petrol power when needed. However, when you compared it to something like Volkswagen's Golf GTE, it comes up very short in terms of range and refinement. It's also not a plug-in hybrid, which means you can't top up the battery from a mains supply.
Expert rating: 2/5