Advice
Getting your car ready to sell
Sell your car quickly and for the best price by getting it ready for sale. This guide covers everything you'll need to do before selling your car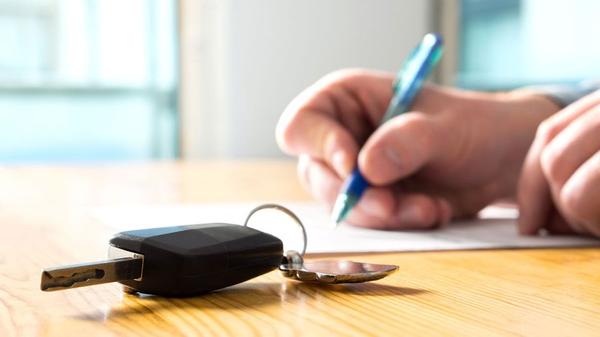 What are your responsibilities when selling a car?
From being able to sell the car in the first place, to advertising it fairly, anyone selling a car has many obligations to fulfil.
TOP TIPS
Be sure you are entitled to sell the car
Clear any outstanding finance before you sell
Always be truthful and fair
Are you entitled to sell your car?
It may sound obvious, but one of the most important responsibilities for any seller is to ensure they are entitled to sell the car.
If you have any outstanding finance on the car, it will need to be settled before you can sell the car and be paid. If you are selling privately, you should speak to your finance provider to see if you need to do this in advance of the sale (which is likely). If you are selling to a dealer, they may be able to do this as part of the exchange. Remember, though, this does not apply to personal loans, as they are not secured on the car. Related: Can I sell a car with outstanding finance?
Be honest
Whoever you sell the car to, it is important to be honest. You should describe the vehicle as truthfully and fairly as possible, both in any advert you place, and in face-to-face discussions. This should reduce the risk of future disputes or claims that you have misrepresented what you are selling.
You must not sell a car that isn't roadworthy, and must answer questions truthfully. Related: creating an advert
How should you prepare your car before selling it?
A clean and tidy car isn't just easier to sell, it gives a buyer less chance to haggle.
Preparing your car for a sale is an important investment in time and – possibly – money. Not only could it mean you sell your car more quickly, it might also mean you get more money for it. TOP TIPS
Clean the car inside and out
Make sure everything works
Gather together all the car's paperwork
Cleaning your car
The very least you should do is to make sure it's clean and tidy inside and outside. Simple things like clearing out the glovebox and doorbins can make the car more attractive to a buyer.
It might be worth considering a professional valet which could save you time and be a sensible investment. After all, if a £20 valet adds £100 to the value of the car, you're quids in.
Checking the electrics
Likewise, go around the car and check all the electrics work – everything from the lights and wipers outside to the stereo, air-con and displays inside. You should also check the tyres (including the spare, if your car has one) are in good condition and all the mechanical bits and pieces are in good working order.
If you come across any minor problems or damage, it's worthwhile getting them fixed; and, if your car has an MOT due to run out in the near future, consider getting a fresh one done. This is not just because a clean bill of health will make the car more appealing to potential buyers, but also because any obvious problem provides the buyer with the perfect opportunity to try to beat you down on price.
Get your paperwork ready
Finally, don't forget preparing your car involves more than just the car.
Gather together all the paperwork
you have for the car – MOT certificates, and details of any services or repairs you have had completed on the car.
Again, it all helps to make the car more valuable and attractive to a potential buyer, as it will help to confirm the car's history and give the peace of mind that comes from knowing the car has been looked after. Related:
Sell your car with Auto Trader
.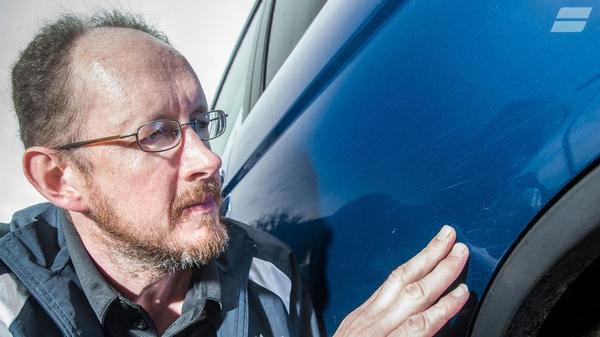 Is it worth the cost of carrying out minor repairs?
Some repairs are worthwhile, but don't feel you have to fix every little thing.
It's never easy to decide whether or not to carry out repairs on your car
when you're trying to sell it
. On the one hand, repairs will make your car more valuable and easier to sell, but on the other there's no guarantee you'll recover the amount the repair, or repairs, cost. When you're dealing with a minor problem – a blown bulb, for instance – it's certainly worth getting that sorted out. After all, think about the impression it leaves: if someone sees you don't even care enough about a car to spend a few quid on a bulb, what will they think about your attitude to more major repairs?
What about major repairs?
If you're looking at costlier maintenance or a more substantial repair, take into account not just the cost of the job, but also the age of the car.
The newer the car, the more highly we'd recommend carrying out the repair, as not only are you more likely to recoup the cost, it's also more likely any prospective buyer can find a comparable car in better condition. Or, look at it the other way: the older a car is, the more likely it is buyers will expect – and be prepared to put up with – the odd 'war wound' here and there. Next:
Where should you sell your car?