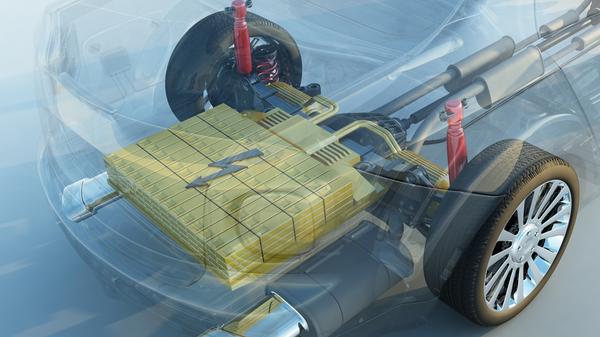 Advice
Electric and hybrid car batteries
Find out more information on whether you should buy or lease the battery for your electric car.
The electricity to drive an electric car is stored in a battery in the car, and a hybrid car uses a battery in conjunction with a 'normal' petrol or diesel engine.
With a conventional car, you don't have to worry about paying extra for the engine, but when it comes to an electric or hybrid car, you either have to buy or lease the battery.
Leasing a battery
Some car manufacturers that offer electric cars also offer battery leasing schemes. The cost will vary depending on how many miles you drive a year, and how long the lease will run for, but you should expect to pay around £50-100 a month. In most cases, you will have to lease the battery for the same amount of time you own the car for.
Leasing a battery means that you won't have to worry about replacing it when it reaches the end of its life, or if there are any faults.
Buying a battery
When it comes to buying an electric car, you can also buy the battery. With some models – like the BMW i3 or Tesla range – the battery comes with the car anyway, and there is no option to lease. If you want to buy the battery to power your EV, it will mean that you won't have to pay the monthly lease fee. You also won't have to stick to a mileage limit like you will if you choose to lease.
However, if the battery needs replacing after the warranty is up, or if there's a fault, the cost of a new one is thousands of pounds.
Batteries in used cars
When it comes to buying a used electric car, you'll either have to factor in the cost of leasing the battery on top of the price of purchasing the car, or you'll have to think about the one that comes with the car.
If the car is a few years old, there may be concerns about how well the battery will keep its charge. And if you have to replace a battery, it could cost you a lot of money. If the car has been driven regularly, and the battery has been fully charged and discharged a lot, that will help to maintain its condition. However, if the car been charged a lot using a rapid charger, that will shorten its life. EVs currently don't hold their value particularly well, so although buying the car might be relatively affordable, if you have to replace the battery, it could end up costing you more than the car. However, most EVs do come with a separate battery warranty, which will likely be longer than the car's warranty. The batteries will have at least a five-year warranty, with most having eight years, so that should offer some peace of mind.
Batteries in hybrid cars
It's unlikely that you'll ever have to replace the battery in a hybrid car, as they're developed to be a 'life-of-the-car' component and should last for more than 100,000 miles. For example, Toyota offers the same five-year/100,000-mile warranty on the battery as it does for the rest of the car, with the option to extend if you have an annual 'hybrid health check'. However, if you do have to replace your hybrid battery outside of the warranty, it can cost several thousand pounds.