Volkswagen Taigo SUV
New from £24,740 / £431 p/m
Is the Volkswagen Taigo SUV a good car?
Read our expert review

Words by: Erin Baker
"The Taigo is the seventh SUV in the Volkswagen line-up, and sits between the T-Cross and T-Roc, with a coupe-style sloping rear roof for extra style. There's a choice of two petrol engines and manual or automatic transmissions. The model comes in the same three trim levels (Life, Style and R-Line) as most of the VW range, plus a lot of customisation options."
Read the review by category
Running costs for a Volkswagen Taigo
List prices seem quite reasonable and, when you're driving it, the Taigo feels like value for money. Both petrol engines are small (1.0-litre and 1.5-litre) which means decent fuel economy, insurance, Benefit In Kind and 'road tax'/VED. You pay a premium for the VW badge, but the return on investment is a nicely set-up car.
Reliability of a Volkswagen Taigo
The Taigo is classed as a new model but sits on the same structure as the Polo and T-Cross, so the platform under the car has been tried and tested over quite a few years now. The engines and transmissions are also shared across the group. You get the standard Volkswagen warranty of three years/60,000 miles which is the industry average, plus roadside assistance.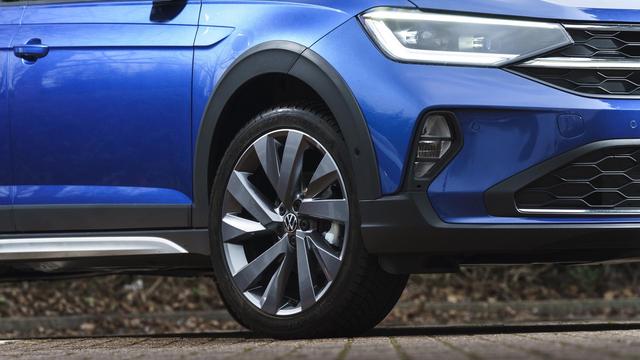 Safety for a Volkswagen Taigo
VW's driver assistance systems are fitted as standard and include all the usual bits to do with lane-keeping, emergency braking, not pulling out in front of other vehicles and steering you away from imminent collisions. The best bit about them, however, is that you can turn them all on and off via a full-screen image of a car on a road - just touch the relevant bit of the car or road in the picture that you want to activate (i.e. the lane marking on the road if you want to turn lane-keeping on or off) and it'll turn blue to indicate it's on.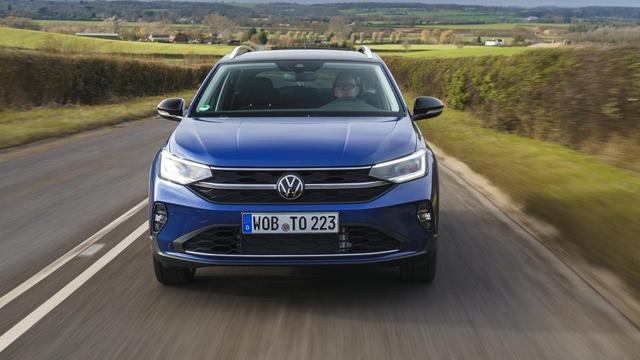 How comfortable is the Volkswagen Taigo
There are quite a lot of hard black plastics in the car, including bits you touch quite a lot like the door handles. This cheapens the experience of being in the Taigo somewhat, and is rather disappointing. Cheaper cars like the Fiat 500 also demonstrate that you don't have to charge customers a high price in order to give them a leather alternative that's fresh, fun and friendly for the environment. In terms of space there is a surprising amount of legroom for something built on the Polo platform, and an equally surprising amount of headroom in the rear for something with a sloping roof.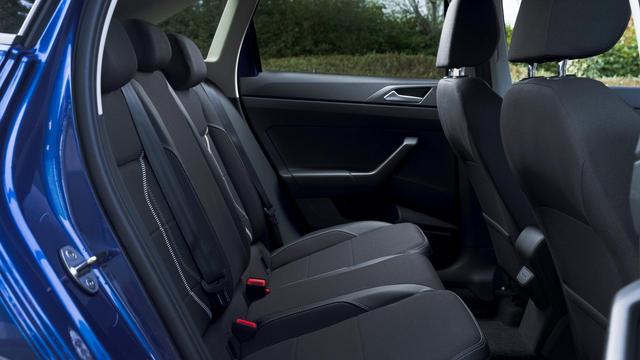 Features of the Volkswagen Taigo
You get wireless smartphone charging, multi-function steering wheel, electric folding and heated door mirrors, black roof rails, front fog lights, LED headlights and a digital cockpit display as standard from the base Life trim upwards. There's a slider to control the temperature and ventilation which is too fiddly and sensitive - buttons would work better. It's an irritation not restricted to the Taigo, however, given it's on most VW infotainment systems and activates a second, 'hidden' layer of functions as your finger gets close to the screen. Some like it but others don't.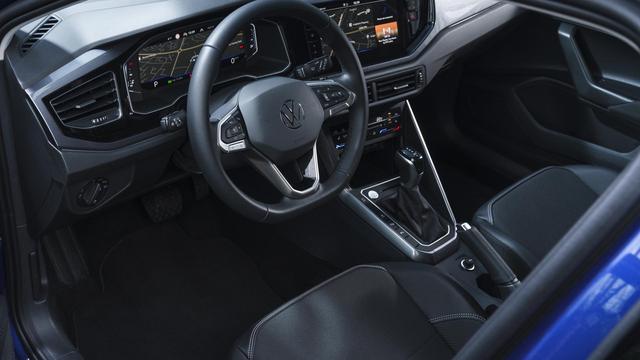 Power for a Volkswagen Taigo
The 1.0-litre petrol engine is available with 95 or 110 horsepower outputs – we tried the latter, more powerful version with the DSG automatic transmission. In manual form it's expected to be the best seller but, either way, it has the surprise-and-delight factor of accelerating briskly in a manner that belies the stated power. There's no need to step up to the 1.5-litre engine, but neither would we want to go down to the 95-horsepower version. Overall it's pretty quiet and smooth for a relatively cheap model sitting on a small-car platform. If it weren't for all that horrible harsh plastic inside, we'd be sold.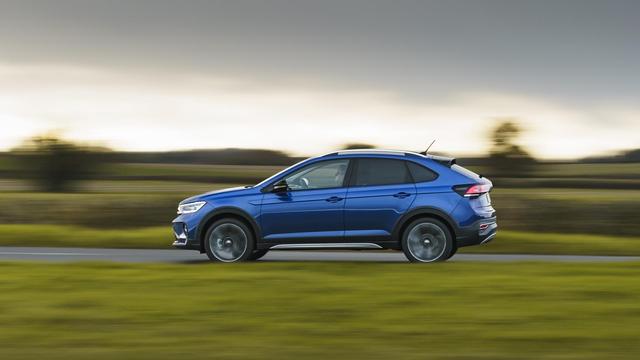 Lease deals
These deals are based on terms of 8,000 miles, for a 36 month lease with a 6 months initial payment.
Standard equipment
Expect the following equipment on your Volkswagen Taigo SUV. This may vary between trim levels.
Related articles and reviews