Volkswagen Multivan MPV
New from £44,167
Overview
Petrol, diesel or petrol plug-in hybrid
Is the Volkswagen Multivan MPV a good car?
Read our expert review
"Vans are increasingly popular for families and lifestyle users but commercial roots can feel a little rough around the edges. That's where the Multivan seven-seater steps in, combining the outdoorsy vibe of a Transporter but based on passenger car foundations for a more civilised driving experience. In essence it's a replacement for the old Sharan MPV dressed up in cool two-tone paint and no worse for that, given the head-turning looks and fantastic practicality. While the ID.Buzz will offer similar in pure electric form the Multivan's choice of petrol, diesel or plug-in hybrid offers greater flexibility. All of which is good, though reliability wobbles with the model we tested are a cause for concern."
Read the review by category
Running costs for a Volkswagen Multivan
You can have the Multivan with conventional engines but we're concentrating on the plug-in hybrid (PHEV) , given it bridges the gap between the diesel Transporter or all-electric ID.Buzz you may also be considering. You'll need a home charging point to make the most of it but, if you can charge it every night, the Multivan is one of the more convincing PHEVs we've tested. Priced on a par with premium SUVs it's not cheap, the PHEV costing about 10 per cent more than an equivalent petrol or diesel Multivan, though company drivers will get that back on Benefit In Kind and, if you're smart about charging, you should be able to save on fuel costs, too. VW also offers a wide variety of finance and lease packages, giving you the option to offset an end-of-term balloon payment against cheaper monthly rates if that suits your budget better.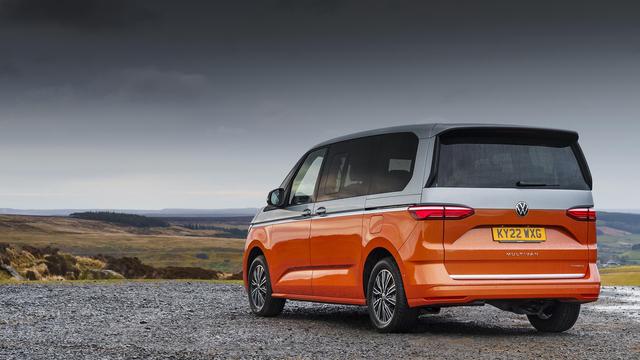 Reliability of a Volkswagen Multivan
The Multivan is based on the latest Golf, and shares many common parts. Unfortunately, Volkswagen seems to be suffering some tech wobbles of late, and our test vehicle would, on occasion, cycle through a bewildering selection of error messages on the dashboard relating to apparent faults with everything from safety systems to the electric drive. Most of these would disappear by simply turning the vehicle off and back on again but we asked Volkswagen to investigate. They reported back to say these messages were down to a "software communications error" and false alarms stored in the system's memory for one reason or another. This will, apparently, be addressed in an over-the-air update and we'll get the vehicle back in to check this has resolved the issue but, either way, it's hardly confidence inspiring.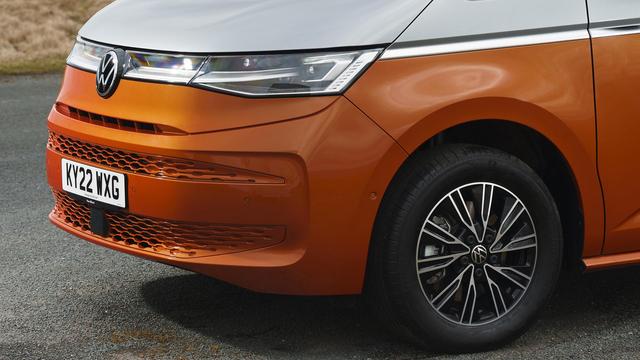 Safety for a Volkswagen Multivan
We know there's a lot of safety tech on the Multivan on the basis many of the error messages we got on the dash (see 'Reliability') listed the various systems that were apparently not available at any given moment, even if VW assured us these were false alarms. We'll have to hope it all works as advertised. Of greater concern was our test vehicle's habit of not properly engaging 'P' on the gearbox, which meant there were times we'd select P at a junction or when parking yet the vehicle could seemingly roll away. While you should always engage the parking brake (and most cars do this automatically when you turn the ignition off) as a fail-safe we didn't feel entirely confident the Multivan was secured from rolling away when parking. VW inspected our test car when it returned to them and reported a loose gearbox cable was responsible for the issue. This was a simple fix for the workshop but the fact this could happen at all gives us concerns.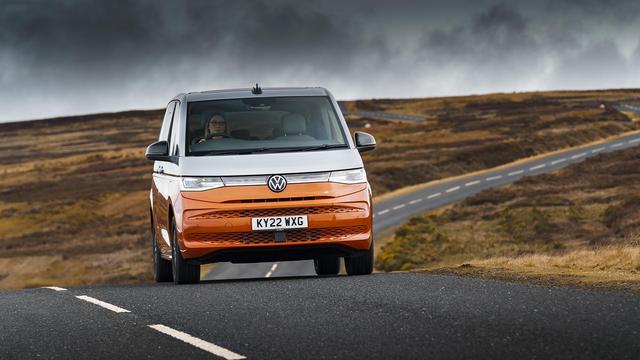 How comfortable is the Volkswagen Multivan
For all the funky trimmings the Multivan is, at heart, a good old-fashioned MPV, and a very good one at that. You get two conventional front seats but from there backwards the floor has rails into which various seats and accessories fit, meaning endless variations on how you configure the huge interior space. Essentially you have four full-size rear seats on the outer fixings, which can slide, fold or be removed as needed. A smaller central one can slide back or forth to form a bench for the middle or back row, or fold down to create an arm rest and table. A neat central binnacle can slide between the front seats and operate as a conventional storage area, or you can slide it between the two middle seats and unfold proper tables from it. Even with all the seats in place you get a decent boot, though it's tall rather than long. If you need even more space you can get a longer body, with more space behind the third row of seats. The fact you can put the seats in-line also means you can fit people and long items like surf boards or bikes down one side, though there isn't ultimately the space of a proper van like a Transporter and, frustratingly, in its bench configuration the middle row isn't actually wide enough for three Isofix seats. This seems a major dropped ball, given for families with more than two kids this is a major reason for buying a car like this. On the road the Multivan benefits from its car foundations, and is way more civilised to drive than a van derived vehicle like the Caravelle it replaces. It's quiet, comfy and the interior feels both genuinely premium but also usefully functional, which is a neat combination. Saying that, it might be a bit too fancy for some outdoorsy types more accustomed to chucking wet or muddy kit into the back of a conventional van.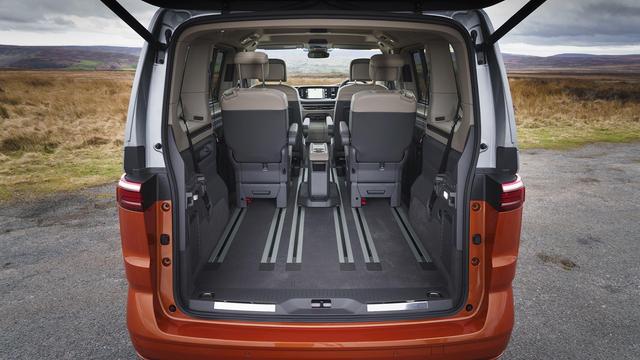 Features of the Volkswagen Multivan
Other than the choice of engine, and whether or not you want the standard or longer body, the options on the Multivan are thankfully simple, with just two trim lines. The fancier one we drove costs a chunk more than the base model but gets a lot of extra kit, including fancier two-tone upholstery on the seats, three-zone climate control, power side doors and tailgate (a gimmick the kids will love), automated parking and alerts for unseen vehicles alongside or behind you. Which is handy in a vehicle this big. Tech-wise the more expensive trim also gets a fully digital instrument cluster to complement the big central screen through which you control everything from heating and ventilation to nav and entertainment. It looks slick but we're not fans of touch controls for basics like volume or temperature, given these are placed exactly where you'd usually put a steadying thumb when operating the touch-screen. Hybrid models at least get Alexa-driven voice control if you're comfortable talking to your car. Oh, and that natty two-tone paint? It looks great but is a costly extra, so factor that into your budget!
Power for a Volkswagen Multivan
We'd be interested to try the pure petrol or diesel Multivans for curiosity's sake but it feels like the hybrid is the vehicle's USP, given it is so in tune with the way most owners would use it. Which is to say purring around on pure electric power for 50 weeks of the year doing the school run and other chores but having the reassurance of the petrol engine when you want to go further for the summer holidays or weekends away. There's plenty of power, even when fully loaded, and refinement is way better than the diesels powering most van-derived vehicles. While the official battery range is a conservative sounding 30 miles we easily survived a weekend of running round without hearing the petrol engine fire up once, while on a longer run it worked with the electric motor to deliver diesel-beating fuel consumption. That only lasts as long as you're able to keep the battery charged up but, for all the other concerns, the hybrid system on the Multivan is one of the more impressive ones we've tried.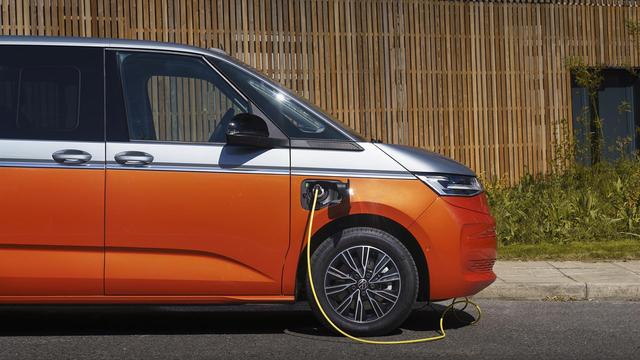 Standard equipment
Expect the following equipment on your Volkswagen Multivan MPV. This may vary between trim levels.
Related articles and reviews