Used Mazda CX-3
With 409 used Mazda CX-3 cars available on Auto Trader, we have the largest range of cars for sale across the UK.
Used Mazda CX-3 cars available to reserve
Used Mazda CX-3 cars in stock
Is the Mazda CX-3 a good car?
Read our expert review

Words by: Ivan Aistrop

Additional words by: Phill Tromans
"The CX-3 is, for this type of SUV, an engaging car to drive with much to like about it if you value fun behind the wheel as well as stylish looks. However, it's not as practical as some of its small SUV rivals."
Read the review by category
How good does it look?
Style is a major reason that people buy small SUVs, so any car in this class has to deliver. The Mazda CX-3 certainly cuts a different shape to most of its rivals, with plenty of curvy creases in the body and a 'floating roof' effect achieved with gloss-black rear pillars. This version, from 2018 onwards, is a facelifted version of car launched in 2015, and you can spot the newer version by a new front grille and darker side pillars. All models get alloy wheels and twin exhausts as standard, but stepping up from SE Nav+ to SE-L Nav+ trim earns you LED foglamps and rear privacy glass, while range-topping Sport Nav+ trim adds bigger 18-inch wheels, LED headlamps and chromed side sills.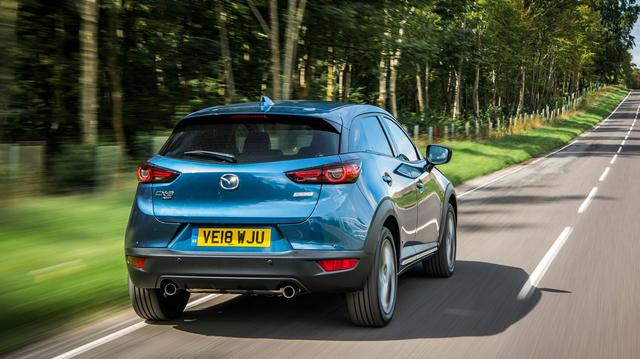 What's the interior like?
The CX-3's cabin feels solidly made and looks good, even if many of the surfaces aren't as appealing to the fingertips as they are to the eyes, especially when compared with Volkswagen's T-Roc. Then again, the VW aside, not many cars in the small SUV class are particularly impressive for quality, so among its peers, the CX-3 feels like a fairly posh product. The driving position has lots of adjustment, there's a good view out in all directions and the standard touchscreen infotainment system is reasonably easy to use, although several years after it was first introduced, it's starting to feel dated. In addition, it doesn't come as standard with Apple CarPlay or Android Auto, unlike plenty of its rivals. You can have it fitted at a dealer, but it'll cost you several hundred pounds.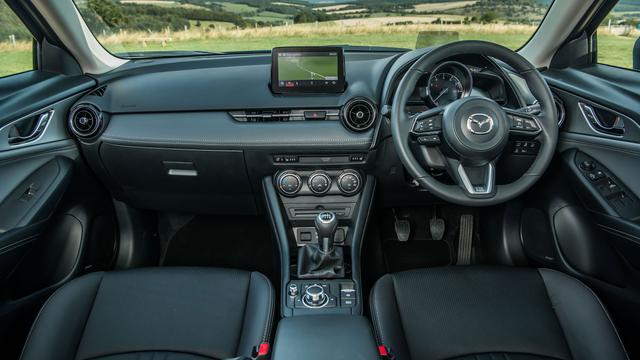 How practical is it?
The whole point of cars like this is to combine style with practicality, and the CX-3 simply doesn't play the family car role as well as many of its rivals. The rear seats are rather tight on space, particularly legroom, and the cabin is way too narrow to squeeze three in the back. The high rear window line also means that kids won't be able to see much out of the windows, and sitting back there feels rather dark and gloomy. Boot space isn't too bad, but it's only moderate for the class and it gets smaller if you go for the top-end Sport Nav+: the subwoofer for its posh Bose stereo eats into the space. However, you do get a handy false floor to level off the loadbay when you drop the split-folding rear seats, which go pretty much flat.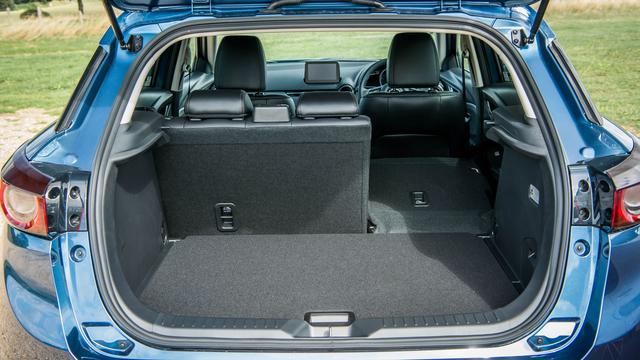 What's it like to drive?
If you're after a small SUV that's good fun to drive, the CX-3 could well be the car you've been searching for. Whether you go for front or four-wheel drive (both are available), the CX-3 delivers plenty of grip. The steering, which was revised in 2018, remains sharp with a nice, meaty weighting, while the body control stays impressively tight in all situations. The taut suspension, again revised in 2018, is tuned for handling over ride quality, so it's not as cosseting as a Renault Captur, but it never gets to the point where you'll feel uncomfortable. One noticeable fly in the ointment is road noise, which is higher than you'd expect, even at moderate speeds.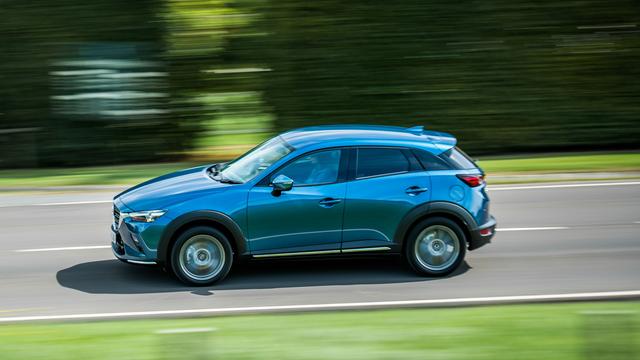 How powerful is it?
Mazda sells more CX-3s with petrol engines, most commonly a 2.0-litre unit with 121 horsepower, which is peppy enough but lacks low-end grunt, meaning you'll often have to rev it more than you expect, or change down a gear to find the power you want. Rivals use smaller, turbocharged engines to deliver similar levels of power, and they tend to feel more punchy. Once you're up and running though, it's fine for 95% of the time, and it's attached to a manual gearbox that feels really well sorted, solid and satisfying to shift around. If you enjoy the process of driving and feeling a mechanical connection to the car, then you'll like waggling the stick on the CX-3. Other engine options include a 150-horsepower version of the 2.0-litre engine, which comes with all-wheel drive rather than the front-wheel drive set-up found in the less powerful petrol car. The engine pulls well at higher revs but lacks a bit of grunt lower down. This is great if you're pressing on and keeping the rev counter above 4,000rpm, but below that you could be forgiven for wondering where the horsepower has gone. There's also a 1.8-litre diesel, which has 115 horsepower, and comes with front-wheel drive. It's quite noisy and chuggy, especially at lower speeds, and there's a disconcerting lag after gear changes. It's just about acceptable during everyday driving, but if you want to drive with enthusiasm - something Mazda's marketing would encourage you to do - you'll find it frustrating at not being able to get on the power. Once you're into the power band it's strong and pulls well.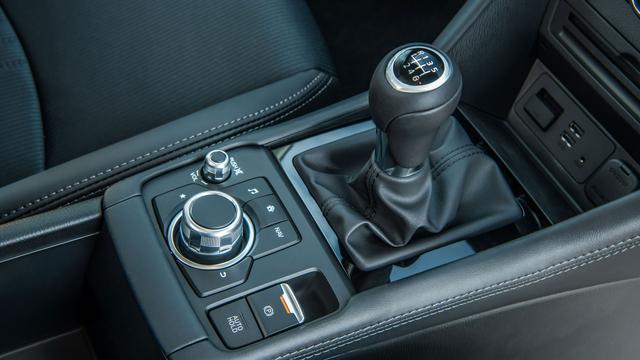 How much will it cost me?
The CX-3 is surprisingly pricey to buy compared to many of its rivals, although its running costs over several years go someway to offsetting that. We compared the likely big seller, the 121 horsepower petrol in SE Nav+ trim, with the equivalent Renault Captur and Nissan Juke, as well as a slightly more premium option in the form of the Volkswagen T-Roc. The Mazda and the Volkswagen are very similarly priced, several thousand pounds more than the Renault and the Nissan. When it comes to resale value though, the Mazda is predicted to hold its value very well, which means that overall it should cost less in depreciation-per-mile than any car save for the Renault, although that's largely because the French car is very cheap in comparison. The VW and Renault will return better fuel economy, but it's worth noting that the Captur only develops 90 horsepower compared to 121 in the Mazda (at the time of writing, this is the only petrol engine offered by Renault). Overall, the Renault is considerably cheaper than the other three, with the Mazda costing less than the Juke but slightly more than the T-Roc.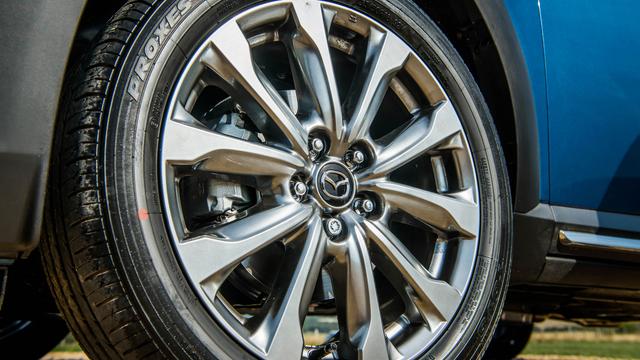 How reliable is it?
JD Power's 2018 Vehicle Dependability Study places Mazda solidly mid-table for reliability, almost exactly representative of the industry average. That's a slight fall in its position since 2017, which is of mild concern, but should still mean that customers can be reasonably confident that their CX-3 shouldn't have too many issues. Warranty Direct's Reliability Index, which ranks manufacturers by their performance after factory warranties have expired, places Mazda towards the top of the table, although this refers mainly to older vehicles.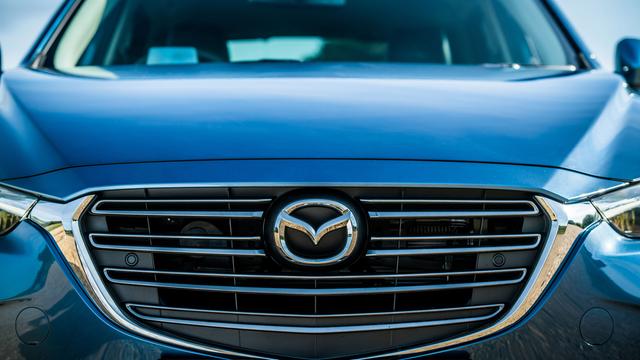 How safe is it?
All versions of the CX-3 come with a decent amount of safety kit, including six airbags, stability control, a hill holder and tyre pressure monitoring. If you go for SE-L or Sport Nav trims, you'll also get an autonomous braking system and lane departure warning as standard. The car has been crash tested by Euro NCAP, but like the Mazda 2 - with which the CX-3 shares its mechanical underpinnings - it disappointingly scored only four out of the available five stars.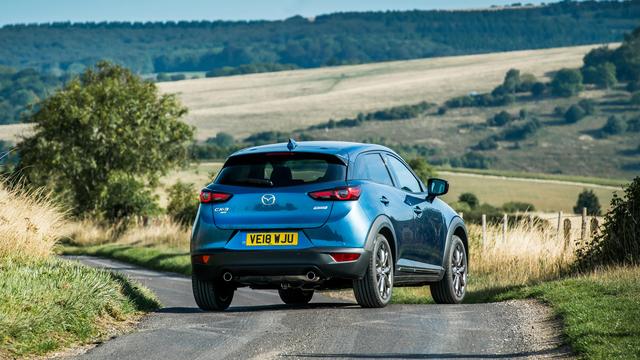 How much equipment do I get?
The kit you get as standard on the CX-3 is very generous, as well it should be when the car costs as much as it does. Even entry-level SE Nav+ cars come with air-conditioning, cruise control, four powered windows, and while we have reservations about the infotainment system, it does include DAB radio, Bluetooth and satellite navigation. SE-L Nav+ models, meanwhile, add climate control, rear parking sensors, automatic lights and wipers, while Sport Nav+ trim adds keyless entry, part-leather trim, LED headlamps, a reversing camera and front parking sensors, a head-up display and a posher Bose stereo.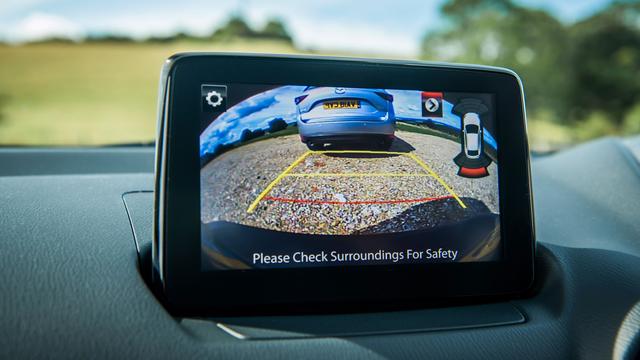 Why buy?
Because you want a car that delivers all the style of any other small SUV, but you enjoy your driving as well. You'll have to sacrifice some practicality and comfort for the CX-3's smart handling, but that's a sacrifice plenty of buyers will be prepared to make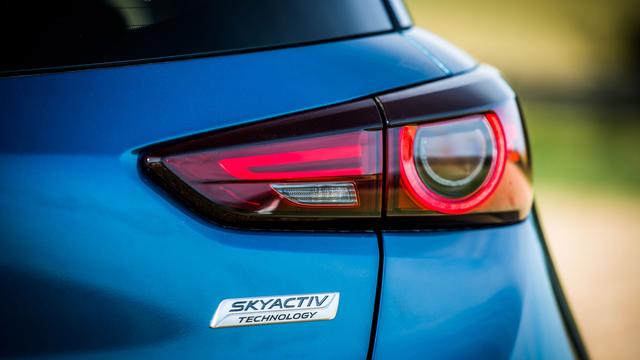 Good points
Good spec, comfortable and economical.
Bad points
To many gadgets, open to computer glitches.
CHRISTOPHER
Published 2019-03-24
Good points
None
Bad points
Find it a little difficult getting in and out of...
FREDA
Published 2019-03-01
Good points
A great car to own and drive all round can't...
Bad points
Nothing to say but all good nothing bad
Mazda CX-3 SUV (2018 - ) review
The CX-3 is a small SUV that aims to offer a drive at the sportier end of the spectrum. It competes with rivals like the Renault Captur and Nissan Juke.
Mazda CX-3 SUV (2015 - ) review
The Mazda CX-3 is a supermini-based SUV to rival cars like the Nissan Juke, Renault Captur and Peugeot 2008. It's fun, but it could be a lot more comfortable.