Used Alfa Romeo Giulietta
With 308 used Alfa Romeo Giulietta cars available on Auto Trader, we have the largest range of cars for sale across the UK.
Used Alfa Romeo Giulietta cars available to reserve
Used Alfa Romeo Giulietta cars in stock
Is the Alfa Romeo Giulietta a good car?
Read our expert review

Words by: Ivan Aistrop

Additional words by: Phill Tromans
"The Alfa Romeo Giulietta isn't a bad car, but the trouble is that it competes in a class chock-full of exceptional ones. There are plenty of rival cars that cost considerably less than the Alfa, but still have it beaten for comfort, practicality, quality, equipment, reliability and driver engagement. That said, not many rival hatchbacks look as glamourous as the Giulietta, so if style sits at the top of your wishlist, you might already be sold."
Read the review by category
How good does it look?
The Giulietta has been kicking around for several years now, but despite its age, it still cuts a very different shape to most of its competitors. In a class of car where conservatism is the norm, the Giulietta's bulbous curves and exotic detailing really stand out, and for style-conscious buyers looking for something a bit different, the looks of the car alone might well be enough to seal the deal. All models come with alloy wheels, LED daytime running lights and LED rear lights, while the Super version gets front foglights and satin silver door mirrors. Speciale cars are identified by red-painted brake calipers, various bodywork add-ons and all manner of other sporty touches. The Veloce version is the sportiest of the bunch, but aside from a few badges, it doesn't look that much different to the Speciale.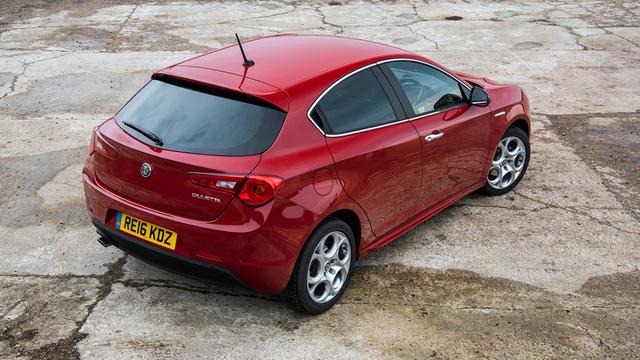 What's the interior like?
Unlike the outside of the Giulietta, there's nothing all that radical about the inside of the car. However, that's no bad thing, because it makes for a simple, no-nonsense layout. The instruments are clear and easy to read, the ventilation controls are a doddle to understand, and the rest of the controls are fairly conventional. The touch-screen infotainment system isn't quite such a hit, though. The screen is small by class standards, meaning that the icons you have to hit are tiny and cluttered together. The menus could be simpler, too, and the system could be quicker to respond. Your rearward visibility is another aspect that's not ideal, because the rear screen is small and flanked by thick pillars, but at least there is lots of adjustment for your driving position. In terms of quality, the Giulietta isn't too bad when judged in isolation. However, the standards of materials, fit and finish are very high in rivals like the VW Golf, BMW 1 Series and Audi A3; and, next to these cars, the Alfa is severely outclassed.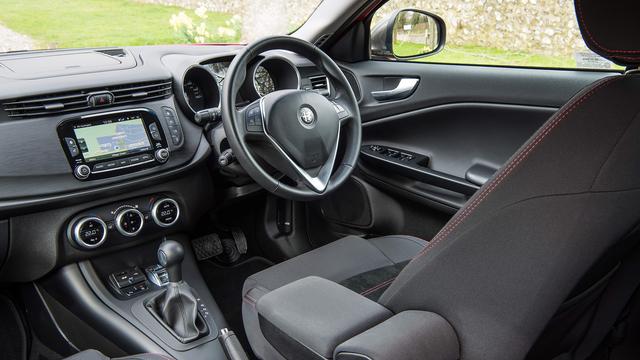 How practical is it?
This is another area in which the Giulietta puts in a decent performance when you judge it in isolation; but, once you start comparing it with the best cars in the class, you soon see that it's rather behind the curve. The cabin has enough headroom and legroom for four burly adults to get reasonably comfy, but several rivals offer their occupants rather more room to stretch out. Again, the boot looks to be a decent size initially, but rivals offer more and, because the space is rather narrow, you'll struggle to carry a pushchair or a set of golf clubs unless you drop part of the rear seats. When you do, the seatbacks lie at a steep angle, which doesn't make loading stuff on top of them particularly easy.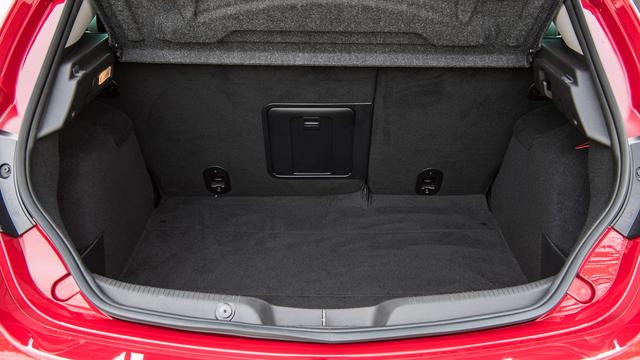 What's it like to drive?
The Giulietta is nowhere close to the class leaders in this area, but it doesn't do too bad a job. Granted, the ride isn't as settled as the best, with fidgeting felt over coarse surfaces and the jolts being felt over potholes, but it's comfortable enough in most situations to stop you getting annoyed. That said, with the amount you feel from the road surface, you'd expect the suspension to control the body more effectively than it does; in fact, there's a surprising amount of lean in corners. The steering is rather weird, too: there's a sizeable dead spot around the straight-ahead position, and as soon as you turn the wheel far enough through that, the steering is actually quite quick to get from lock-to-lock. That gives the steering a rather disconcerting all-or-nothing character. At least the car has plenty of grip.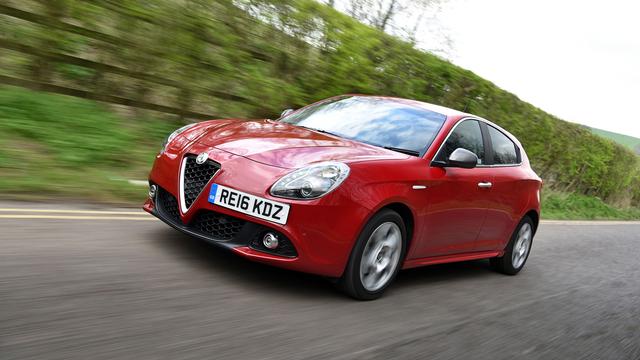 How powerful is it?
The Giulietta is offered with three turbocharged 1.4-litre petrol engines giving 120PS, 150PS or 170PS, while the Veloce has a 1.8 with 240PS. The diesel line-up consists of a 1.6 with 120PS and two 2.0-litre options with either 150PS or 175PS. So far, we've only had the chance to drive the 1.6 diesel, mated to the TCT twin-clutch automatic gearbox. Sadly, it's not a particularly happy combination. The engine itself isn't too bad, being reasonably smooth and quiet, and there's a decent slug of pull around the middle of the rev range. Granted, it could do with a little more below that and, even for a diesel, it builds revs very slowly, but that's not a massive issue. What is a massive issue is that gearbox. It's not particularly quick or smooth about changing gears, even when you're just gently building speed; and, when you ask for a sudden burst of acceleration, the gearbox takes far too long to decide which gear it wants to give you, leaving you with no go for a disconcertingly long period.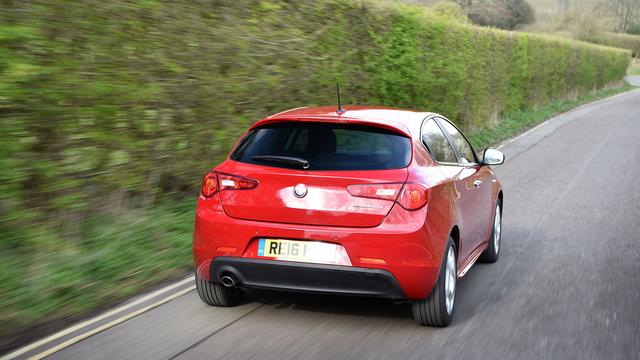 How much will it cost me?
The Giulietta sits towards the classier end of the family hatchback market when it comes to image, and that's certainly reflected in the price. It doesn't cost quite as much as an Audi A3 or BMW 1 Series, but it's not too far behind and it's pretty much bang on with what you'll pay for a Volkswagen Golf. That also means that there are a lot of very talented cars of the same type available for a lot less money. Resale values are reasonable for the Giulietta, if not as strong as those of its more desirable rivals, but most of the engines are reasonably economical. Every petrol engine, except the Veloce's, will beat 45mpg, according to official figures, and all the diesels will beat 65mpg, with the cleanest of them (the 1.6) achieving upwards of 74mpg. The correspondingly low CO2 emissions will also mean low tax bills for company car drivers.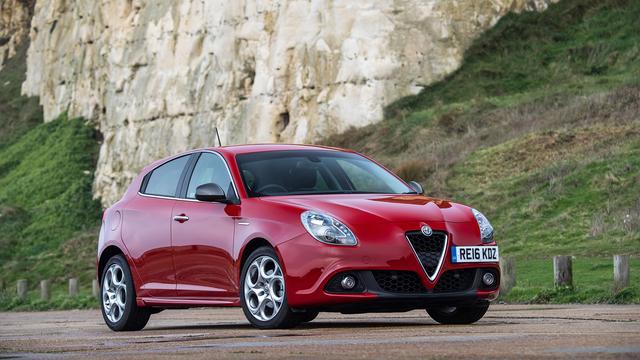 How reliable is it?
The good news is that the Giulietta is, by some distance, Alfa Romeo's best-performing car in this area, according to the Warranty Direct Reliability Index. The not-so-good news is that Alfa is one of the worst-performing manufacturers in the same study, sitting very close to the foot of the manufacturer standings; and, in the greater scheme of things, the Giulietta still has a fairly mediocre score for mechanical dependability. Things look a little more positive according to our own owner reviews, but a few horror stories are still reported.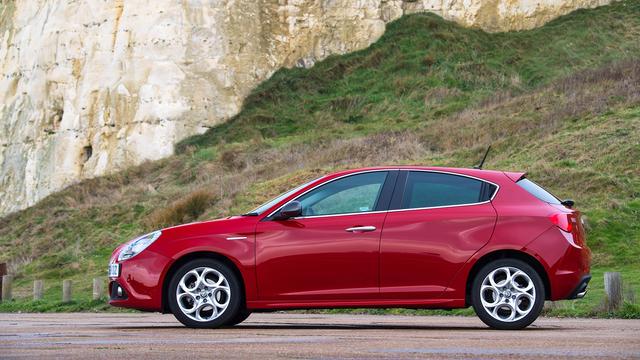 How safe is it?
The Giulietta scored the maximum five stars in Euro NCAP crash tests conducted back in 2010, but retests in 2017 dropped that score to just three. Yes, it comes with six airbags, stability control, tyre pressure monitoring and Isofix child seat-mounting points, but the really clever stuff you get on many of the Giulietta's rivals – things like automatic emergency braking and lane-keeping assistants – aren't available at all.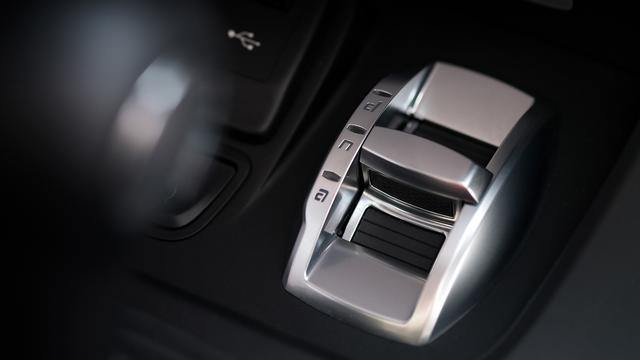 How much equipment do I get?
We'd stick with the base-level Giulietta, because it keeps the cost of the car down while providing all the kit you really need. That includes climate control, four powered windows, remote locking and the touch-screen infotainment system that brings together Bluetooth, DAB radio, voice control and various connected services. Upgrading to Super trim adds rear parking sensors, cruise control, dual-zone climate control and an alarm, while Speciale trim gives you front parking sensors, sat-nav and automatic lights and wipers, on top of all the styling bits. Veloce trim doesn't really add anything in the way of luxury kit.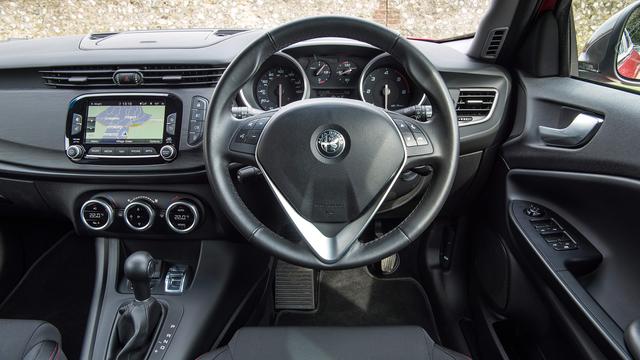 Why buy?
Because you want a car that's a little different to the normal family hatchbacks that everyone else goes for, and one that stands out a mile with its flamboyant styling. On that score, the Giulietta fits the bill, but in most other ways, it doesn't quite hit the mark. Even when compared to similarly sized rivals that cost considerably less, it's behind the curve for quality, practicality, comfort and driver engagement.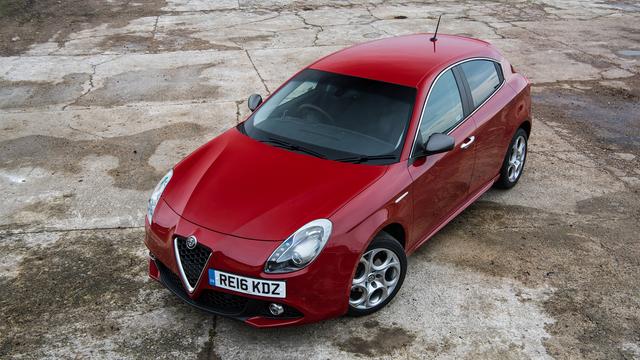 Good points
The colour. The look of the car, inside and...
Bad points
To use CarPlay, the phone needs to be plugged...
JEANETTE
Published 2020-01-31
Good points
DNA System, fun to drive, stylish
Bad points
Poor Infotainment System, Dated Trip Computer...
DAVID
Published 2020-01-31
Good points
Looks very good inside and out, engine...
Bad points
The suspension is appalling- you feel every bump...