Lotus Emira Coupe
New from £82,650 / £1,404 p/m
Is the Lotus Emira Coupe a good car?
Read our expert review

Words by: Dan Trent
"The fully electric Eletre SUV points to the future for Lotus but the brand's sporting traditions live on in the Emira, a more traditional two-seat coupe in the mould of the Elan, Exige and Evora of recent years. While sharing much of the same spirit it's a massive step on from those cars as well, preserving the performance and handling we loved but with the luxuries and technology modern drivers demand. It's a measure of how successful Lotus has been that you could park an Emira next to junior supercars costing twice as much and nobody would bat an eyelid, the car priced against the likes of the Alpine A110 but a viable alternative to much more expensive cars like the Porsche 911. No small praise."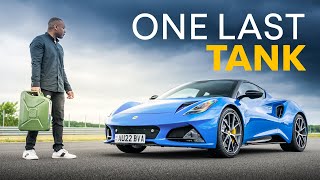 Read the review by category
Running costs for a Lotus Emira
Lotus is launching the Emira with an updated version of the 3.5-litre petrol engine that powered the previous Exige and Evora to such success. It's a muscular and charismatic engine but, as you'll guess, not an especially cheap one to run in terms of efficiency or emissions. Fear not, though, because Lotus has established a partnership with Mercedes-AMG and will take a new generation of smaller and more efficient engines from the A45 S hot hatch. It will still be an indulgence but the published monthly finance rates look a lot more accessible than the bigger engine, while running costs should be more on a par with the Alpine A110 or Porsche 718 Cayman you might otherwise be considering. And if Lotus can successfully juggle the balance of supply and demand the new Emira should match the strong residuals of those rivals, which can make an apparently indulgent car of this type a safer place for your money than you might expect.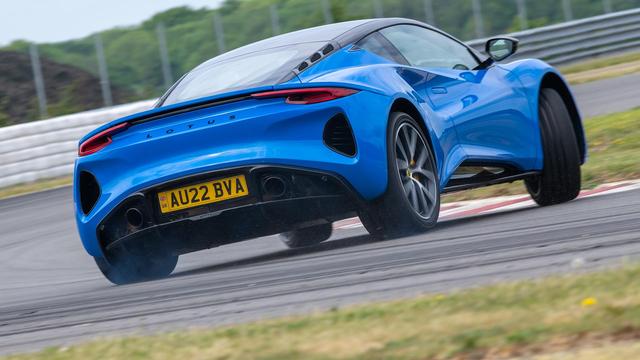 Reliability of a Lotus Emira
While the Emira is an all-new car built on fresh components the Toyota-sourced engine in this Launch Edition is proven and should be reliable. Back in the day Lotus didn't have the greatest reputation on this score but, in fairness, that reflects a previous age and its more recent products have benefitted from their simplicity and ever improving quality control. With big investment in this and new production facilities we'd have to hope things are going in the right direction.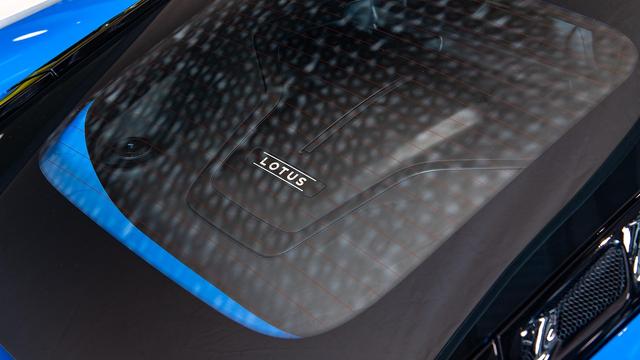 Safety for a Lotus Emira
Recent Lotus models were stripped back to the bare essentials, safety systems included. But the Emira is moving with the times and features the assistance technology modern drivers expect, including active cruise control, what Lotus describes as an anti-collision system, warnings if you're about to drift out of lane and nudges to the steering if you ignore them. This is all new stuff to Lotus drivers but welcome, while with the Lotus Drivers Pack you get motorsport derived stability control that 'learns' how much grip there is for safely exploring the car's performance on road and track alike.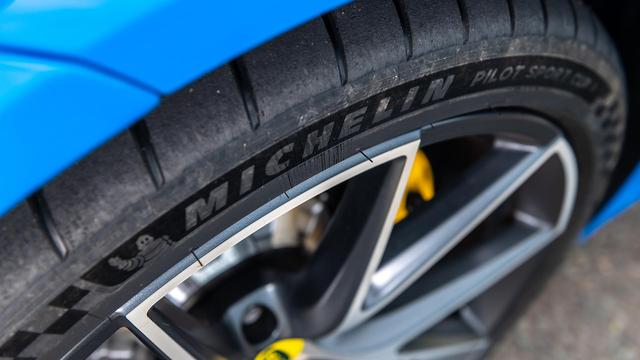 How comfortable is the Lotus Emira
We'll have to caveat impressions of the Emira's comfort with the reality that we drove it on Lotus's smooth test track, and for a relatively short time. Previous experience of the brand's cars suggests the engineers know how to make them ride well on the road as well, thanks to extensive testing on the bumpy lanes near its Norfolk factory. It faces a fresh challenge on this score from the silky Alpine A110, so we'll look forward to exploring how the Emira copes here when we get more time with it. When ordering you can choose softer Touring suspension or a more assertive Sport configuration, which in the usual way uses stiffer settings for improved control at the cost of some ride comfort. We drove the latter and it – inevitably – felt great on the track, the steering offering typically fantastic response but perhaps rather heavier than many modern drivers will be used to. The target audience will likely prefer that, though. This is all business as usual for Lotus. What's new is a properly trimmed interior that now has all the quality and creature comforts you'd expect of a premium sports car. That means you can now get in and out if without having to contort yourself over chunky bodywork, while the driving position and visibility are still as good as ever. There's a shelf behind you where you could stash a reasonable amount of kit and a dedicated luggage compartment behind the engine as well. It's perhaps less practical than a 718 Boxster but, if you pack sensibly, an Emira has enough space to work as a car for long trips away, which is something new for a Lotus.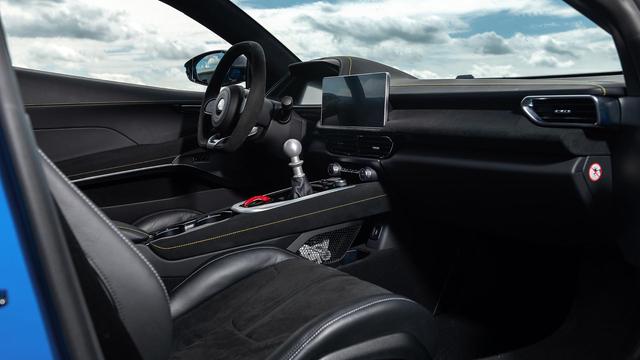 Features of the Lotus Emira
The Emira's cabin still looks pretty minimal but there's now carpeting and trim over all the interior surfaces, what switches there are feel of good quality and the digital instruments are paired with a large central screen packed with all the functionality and connectivity modern drivers crave. From our brief go with this pre-production car the interface looks very clean and easy to use, while Lotus says the small lettering and slight 'lag' in response will be addressed before customer cars are delivered. We'll look forward to exploring that down the line but the foundations look solid and the balance between touch operation and physical switches like a proper volume knob seems well thought out. CarPlay and Android Auto are also included. The self-explanatory First Edition gets a fancy KEF stereo, power-adjustable seats and a choice of leather or branded synthetic suede upholstery among its standard features, the price also including the Lotus Drivers Pack, Convenience Pack and Design Pack. A more affordable Base Edition comes later and will, we'd anticipate, let you pick and choose from these as cost options.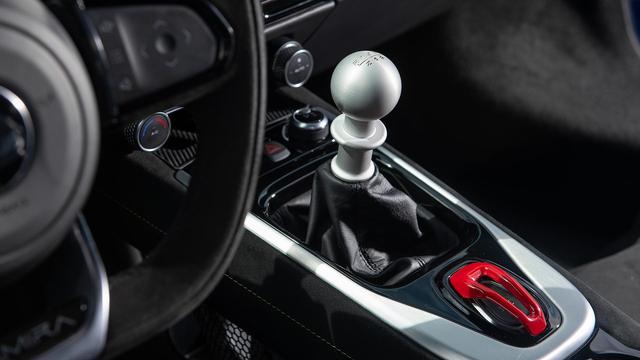 Power for a Lotus Emira
Lotus has been using this 3.5-litre supercharged engine for years now, its own modifications turning what was once a generic Toyota motor into the beating heart of a proper red-blooded sports car. It pulls hard and sounds fabulous, the purposeful growl at low revs turning into a proper howl as the speeds build for a truly thrilling experience. How Lotus will translate this kind of excitement into its electric cars remains to be seen but if this is the last gasp for ICE (internal combustion engines) it's a brilliant one! And, of course, the performance is amazing. 400 horsepower is enough to make any 718 Cayman this side of a GTS feel a bit sluggish and, while the Emira is heavier than previous Lotus models, it retains that sense of light-footed agility fans have always loved. You can have it with an automatic gearbox if want but we loved the precise, mechanical feel of the manual and the connection it forges between car and driver. The 2.0-litre version that comes later will be automatic only but, by the numbers, looks pretty much just as fast with the attraction of more sensible running costs.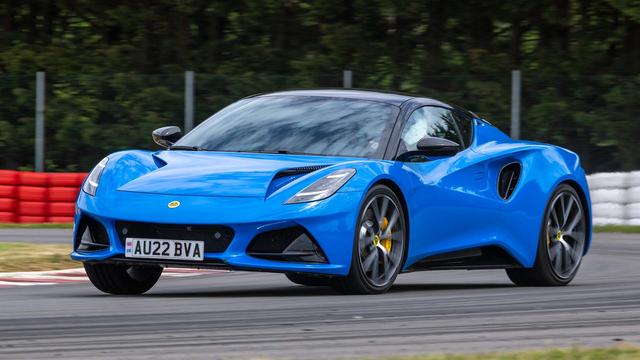 Lease deals
These deals are based on terms of 8,000 miles, for a 36 month lease with a 6 months initial payment.
Standard equipment
Expect the following equipment on your Lotus Emira Coupe. This may vary between trim levels.
Related articles and reviews
Lotus Emira Coupe (2022 - ) review
With its supercar looks for sports car money, the Lotus Emira is a last blast of petrol-powered fun before the brand braces its electric future