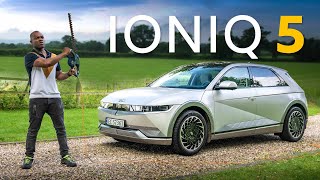 Discover the
Hyundai IONIQ 5 Hatchback
New from £41,650 / £496 p/m
5 doors

5 seats

Automatic

Electric
Is the Hyundai IONIQ 5 Hatchback a good car?
Read our expert review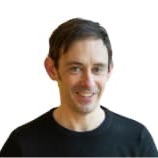 Words by: Dan Trent
"The pace of development in electric family cars has suddenly accelerated, the Hyundai IONIQ 5 one of a new generation of EVs built on dedicated platforms bringing benefits in interior space, range, performance and cost. Like the Volkswagen ID.4 (and the related Skoda Enyaq), the IONIQ 5 is available in various battery and drive configurations to suit different needs, the best-case 300-mile range, strong performance and real sense of style all impressive while the competitive asking price when compared against its immediate rivals also appeals. An impressive vehicle that, for most buyers, will make switching to electric as appealing as it is simple."
Read the review by category
Running costs for a Hyundai IONIQ 5
Owning and running an electric car is, of course, a lot easier for those who have their own driveway, off-street parking or garage where they can install a home charging point and, if you're lucky enough to have that, cars like the Hyundai IONIQ 5 make it very easy to say goodbye to petrol or diesel for good. Check out Rory Reid's explainer video for why the latest generation of electric-only platforms under the latest EVs are important but, short version, the IONIQ 5 benefits from being engineered from the start as an electric car, rather than converted from an existing petrol or diesel model. That means more space for occupants and batteries, more range, better performance and near price parity with the equivalent internal combustion crossover or SUV you might also be considering. That home charging can save you heaps on running costs, the range is sufficient that you won't be too dependent on more expensive public power points and – as with all EVs – there are huge incentives in VED (or road tax, as it's known), Benefit In Kind and more to make the switch a no-brainer for both private and company drivers. Although priced above the threshold for the latest government plug-in grant the IONIQ 5 still looks decent value compared with immediate rivals like the VW ID.4 and Skoda Enyaq, given the performance and other features it offers.
Lease deals
These deals are based on terms of 8,000 miles, for a 36 month lease with a 6 months initial payment.
Standard equipment
Expect the following equipment on your Hyundai IONIQ 5 Hatchback. This may vary between trim levels.
Related articles and reviews