Audi RS6 Avant Estate
New from £98,385
Is the Audi RS6 Avant Estate a good car?
Read our expert review

Words by: Dan Trent
"The esteemed RS badge has migrated to SUVs and, in more recent times, electric cars as well, but fast estates like the RS6 Avant is where Audi's performance heritage really started. Roominess, all-weather four-wheel drive and a thumping 600 horsepower engine play to RS6 tradition but this latest one is also impressively luxurious and would make the perfect accompaniment to a fleet of supercars if you want your daily driver as fast as it is discreet. It's priced accordingly and remains a somewhat quirky choice, but recognition has grown beyond its cult following and wider appreciation of the RS6's talents have earned plaudits across the board, not least in the 2022 Auto Trader New Car Awards where you awarded it the title of Best Luxury Car. A verdict we'd wholeheartedly agree with!"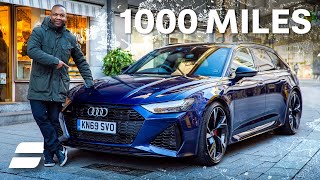 Read the review by category
Running costs for a Audi RS6 Avant
You'll likely detect more than a little enthusiasm for the RS6 Avant in this review, and Rory Reid's accompanying video. But, for all the impressive practicality and presence, we can't pretend it's going to be a cheap car to buy or run. With a couple of options even the base spec (all things relative) is a six-figure car, which isn't far-fetched in the world of luxury SUVs you might be considering as an alternative but feels pretty burly for an estate car. Weirdly that's kind of what makes the RS6 so cool, though, given the number of cars you'd have to walk past to choose one and its relatively understated appearance. Having bought it you then have to run it and, even with some impressive fuel-saving tech, it's a thirsty beast with an appetite for petrol to make even a well-filled wallet weep. Servicing, insurance, tyres and other running costs are going to be very expensive as well. Hopefully you'll be enjoying yourself too much to care but don't say we didn't warn you.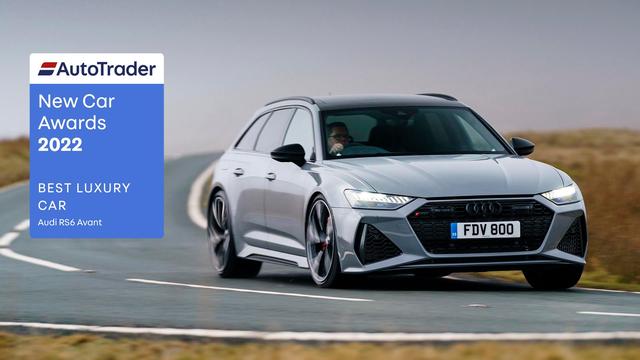 Reliability of a Audi RS6 Avant
Premium brands like Audi tend to suffer in comparison tables for reliability, both for the fact their cars are more complicated and that they're more expensive to fix when they do go wrong. Given the level at which it is pitched you'd have to hope for the VIP treatment if any issues do crop up with your RS6, a sagging door seal on our test car a hint that even cars of this price can suffer quality issues. Audi's standard warranty is three years and 60,000 miles but for a car of this nature we'd be tempted to pay the extra for the extended cover, which is over £2,500 for the full five-year/90,000 miles but arguably worth it for protecting its resale value.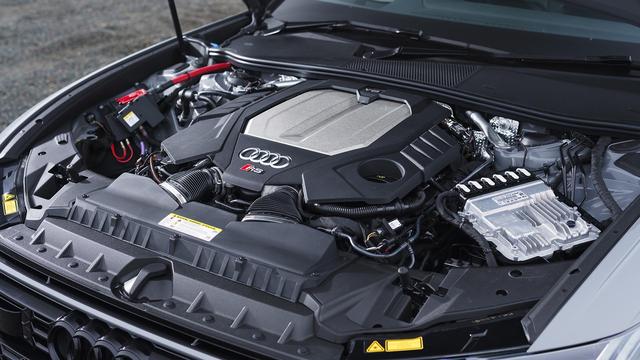 Safety for a Audi RS6 Avant
As a top of the range model from a tech-savvy brand you'd expect the RS6 to come loaded with all the latest driver assistance systems and other gizmos, and indeed it does. But we're going to have to dock a point here for the fact Audi makes you pay extra for side airbags in the back, which is a curious move given this is meant to be a fast car you can share with the family. On the plus side the signature Quattro four-wheel drive gives you confidence you can enjoy the performance all year round, all the while maintaining a lower profile than you would in an equivalent luxury SUV.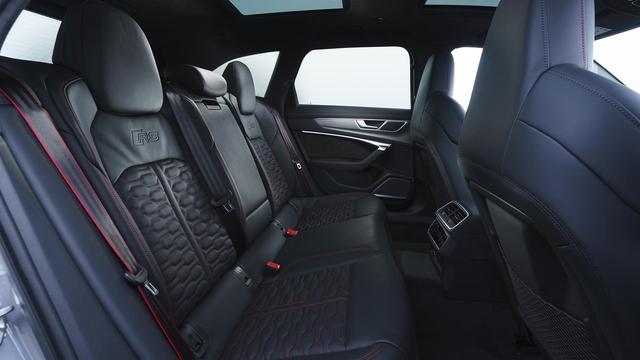 How comfortable is the Audi RS6 Avant
You voted the RS6 Avant as the Best Luxury Car in the 2022 Auto Trader New Car Awards and it's not hard to see why. Obviously, epic performance and the effortless deployment of that in all weathers are a major part of the RS6's appeal. But the advantages of its lower-slung estate body translate into both better handling and improved ride comfort, especially over the RS Q8 you might be considering as an alternative. Where that car thumps uncomfortably over the bumps the RS6 instead glides on its self-adjusting air suspension, adapting to road surfaces and your mood accordingly. It was even clever enough to raise itself automatically to avoid grinding the nose as we emerged from a steep driveway. The top of the range model gets a different system we haven't tried yet that promises even sportier handling but, frankly, the standard set-up was so impressive we'd be wary of any trade-off in comfort. Other neat tricks include four-wheel steering, which makes what is an otherwise large and unwieldy car feel more agile than you might expect, as well as impressively manoeuvrable in tight parking situations. The big, quilted leather seats are both comfortable and supportive, all the materials feel of very high quality and refinement on boring roads is as impressive as the way it entertains on more interesting ones. Plus, you get a massive boot. Sure, it's an expensive indulgence. But for the (relatively) understated combination of supercar performance with daily practicality the RS6 ticks an awful lot of boxes for those who can afford it.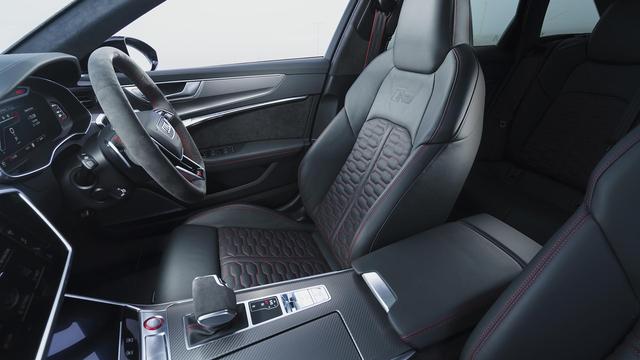 Features of the Audi RS6 Avant
It goes without saying all RS6s are well-equipped, Audi's typically slick digital instruments, big central screen and touch-sensitive controls for the heating and ventilation all seamlessly integrated into a cabin blending tech and luxury in one. It's all backed up with connected services, navigation and wireless connection and charging for your phone with tons of configurability, though we weren't entirely taken with the touch interface and often needed a couple of stabs at the screen to get a reaction. This and the touch controls for the heating mean too much time with eyes off the road for our liking. In trim terms the standard model gets silver mirrors and exterior trim, while the next step up goes with contrast parts in black or carbon fibre. Top of the line Vorsprung gets the stuff you really want, like the Sports Exhaust and fancier Bang & Olufsen 3D speaker system in place of the disappointingly ordinary standard one. You also get more driver aids from the standard Tour and City Assist packs but if you still feel the need to spend more you can throw another £10,000 at the configurator for fancy ceramic brakes or £4,500 to take your pick of the special colour options. In for a penny…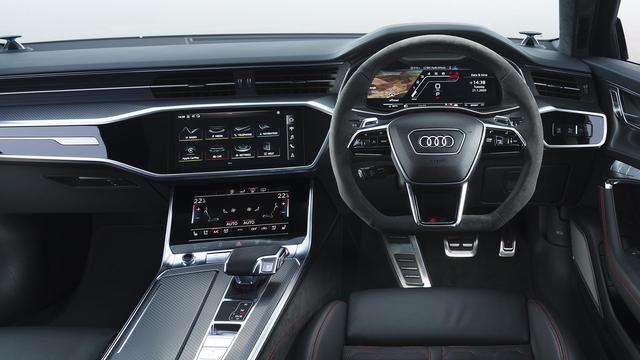 Power for a Audi RS6 Avant
A thumpingly powerful engine has been core to the RS6 experience over the four generations Audi has built so far, the 4.0-litre turbocharged V8 in this one delivering a mighty 600 horsepower with an imposingly bassy roar if you have the Sports Exhaust. It's standard on the Vorsprung version and a cost option on the others but, arguably, such an important part of the RS6 experience you'd be daft not to have it. Throttle, automatic gearbox and the various other systems all get progressively more assertive as you scroll through the driver modes, Audi stealing a trick from BMW M with a configurable 'RS' button on the steering wheel where you can call up your choice of two pre-configured sport modes. While rumbling along in Efficiency or Comfort is nice on the motorway the fun really starts in these RS settings, where the rush of turbocharged boost just builds and builds with frankly addictive force. If there's a frustration it's in the sense the best lies beyond what you can realistically appreciate at sensible speeds, meaning you're more often than not reining it in just as it's really getting going. Thankfully it's still huge fun and brimming with charisma at a more responsible pace, which is a big step up from previous RS Audis. Part supercar, part SUV, part muscle car and yet just as practical as any regular A6 Avant, it's an addictive combination you can't help but fall for.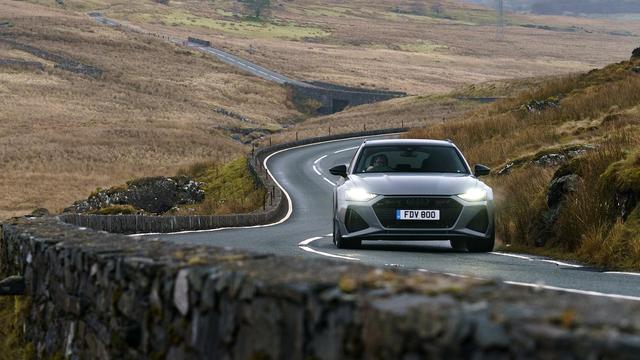 Standard equipment
Expect the following equipment on your Audi RS6 Avant Estate. This may vary between trim levels.
Other vehicles in the RS6 Avant family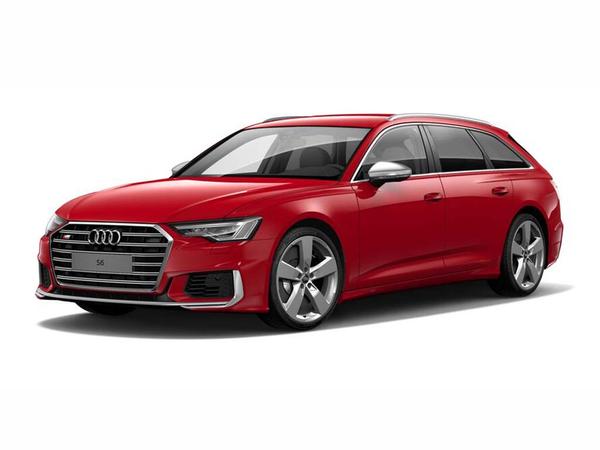 Related articles and reviews