Guide
Starter's guide to car leasing with PCH
Is PCH (Personal Contract Hire) right for you? In this blog, Auto Trader explore how PCH works, what you'll pay and how, how PCH and PCP compare, and answer your FAQs.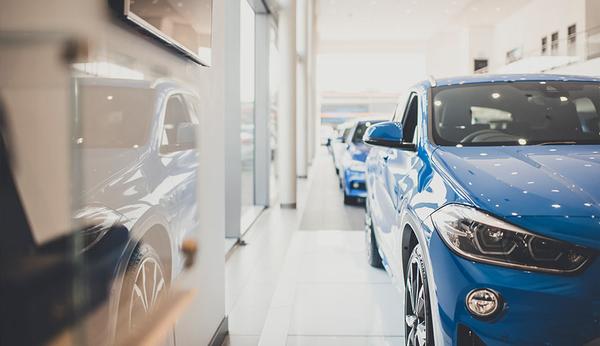 What is car leasing?
Car leasing is a form of long-term car rental. When leasing a car, you make regular monthly payments for a fixed length of time. Once the term of the lease has ended, you return the car to the leasing company.
Car leasing is a popular alternative to buying a vehicle. It is particularly common for businesses who want vehicles without the cash outlay.
What is PCH?
Car leasing: the basics
You'll rent the car for a fixed length of time (normally 2-5 years)


You'll pay a fixed amount every month
You give the car back at the end of the contract
There are strict Ts&Cs, e.g. a limit to the number of miles you can do
Lease packages can include servicing and car tax
Why choose car leasing?
Typically, drivers choose car leasing deals because the monthly payments are lower in comparison to other types of finance. This is because you pay for the car's depreciation during the lease period, not the car's value. Normally, this means you can lease a better model, make, trim or option on your budget.
You'll be able to find car lease deals from around £100 a month, so it can be an affordable way to have a car. On the other hand, you won't get any equity to use as a part-exchange against your next car as you're only renting the vehicle. If you view driving as a way of getting from A to B then you won't mind as much, but some may be put off by the idea that you never own the car; you just rent it and will have to give it back at the end of your contract. With car leasing, you can theoretically be driving a brand-new car every two or three years – depending on the length of your lease contract. Another advantage is that the amount you'll pay every month is normally fixed, so you know how much it'll cost every month over your contract period. Be warned though, if you don't keep up with your monthly payments then the car will be taken away.
How does car leasing work?
Before you start
To secure a leasing agreement, you'll need to pass a credit check.
You'll also need to budget to make sure you can meet the monthly payments, taking into account your other regular outgoings. If you can't keep up with your payments, you may lose the car.
Getting your car
You'll have to pay a deposit upfront, which is normally the equivalent of three to six months' rental payments in advance, depending on the deal.
You'll agree the length of your car lease deal, which will normally last between two and four years. Once the lease is up, you give the car back.
You'll also confirm the fixed monthly amount you'll pay to lease the car. This agreement will include the agreed period of time and number of miles you'll do in the car.
Using the car
There are some restrictions to leasing a car you should be aware of.
You won't be able to modify the car without permission (such as adding a tow bar or having paint work done). If you want any modifications, ask the leasing company to make them before you take the car. Also note that this may put this price up.
If you're going to drive abroad, then you may need permission from the leasing company. They may also charge you extra for doing so.
Even though you don't own the car, you'll be responsible for returning it in "good repair and condition". This means you'll have to pay to fix any scrapes, broken wing mirrors and other damage outside of fair wear and tear.
Other info
Sometimes, you can extend your lease deal once the contract has expired. You might also be able to secure a lower monthly price, as it's now an older car.
If you want to get out of a contract early, then you may have to pay additional costs. This can be problematic if you're trying to end the contract because you can't afford the monthly payments. Therefore, you should include this potential outcome in your overall budget.
Things to look out for in a lease deal
When you're shopping for lease deals, there are a few things you should keep in mind.
Check what your maintenance payments cover. The warranty on new cars tends to last for its first couple of years, so you may end up doubling on maintenance costs if these are included in your leasing agreement. That said, manufacturer warranties don't always cover everything (wear and tear on tyres and batteries tend to get left out) so you may benefit from the double cover.
Set realistic mileage limits. The mileage limit will affect how much you pay each month, with a 5,000-mile limit normally being cheaper than a 10,000-mile limit. If you go over your mileage limit, then you'll have to pay some rather expensive extra mileage charges. It may therefore work out cheaper to pay for a higher mileage agreement than to pay penalties.
Check the penalties. Your leasing contract will include penalties for missing scheduled payments, damage incurred during your lease period, and other scenarios like ending your lease before the contract term expires. To avoid overpaying on your lease, introduce sensible measures like Direct Debit monthly payments at the start of your lease.
Get the right insurance. As the leased car doesn't, and won't, belong to you you'll need a comprehensive car insurance. Third party insurance will only cover damage to other people's property, so you'd either have to pay for repairs or face penalties for returning a damaged car at the end of the lease. Insurance premiums on leased vehicles tend to be higher, but only to the tune of £10 to £15 a year. To get a better idea of how much it'd cost, compare your car insurance here.
How does PCH compare to PCP?
With PCP, you pay an initial deposit followed by monthly payments until the end of the contract. You then have three options: buy the car, return it to the dealer, or enter into a new PCP deal.
Four out of five of those on PCP contracts don't choose to buy the car at the end of the contract, however. In each of those instances, they could probably have saved money by choosing a PCH scheme. Under PCH, you don't have the option to buy the car and become its legal owner at the end of the contract. While monthly PCP payments tend to be lower, drivers tend to pay less over the full length of the PCH contract. There are other advantages to PCH too. At the end of your contract, there's no debate over the estimated value of the vehicle so you won't risk losing money on the car's value. You won't have to negotiate a part exchange with the dealership either. If your car isn't damaged and you haven't exceeded your mileage limit, you can simply hand it back and choose your next vehicle without any hassle. When looking at PCH, keep in mind that the lender can repossess your car without a court order. This is also true for PCP, but only until you've paid a third of the total amount payable. After this, the lender will need a court order.
Learn more about PCP.
What do I pay for in a PCH lease?
Your monthly payments will cover the following:
The vehicle's depreciation over the duration of your lease
Interest on the cost of the vehicle
VAT of 20% on your lease payment which you can claim back if you're a business
Servicing and maintenance costs, road tax, and breakdown cover if it's included in your contract.
The leaser will take the sum of these numbers and deduct your initial down-payment. The remaining amount will then be split into monthly instalments for the duration of your lease (e.g. 24 payments for a two-year lease). Don't forget, you'll also need
car insurance
for the duration of your lease.
Car leasing FAQs
What's the difference between buying and leasing a car?
The main difference between buying a car and leasing a car is ownership. When you buy a car, you own it and can modify or sell it as you want. When you lease a car, you're renting it for a specified (long-term) period of time and don't own it. Is it better to buy or lease a car? Buying or leasing a car will depend on your monthly cash flow and available funds for a down-payment. You should also consider your average mileage and the driving you'll do. There's no right answer beyond the one that best suits your circumstances. Can you lease a car then buy it? Typically, you cannot buy a car under a PCH contract. If you're looking for a flexible way to finance a car, with the option to own it at the end of the agreement, PCP (personal contract purchase) or HP (hire purchase) might be right for you. Is it worth leasing a car? It depends on your circumstances. As you're renting the car, you won't get any equity from sale or part exchange. Ts&Cs can also prove limiting. But if you want to drive a new car every few years for low monthly outgoings, it can be worth exploring. Do you need good credit to lease a car? You'll need to pass a credit check to lease a car. Generally, the better your credit rating, the better a deal you should be able to get. Most low-interest and "no down-payment" leases are based on your credit approval, so it may be difficult to qualify if you have a poor credit history. How much should you put down on a lease? Typically, your lease deposit will be equivalent to two or three months rental payment. You can negotiate the amount based on your budget and how much you have to put down. Be aware that a lower down payment can create higher monthly repayments so budget effectively. Can you negotiate a lease? You can, and should, negotiate your lease by negotiating the price of the car. This is where you'll be able to leverage your monthly payments. You may also include car modifications and cover any additional costs. How long can you lease a car? The average length of time for a car lease is three to four years. Any lease longer than 24 months is considered a long-term lease, though there's rarely much difference in the contracts. You may be able to negotiate a new, cheaper lease once the first contract has expired. What happens when you write off a leased car? If you write off a leased car, you'll need to pay off the lease balance. Full coverage insurance should cover the cash value of the car, but the lease payoff will typically be higher than the car's cash value so you may owe the leasing company extra money. Can you lease used cars? While they're rarer to the market, you can lease used cars. Used cars available for lease should be certified pre-owned (CPO), less than four years old and should have fewer than 48,000 miles on the odometer.