News
UK gov slashes subsidies for hybrid and electric cars
From 9 November 2018, plug-in hybrid grants will be scrapped, and grants towards all-electric cars will be cut from £4,500 to £3,500.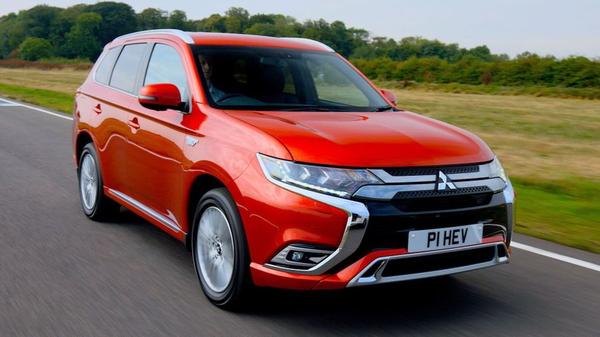 Plug-in hybrid grant scrapped completely
All-electric car grant cut by £1,000
If there's a rush on PHEV sales, cut-off date could be brought forward
The UK government has announced that grants for
plug-in hybrid cars
will be scrapped, and discounts on all-electric cars will be cut by £1,000, to a maximum of £3,500.
Since 2011, cash incentives have been offered to help encourage consumers to buy
alternative fuel vehicles,
and help the government meet emissions targets.
Low emission vehicles are placed into categories
based on their zero emission range, and CO2 emissions.
• Category 1 – CO₂ emissions of less than 50g/km and a zero emission range of at least 70 miles • Category 2 – CO₂ emissions of less than 50g/km and a zero emission range between 10 and 69 miles • Category 3 – CO₂ emissions of 50 to 75g/km and a zero emission range of at least 20 miles The new announcement means the grant for Category 1 vehicles will reduce from £4,500 to £3,500, and Category 2 and 3 vehicles will no longer be eligible for the grant. As no plug-in hybrid cars are eligibe for Category 1, there will be no grants available for PHEVs. Previously, the government grant paid 35% of the cost of a
plug-in hybrid vehicle
, up to a maximum of £2,500.
The Department for Transport (DfT) has also said, if there is a rush on sales between now and the proposed cut-off date of 9 November, the grant rates could be reduced before this date.
The Plug-in Car Grant was introduced seven years ago to establish the market, and the DfT said it was now time to focus support on zero-emission models such as pure electric and hydrogen fuel cell cars. This is despite the fact that there is currently only a handful of hydrogen fuelling stations across the whole of the UK.
On top of that, the newly-announced Plug-in Car Grant rates are only valid towards the purchase of the next 35,000 low-emission vehicles, with no information on what will happen after that figure is reached.
Although the grant for plug-in hybrid cars has been completely scrapped, the DfT said low-emission vehicles will still benefit from lower car tax rates, grants for charging infrastructure and local incentives such as free parking. It also reiterated that it is providing £1.5 billion for ultra-low emission vehicles by 2020, and creating a £400m fund to invest in the roll-out of charging point infrastructure, in partnership with industry.
Industry reaction
Mike Hawes, chief executive of the SMMT (Society of Motor Manufacturers and Traders) said, "We understand the pressure on the public purse but, given the importance of environmental goals, it's astounding that just three months after publishing its ambitious vision for a zero emissions future, government has slashed the very incentive that offers our best chance of getting there. Industry is working hard to address the challenges of CO2 and air quality but, while it can produce the technology, it cannot determine the pace of uptake. We have consistently said that if the UK is to be fit for an electrified future, we need a world-class package of incentives and infrastructure. Government needs to rethink its policy, else its ambitions will never be realised."
Nicholas Lyes, head of roads policy at the RAC said, "The reduction of the plug-in car grant is a major blow to anyone hoping to go green with their next vehicle choice and makes little sense when we need to focus our efforts on lowering emissions from vehicles. "Of particular concern, some popular zero emission capable plug-in hybrid models will lose their plug-in car grant altogether. "With up-front costs still a huge barrier for those hoping to switch to an electric vehicle, this move from the government is a big step backwards and is in stark contrast to countries like Norway where generous tax incentives have meant that it has one of the highest ownership levels of ultra-low emission vehicles of anywhere in the world." Erik Fairbairn, CEO and founder of Pod Point, an electric vehicle charge point company was less pessimistic about the news. He said, "We would have preferred the plug-in car grant to have remained at the same level. While uptake is increasing, registrations of EVs are still low as a proportion of new car sales. "We believe EVs will get progressively cheaper until they hit price parity with petrol and diesel vehicles (excluding any subsidy) by 2022. We would therefore like to see a measured progressive reduction of vehicle subsidy from now until 2022. "Where we do agree with the government is that subsidies should be weighted in favour of full battery electric vehicles (rather than hybrids), along with investment in the necessary infrastructure. So if it's absolutely essential to make cuts to the grant, we think the government's decision to limit it to vehicles that have a minimum of 70 miles zero emission range is a sensible move."