News
Easter travel tips
Record traffic is expected over Easter, so here's how you can survive the travel chaos – especially if you'll be driving an electric car.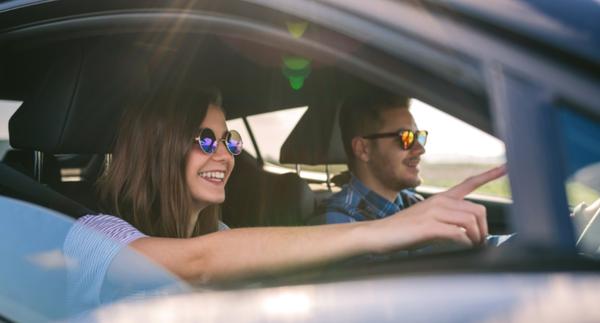 If you're one of the millions heading off for Easter weekend, then you'll have seen the news that roads are expected to be incredibly busy.
This doesn't mean you have to cancel your plans, but it does mean you may have build those plans out a bit more before you set off. In this guide, we cover all the things you need to consider before taking a (potentially longer and trickier than usual) road trip. First up, if this is the furthest you've travelled from home in a while, make sure you're up to speed with the
latest Highway Code changes
and the new hierarchy of the road – especially if you'll be coming across junctions and crossings you normally wouldn't.
Watch the weather
The forecast's looking good for the Easter weekend, but should that change (and, based on recent weather, it could change at least three times before you get in the car) – there's plenty of advice on
how to drive in dangerous conditions
, including snow and torrential rain.
What to do before you set off
If it's a particularly long journey, you should get your oil, your coolant, and any other fluids checked and topped up before you set off.
Make sure you've got a full tank, or battery, and the car's all in working order – have a look under the bonnet and check electrics before you set off. Check your licence, registration and insurance are all up to date. Check your insurance has the right level of cover for your trip – e.g. all drivers for the trip are named. It's also worth looking at whether you have emergency roadside assistance cover so you have access to towing services and approved mechanics should you run into engine or transmission troubles. Check your insurance covers this before you set off, and if you need another quote then
check comparethemarket.com
. Properly program your sat nav before you set off. We'd also suggest packing a map just in case your sat nav loses signal or coverage. A map could also be handy for finding detours or scenic routes should you fancy a change of scenery.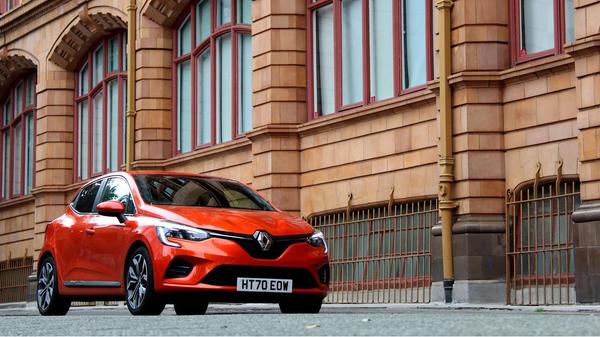 Find electric car charging points
If you're planning a road trip in an
electric car
, there are a few things to factor in. Where you can charge your electric car, how long you'll need to stay at the charging point and how much it'll cost are obviously up there in terms of top concerns. But you'll also have to work out how you'll pay – there's currently a mix of systems including contactless payments, RFID cards and apps.
Then there's whether your electric car is compatible – most are, but charging points offer different charging speeds and the system isn't universal yet. • It may sound scary, and it can be if you don't know what you're doing. But we've done the research and you can
find compatible charging points on your journey using our free map
- save the link and refer to it as you go. • You can
learn more about the public charging network here
, including how you'll pay and what to do if your battery goes flat. • There's also more in our
in-depth guide to long-distance driving in an electric car
, which should prove handy ahead of the Easter weekend.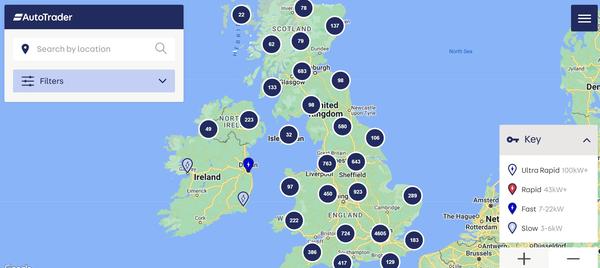 What to pack
We'll assume you've got everything packed for your weekend away (double check you've got your phone charger though, just in case).
For the trip itself, you're set for success if you've got: • Your documents – don't forget your driving licence, car insurance and the like. It's also worth making a note of contact details for breakdown services just in case • Some spare change toll roads and parking charges – just in case the card machines are down • A charging connector cable for your EV – not all public charging points offer them (those without are called untethered), so bring a cable and make sure it's compatible • Sunglasses, which can help prevent squinting and eye strain • First-aid kit and other emergency essentials like a torch and spare batteries • Your spare tyre, If you're travelling with kids, or easily distracted adults, then bring games and activities, music or movies to keep them entertained in the backseats. Electric cars like
Tesla
feature onboard entertainment including games, Netflix and Caraoke, and other brands including
Polestar
,
BMW
and
Honda
are also incorporating some exciting entertainment in their new electric cars.
On the road
The usual advice for long-distance driving (eat light and stay hydrated, wear comfortable clothes, blast fresh air if you get tired) all apply.
Try and avoid rush hour traffic if you can and look at alternative routes if you can't. Otherwise, just brace yourself for a few hours sat in traffic. Don't forget the law around
using your mobile phone when driving has changed
and only hands-free devices are permitted. So don't think you can play on your phone while you're sat in traffic – make another plan.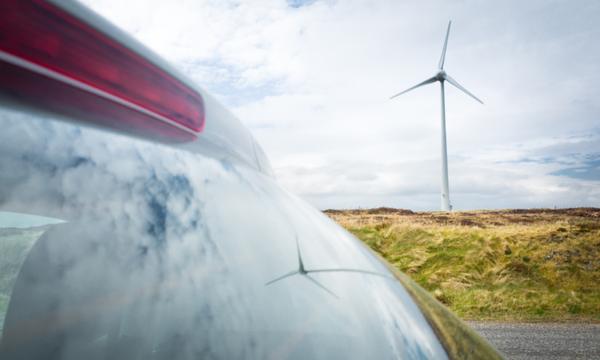 Plan for extra and unexpected stops
You'll have already factored in stops for petrol stations, charging points, meals, coffees, toilet trips and everything else. But we'd advise you factor in couple more stops – especially if you're travelling with kids. Traffic is expected to be heavy this weekend, so you may need to pull over (somewhere safe) and stretch your legs.
It's also worth factoring in extra time so that driving doesn't become too arduous – make it as much about the journey as reaching the destination.