News
Prodrive P25 is a £550,000 Subaru Impreza
Mega money 400 horsepower Prodrive P25 creates ultimate tribute to the classic Subaru Impreza and will be shown at Goodwood Festival of Speed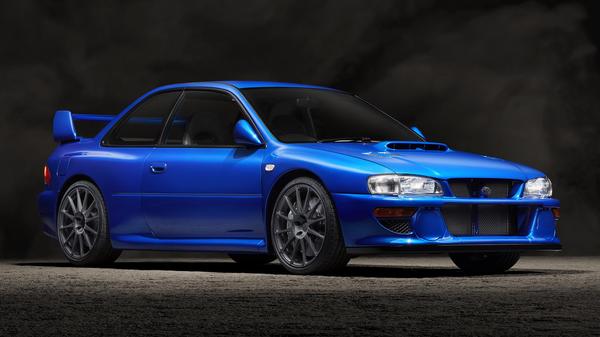 The fashion for 'restomods' – or classic cars restored with modern upgrades – is increasingly popular with well-heeled collectors and enthusiasts. Traditionally this has focused on iconic classics like the
E-Type Jaguars
built by British specialists Eagle or boutique Porsche 911s 'reimagined' by Californian artisans Singer, both of which sell for hypercar money. Which kind of makes sense. But a half-million pound, restomod
Subaru Impreza
? This is something new…
But, perhaps, not so surprising after all. As we examined recently, the craze for
90s Japanese performance cars
is growing, the gamers and rally fans who grew up idolising them back in the day now reaching an age where they consider these cars modern classics just as desirable as the E-Types and Porsches beloved of an older generation. And into this arena steps the Prodrive P25, which makes its debut at the Goodwood Festival of Speed.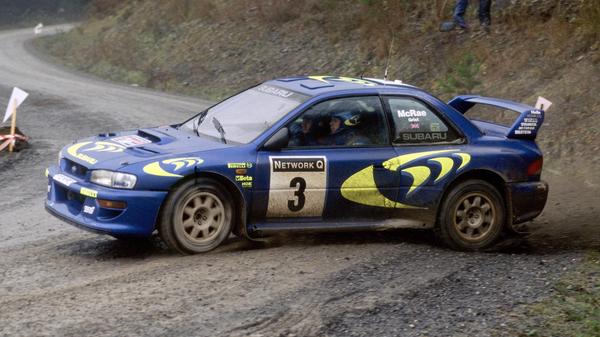 Prodrive may not be well known outside of motorsport but its historic partnership with Subaru dates back to the 90s and early noughties, where its Banbury-built Impreza rally cars scored World Rally Championship titles for the likes of Colin McRae, Richard Burns and Petter Solberg. Fans bought their own Imprezas in celebration, souping them up with Prodrive aftermarket tuning parts while the firm also helped create special limited editions such as the legendary P1, RB5 and WR1 in tribute to the achievements of these legendary drivers. All are now coveted by fans and make serious money when they appear for sale.
The P25 celebrates 25 years since Prodrive created the first of a new generation of rallying Imprezas for the 1997 World Rally Championship, the two-door body replacing the previous four-door saloon that took Colin McRae to his legendary title in 1995. While you couldn't officially buy two-door Imprezas in the UK Prodrive built a limited number of P1 road cars for fans, and these remain valuable modern classics, one of which is (at the time of writing) is
for sale on Auto Trader for £35,000
.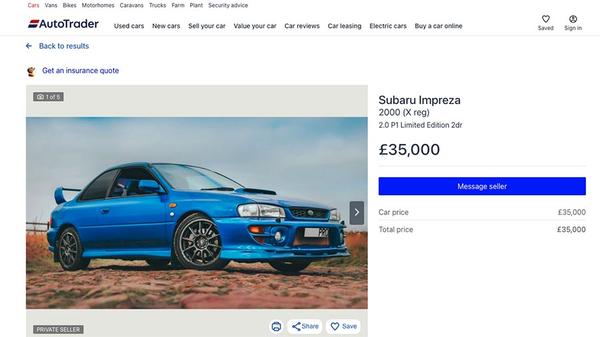 The P25 takes the same idea but turns it into a half-million pound restomod intended to sit alongside supercars in the collections of the 25 lucky buyers able to afford it. The technical details are a geek's delight, Prodrive taking the two-door Impreza body and updating it with carbon fibre bodywork, an uprated 2.5-litre engine with 400 horsepower, a rally-style sequential gearbox and hydraulic handbrake, bigger brakes and stronger suspension. Designer Peter Stevens, the man who styled both the legendary McLaren F1 and Prodrive's rally Imprezas back in the day, has also returned to add the finishing touches to the look, iconic blue paint the icing on the cake for fans.
And if that's all a bit rich for your tastes then don't worry – there are still Imprezas of various types from the same era
for sale on Auto Trader
at much more realistic prices!