News
New Volkswagen Passat GTE plug-in hybrid now on sale
With very low, tax-friendly CO2 emissions on top of all the Passat's strengths, the new plug-in hybrid GTE could make an excellent family car or company car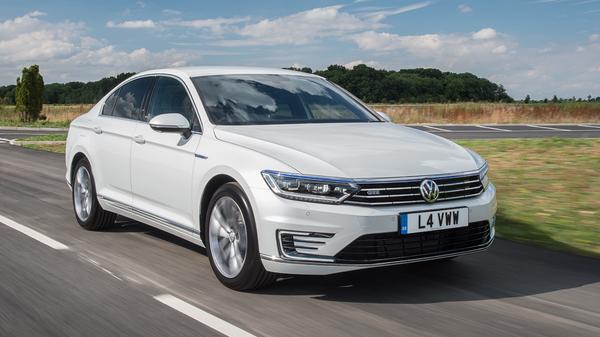 Petrol/electric hybrid gives 39g/km CO2 emissions
Range of up to 31 miles on electric power alone
Saloon and estate on sale now, priced from £36,525
The new GTE plug-in hybrid version of the Volkswagen Passat has just gone on sale. It's available in both saloon and estate body styles and combines sporty performance with the possibility of exceptional fuel economy and low emissions.
Combining a 1.4-litre petrol engine with an electric motor, the GTE gives buyers a range of up to 31 miles on electric power alone and CO2 emissions of just 39g/km. This has considerable benefits in terms of road- and company car tax, as well as making the car exempt from the London Congestion Charge and eligible for a Government grant of £2500 towards the price. In normal everyday use, the car starts in pure electric mode, with the petrol engine kicking in when it's needed, either for extra performance or when the battery is out of charge. At that point, the car runs as a standard hybrid, but the driver can also select one of the driving modes, allowing them to preserve the battery's existing charge or charge the battery as they drive. Finally, in GTE mode, both sources of power work together to give maximum performance. Visually, the GTE stands out from other Passats thanks to its C-shaped LED daytime running lights and an additional blue line across the radiator grille (as on the Golf GTE), as well as a redesigned front bumper and 18-inch alloy wheels.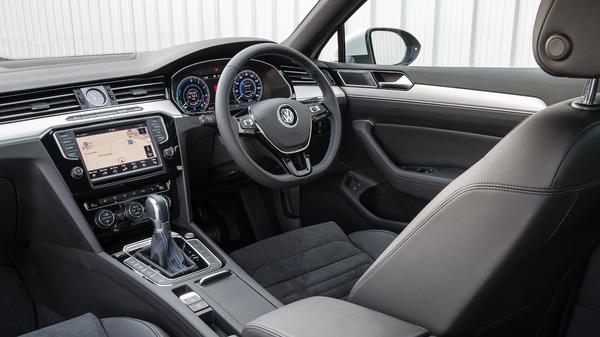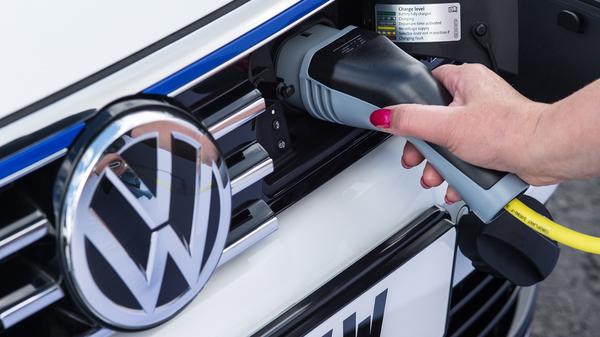 Inside, too, the car has its own look, with bespoke displays and blue stitching on the steering wheel and gear selector. Through Volkswagen's Car-Net e-Remote app, owners can also perform various functions – such as charging and pre-setting the climate control – remotely through a smartphone.
The hybrid system's battery is fitted in the floor of the car, so it has no impact on the boot capacity of either the saloon or estate. It can be charged from a standard mains outlet in just over four hours, or in two hours 30 minutes from a dedicated wallbox. The new model comes in two trim levels, GTE and GTE Advance. On top of the existing GT trim (which includes Adaptive Cruise Control, City Emergency Braking, sat-nav, Bluetooth and parking sensors), GTE adds LED headlights and the necessary cables, while the GTE Advance has a better sat-nav system (with an 8.0-inch screen) and leather upholstery. The Passat GTE is available to order now, with the saloon costing from £36,525 and the estate from £38,075 (excluding the government grant). In both cases, specifying the GTE Advance pack adds £3655 to the price.