News
New 'affordable' electric Tesla Model 3 unveiled
Tesla's previous models have been relatively expensive, but the new Model 3 should cost less than £30,000, opening up the prospect of Tesla ownership to a wider audience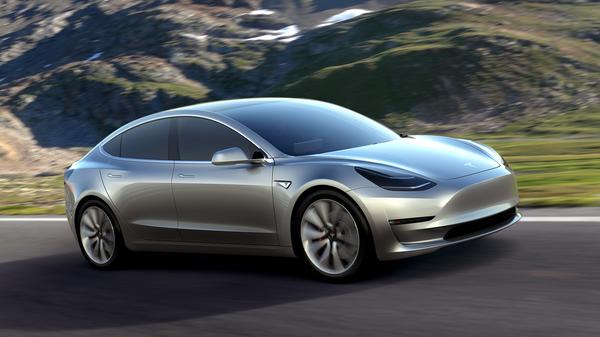 Most affordable model in Tesla range starts production in late 2017
215-mile range; 0-60mph in less than six seconds
Deposits of £1000 being taken now to reserve car
Tesla has unveiled its latest car, the Model 3, in California. It will be the smallest and most affordable model in its range and the first customers should get their cars late next year.
Despite its name, this is the fourth model to be produced by Tesla – following on from the Roadster, Model S and Model X – and it will go into production in late 2017. The company is already taking £1000 deposits from customers to reserve a car; and, within 24 hours of the unveiling, more than 115,000 orders had already been placed around the world. Like all Tesla models, the Model 3 is an all-electric car that combines high performance with long range and everyday usability. According to Tesla, even the most basic Model 3 will sprint from 0-60mph in less than six seconds (and quicker versions are planned, with four-wheel drive models also available), has a range of 215 miles and can comfortably accommodate five adults and their luggage. From the first pictures, it's clear that the four-door saloon has a similar interior to the Model S, with the cabin dominated by a large touch-screen display that sits proud of the dashboard. Likewise, the Model 3 also has front and rear 'boots', as well as door handles that sit flush with the bodywork.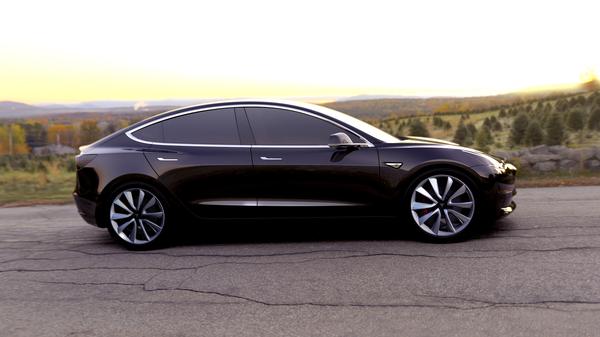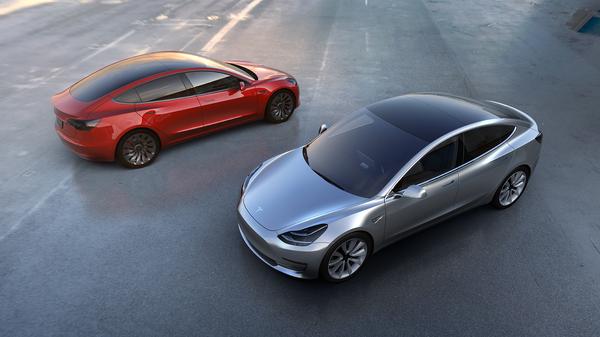 Safety was also a priority for the developers, and the company says that the car will achieve five-star ratings in every category.
It's intended to be a mass-market and affordable car, and it will cost from $35,000 in America. At today's exchange rates, that equates to about £24,500, although we expect that the final price for British customers will be a little higher than that. Precise specifications are rather thin on the ground at the moment, but the Model 3 is believed to be about the same size as a BMW 3 Series. What the company has confirmed is that every model will include Tesla's Autopilot feature. This uses a combination of cameras, radar, sensors and sat-nav data to automatically steer the car, change lanes with the flick of an indicator, and control the car's speed in heavy traffic. Tesla's Supercharging is also standard on every Model 3, allowing the car to charge in minutes rather than hours at the company's network of 'superchargers' – which is expected to double from its current 3600 by the end of next year.