News
First look: Mini Electric concept car
We're just two years away from our first chance to drive an all-electric Mini, and this new concept gives us a clear idea of what we can expect it to look like.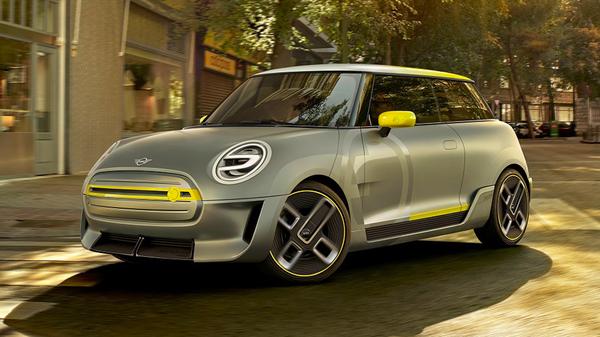 Concept follows first electrified Mini – the Countryman Plug-in hybrid
Concept to be unveiled at Frankfurt Motor Show next month
Production car to be revealed in 2019
Mini has given the clearest indication yet of what we can expect from an electric Mini, by unveiling a new concept car. The 'Mini Electric Concept' will be revealed in the flesh for the first time at the
Frankfurt Motor Show
in September.
While the car you see here is officially a concept, Mini makes no secret that it previews a production car that will be unveiled in two years' time. It follows the launch of the company's first electrified car, the Countryman plug-in hybrid, which went on sale earlier this year.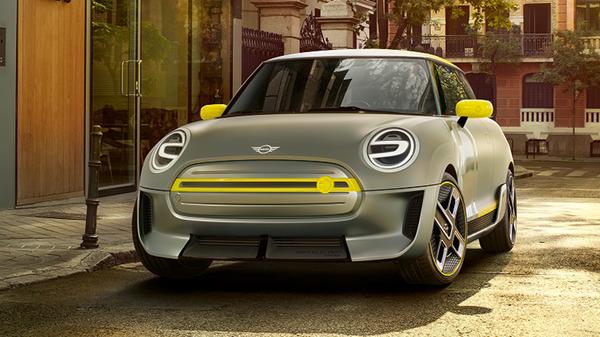 Although the car is unmistakeably a Mini, the hexagonal grille and round headlights of the concept stand out from those on other Minis, while several aspects have been changed to reflect the fact the car has no conventional petrol or diesel engine. For example, because there's no need to allow any cooling air into the engine bay, the grille is closed to improve the car's aerodynamics, and, the 'air intakes' are also sealed.
The silver paintwork on the car is offset by various yellow details, including on the grille, the roof and in the wheels. The door mirror caps are yellow, too, and incorporate a 'Mini E' badge, and there is another huge 'E' badge behind the front wheels on the doors. At the rear, meanwhile, there's further yellow detailing, while the LEDs in the two rear lights each make one half of the Union Jack flag.
All over the car, there are various extra bits of bodywork that don't appear on the regular Mini, and which give the car a sporty appearance. However, in this electric car, they are not about making the car quicker, but improving its aerodynamics and extending how far the car can go on a single charge. As yet, though, there is no word on any technical aspects of the car – how powerful it will be, how fast it will go, or how far it can go – but we hope more will be revealed in Frankfurt. And, we'll bring you all the news as and when it's announced. All that Mini has confirmed so far is that a production version of this concept will be shown off in 2019.