News
Government initiatives to increase uptake of electric cars
Chris Grayling will unveil plans to increase the number of ultra-low emissions vehicles on the road.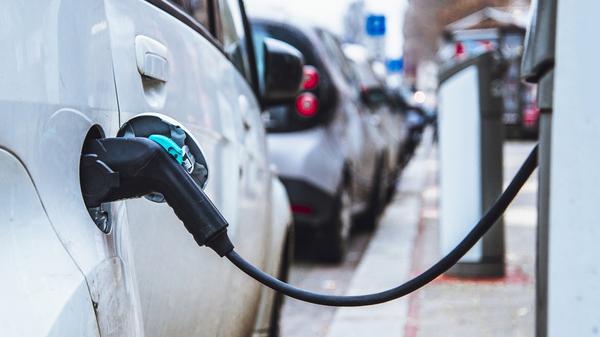 Plans for thousands of new electric car charge points
New £400m charging infrastructure investment fund
Government wants at least half of cars to be ultra low emission by 2030
The UK transport secretary, Chris Grayling, will announce plans to install thousands of additional charging points for electric vehicles.
The charging point plans will hopefully make it easier for people to recharge their electric vehicle (EVs), and will hopefully increase the amount of people buying EVs. This is part of the government's 'road to zero' strategy, which also lays out plans for increased funding for charging infrastructure – including a £400m Charging Infrastructure Investment Fund –and whether new houses and offices should be required to install charging points. Street lights on UK roads could also be used as charging points, the strategy says.
On top of this, the government will be creating a new £40m programme to develop and trial innovative, low cost wireless and on-street charging technology; offer up to £500 for EV owners to put a charge point in their home; extend the plug-in car and van grants until at least October 2018 in their current state, and in some form until at least 2020; and launch an EV energy taskforce to bring together energy and automotive industries to plan for the increase in demand.
The government has confirmed its ambitions that it wants at least half of new cars – and as many as 70% – to be ultra-low emission by 2030 (vehicles that emit less than 75g CO2/km). Currently, hybrid and electric vehicles made up just 5.5% of the UK's new car market for the first six months of 2018, compared with 4.2% during the first six months of 2017, so there's still a long way to go... The government is also set to give more detailed plans about how it will ban sales of petrol and diesel cars and vans from 2040 as part of its Air Quality Plan. Interestingly, it has said that it has no plan to ban any particular technology – like hybrids – as part of this strategy. However, that doesn't state whether it would just be plug-in hybrids, or if mild hybrids and other hybrids won't face the ban either. This is one of the reasons that the 'Road to Zero' strategy has been delayed, because the government can't decide what cars should be allowed to be sold after 2040. There is also pressure from car companies.
Toyota
for example, which makes a lot of hybrid cars, doesn't agree that its cars should be banned, especially if people are only making short journeys and don't need the capabilities of a
big EV battery
. There is criticism of the government for failing to reduce carbon emissions, with a target to reduce greenhouse gas emissions by at least 80% of the 1990 levels by 2050. Limitations on public charging networks have often been said to be one of the main reasons people don't want to buy an electric car, along with
range anxiety
, and the time it takes to
charge an EV
.
Find out more about electric and hybrid cars.