News Audi confirms Q7 e-tron hybrid will be sold in the UK
The second of Audi's e-tron plug-in hyrids adds a posher cabin and more desirable image to the list of attributes that has made the Mitsubishi Outlander PHEV such a success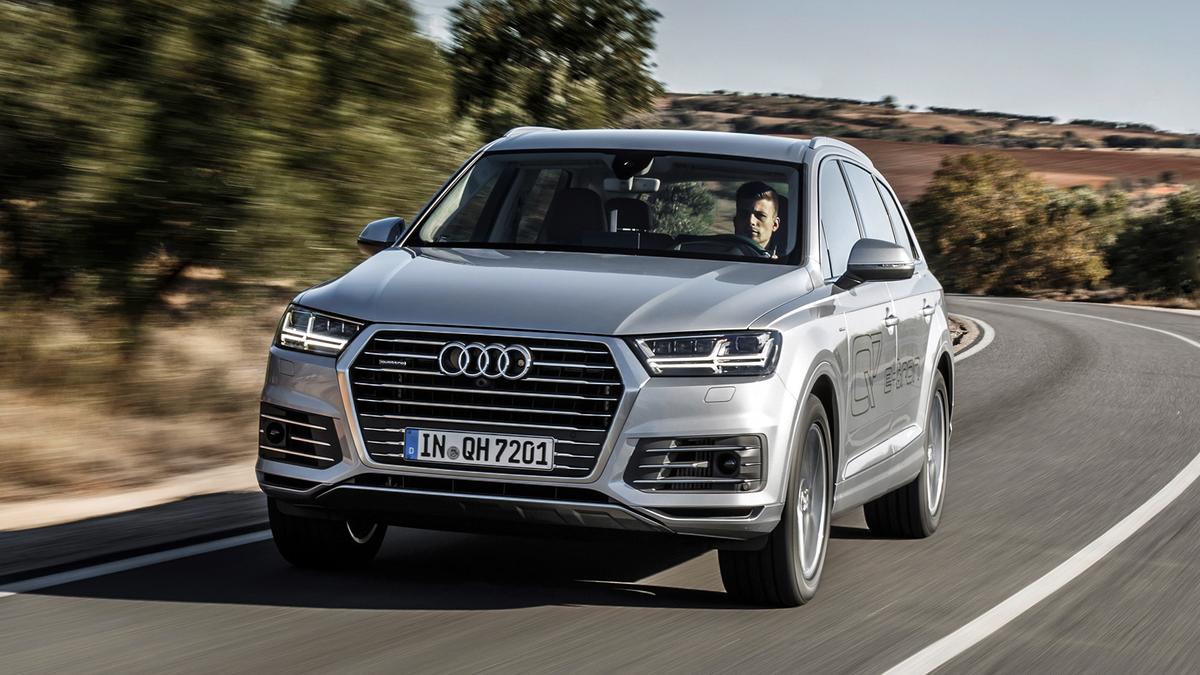 View gallery
First published: 25th February 2016
Plug-in hybrid Q7 e-tron goes on sale in May

34-mile electric-only range; 156mpg average economy

Prices set to start at around £65,000
Audi has confirmed that the plug-in hybrid version of its Q7 SUV – the e-tron – will go on sale in the UK.
The Q7 will be Audi's second e-tron to be sold in the UK, after the
A3 Sportback
, and like its smaller cousin, it's powered by a combination of a conventional combustion engine and an electric motor. In the four-wheel drive Q7, the 3.0-litre V6 TDI diesel engine and electric motor together give a total output of 368bhp, which is enough to get the car to 62mph in just over 6.0 seconds, yet average almost 160mpg and have predicted CO2 emissions of less than 50g/km.
On a full charge, the five-seat car can travel up to 34 miles purely on electric power; and, it takes less than five hours to fully charge the battery from a domestic socket.
It will be comfortably the most expensive model in the Q7 range, but will come with a suitably lavish specification. The standard equipment will include LED headlights, sat-nav and Audi's all-digital virtual cockpit, as well as compatibility with both Apple CarPlay and Android Auto.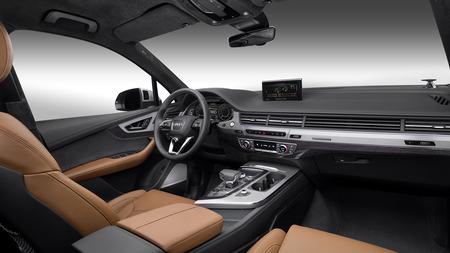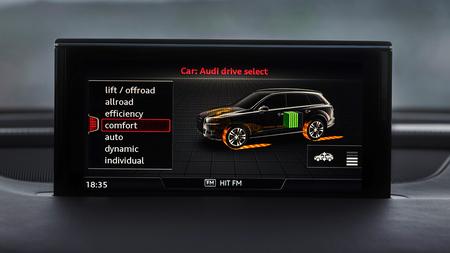 The car will also include a feature called Predictive Efficiency Assistant. Working with the adaptive cruise control, Traffic Sign Recognition system and data from the sat-nav, it can warn the driver of situations in which it would make sense to reduce speed (before bends, towns or speed limit signs that are not yet visible, for example) and help to reduce fuel consumption by up to 10 per cent.
We
drove the car last November
, when we were very impressed by its blend of class, comfort and luxury, on top of the financial case its low emissions will make for it. And, although at that stage Audi hadn't yet committed to selling the car in the UK, today's news confirms our suspicions that it would.
For the moment, Audi is still yet to confirm the exact price of the Q7 e-tron in the UK, but the company has said that it's expected to cost from about £65,000 when it goes on sale in May.
Interested in buying an Audi Q7?